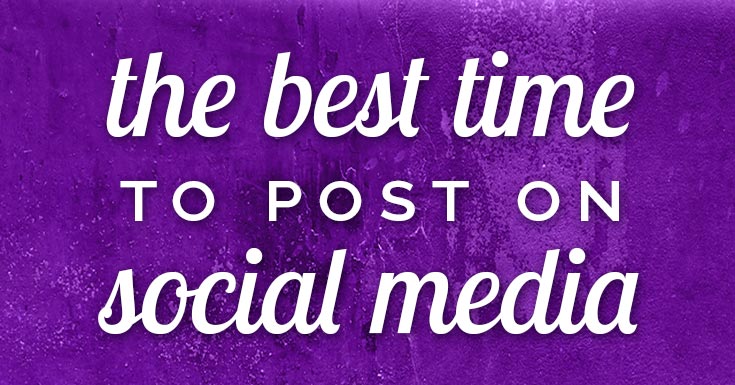 Wondering the best time to post on social media?
It's an often-asked question!
Timing is key to maximize social media reach and engagement. You need to put out content when your target audience is online and is most likely to pay attention.
The best time to post on each social network varies as there's no one-size-fits-all approach. This is because of the difference in when people are likely to be active on each platform, and how differently they engage with each platform. Timing and its impact on engagement should not be studied in isolation.
The most important rule in deciding when to post on social media is to be attentive to data and decide what works and what doesn't for your brand.
The particular goal of each of your brand posts, your target audience, industry, and the region will potentially determine when you decide to publish content. The team at Unmetric analyzed the engagement and timing patterns of the top 100 brands from various industries.
Find a few valuable takeaways below the infographic!

What's the best time to post on Instagram?
The best days to post on Instagram are weekdays, with posts published on Tuesday and Wednesday getting the highest engagement.
Posting to Instagram from 10 a.m. to 7 p.m. resulted in good engagement for brands. Interactions on posts peaked between 11 a.m. and 1 p.m, and there was a flurry of audience activity between 4 p.m. and 6 p.m. coinciding with the onset of off-work hours.
If you'd like to schedule your posts in advance so you don't have to be tied to your phone at a specific time, try Tailwind!
Tailwind will analyze your audience engagement. Just decide how many times you want to post per day, and let Tailwind set up a Smart Schedule for you.
Load your photos and videos with your captions. Use Tailwind's Hashtag Finder to add the perfect array of hashtags to attract your best audience.
Sit back and let Tailwind post to Instagram at the best time, every time!
• • • Click here to try Tailwind for Instagram FREE • • •
Disclosure: If you upgrade to a paid plan, I'll earn a referral fee.
What's the best time to post on Facebook?
Posting on weekends is a no-no for brands. Most people need some motivation to get through the weekday slump and Wednesdays and Thursdays guarantee the highest engagement.
Posting to Facebook between 9 a.m. and 2 p.m. results in the highest interactions for brand posts as brands also tend to post during office hours. Audience activity peaked during the late evening hours of 8 -9 p.m.
What's the best time to post on Twitter?
Twitter's dynamic nature makes it a platform where things can get lost easily, so you need to tweet often.
The best days for brands to tweet is Tuesdays and Wednesdays. Weekends and Mondays are dull in terms of engagement. Pre-lunch hours between 11 a.m. and 12 p.m is the most rewarding for brands.

What's the best time to post on social media?
Use the suggestions here to guide your initial posts, but be sure to check your engagement stats to learn what time your audience prefers!
If you use Instagram or Pinterest, let Tailwind SmartSchedule decide for you.
Pretty soon you'll be an expert at the best time to post on social media!