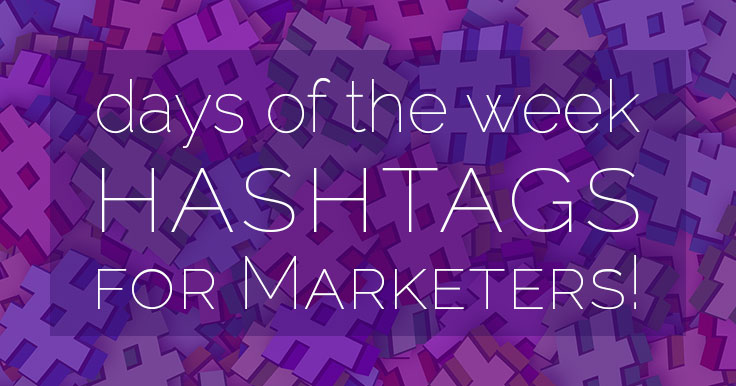 Using hashtags for days of the week?
They're the tops in trending tags!
Days of the week hashtags are perfect for Instagram and Twitter. They get your posts and tweets in front of new followers!
Hashtags are back on Pinterest, but "days of the week" don't work for Pins, which last for months, not minutes or hours. Click to read the latest on Pinterest hashtags.
You can test hashtags on Facebook. Some marketers have found they reduce your reach. If you try hashtags on FB, stick with one or two.
But they can wildly increase your reach on those 2 platforms that love hashtags!
Here's how to use 'em for business.
Don't forget to grab your FREE days of the week hashtag cheat sheet at the end!