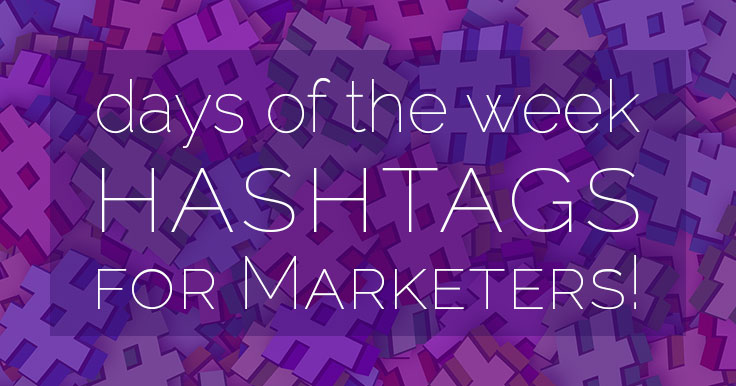 Using hashtags for days of the week?
They're the tops in trending tags!
Days of the week hashtags are perfect for Instagram and Twitter. They get your posts and tweets in front of new followers!
Hashtags are back on Pinterest, but "days of the week" don't work for Pins, which last for months, not minutes or hours. Click to read the latest on Pinterest hashtags.