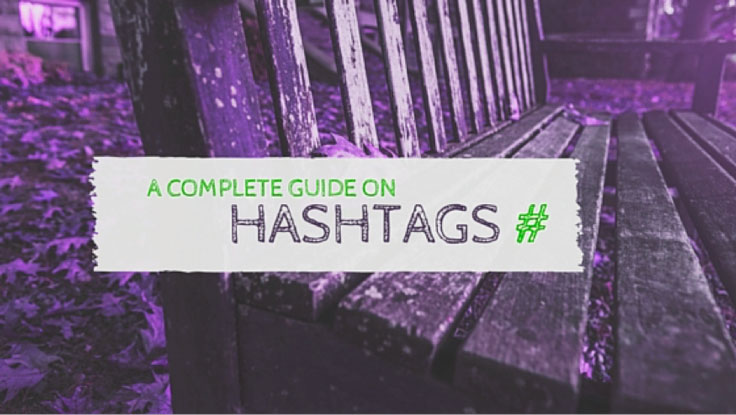 Know how to use hashtags?
Hashtags are like the Kardashians! Love them or hate them, you can't ignore them.
Emerging on the social scene slowly, hashtags have gained huge momentum. Whether you're posting on Instagram, Google+, or Twitter, hashtags are the way to keep your social media accounts happening.
Hashtags have become an essential part of our day-to-day vernacular, all thanks to social media. And there is probably no better way to distinguish a digital novice from a digital native than the way they use hashtags.
The popularity of the hashtag can be deduced from the fact that the word was added to the Oxford dictionary in 2010.
What Is a Hashtag?
Before you go ask a teenager about hashtags and get a stare back like you are a Neanderthal, let me explain!
Have you ever noticed the pound (#) sign on your phone? Just add it before a word and voila, you have a hashtag!
A hashtag is a word or a group of words preceded by a pound (#) sign, which is used to categorize and find conversations around a particular topic or trend.
Yup, it's that simple! You don't have to be a teen or a computer geek to use hashtags.
In geek-speak, hashtags are meta-data tags which are used for grouping conversations. For example, suppose you are interested in Internet Marketing. You can search for #internetmarketing. Any social posts on Twitter, Instagram, Facebook and such that use this hashtag will surface, so you can be a part of the conversation.
Hashtags are also used to discover what's trending, and to follow breaking news. Click on a hashtag to get a real-time feed of the posts using that hashtag, and get an overview of an event.
You can also share your interest or your business with a hashtag like #photography, so that people who search for that particular topic can find your post.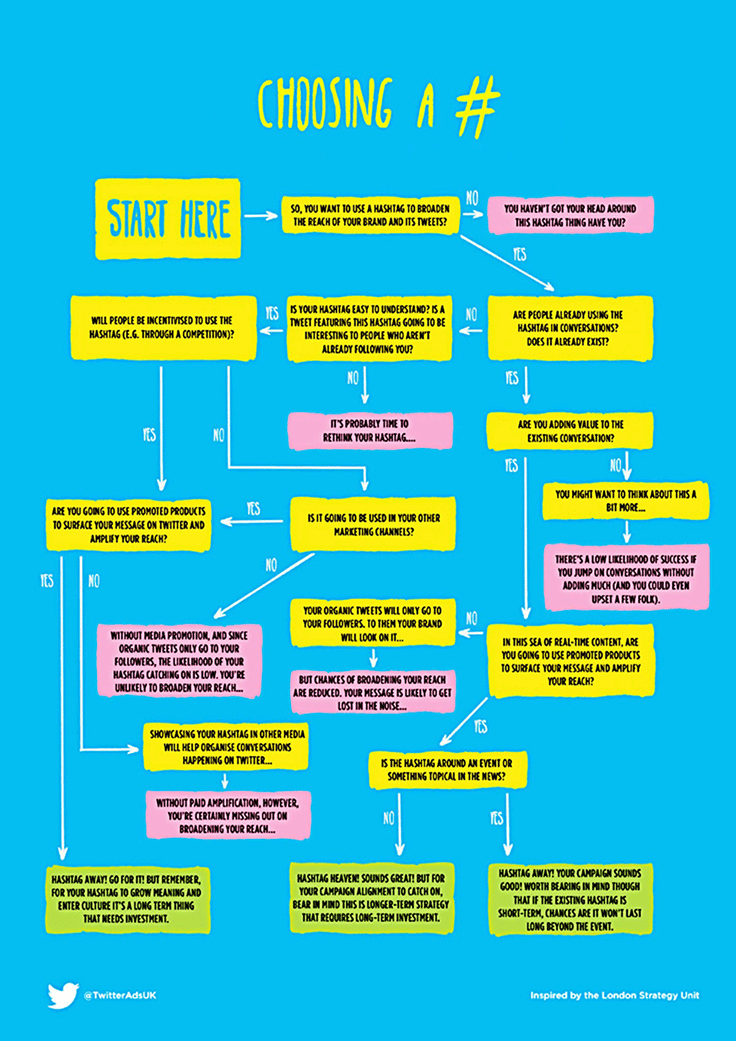 source: Twitter blog
Why Are Hashtags Important?
Even though hashtags were created to organize content, they've since become a way to create conversations and promotions for brands and people.
Before we dive into the benefits that hashtags offer, check out some statistics to understand the influence that hashtags have on Twitter.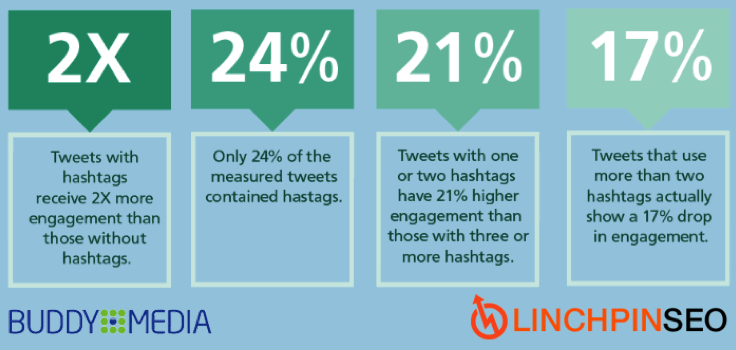 source: Buddy Media
The most important benefit of hashtags is that you can immediately find topics and conversations to join. A clever use of a hashtag can really put you on the map.
If you are a marketer, hashtags are a golden opportunity for you to create conversations without having to worry about finding participants.
Hashtags can lead to traction and sales, magic words to any business.
A relevant hashtag coupled with a clever tweet can even improve your online reputation.
How to Use Hashtags?
Remember that a hashtag is a single word. There should not be any spaces — even if the term contains multiple words, punctuation, and special characters. The different words of a hashtag can be distinguished by using capital letters. For instance, a very popular hashtag campaign by Red Bull #PutACanOnIt is basically "Put a can on it." The use of capital letters makes it easier to distinguish the different words of a hashtag.
Want more on hashtags? Grab the FREE Instagram hashtag guide!
• • • CLICK for your FREE Instagram Hashtag Guide! • • •
Do's and Don't's of Using Hashtags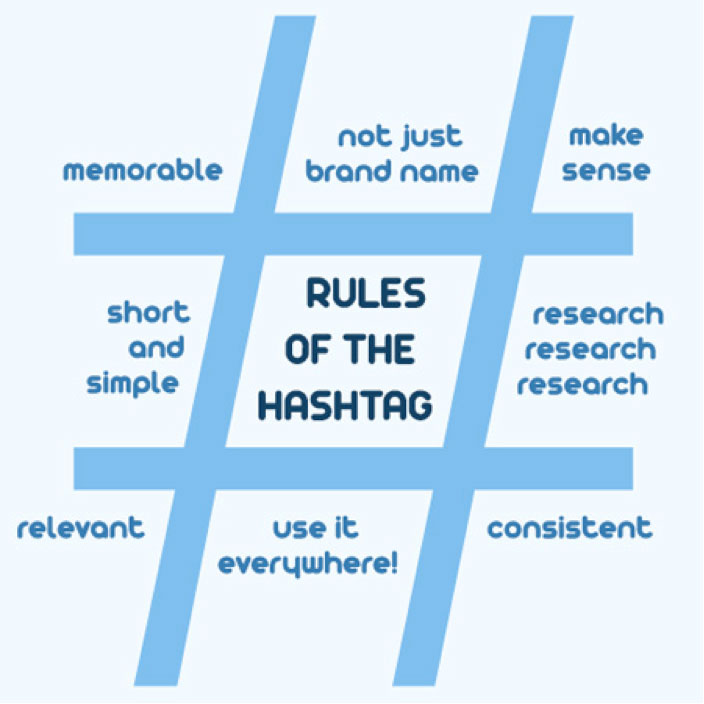 There are more people using hashtags incorrectly than correctly! Just because you can add hashtags to your tweet or your post, does it mean #You #should #add #every #word #as #hashtag? No, Nope, Nopes!
Although it largely depends on the social channel you are using (for instance, on Twitter, you should use fewer hashtags, but on Instagram it's okay to use more), too many irrelevant hashtags just make you look awful.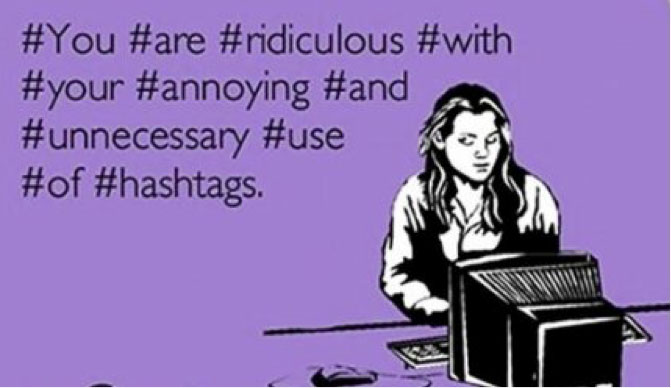 Here's one example of an absurd usage of hashtags. You be the judge!
If you're a newbie and looking to dip your toe into hashtag waters, check out some do's and don'ts that you absolutely must follow:
Hashtag Do's
The first step is to categorize the hashtags you should be following. If you're into Mobile Application Development, then you can follow hashtags related to that line of business.
Before using a hashtag on a particular social channel, check out the rules. Although the fundamental principles are the same, the rules vary from one social channel to another. For example, Twitter focuses more on the topic while Instagram focuses on the description.
For a business, it's important to perfect the art of targeting your audience. So get as specific as possible when using hashtags.
Get creative. The right hashtag has the power to go viral. After you've gotten the hang of using hashtags, try coming up with a new one. Who knows, it might become a trend!
Hashtags are not just for marketing and promotion but for engagement as well. Use hashtags to start a conversation and participate in that conversation. Engaging with your users is a key to a well-rounded business.
They're baaack! Click to read the latest on Pinterest hashtags.
Hashtag Don'ts
Research – sounds simple, doesn't it? Check whether the hashtag is already being used. If it is, note what is it being used for, to save yourself from possible embarrassment.
Check out this awkward example to understand what you should never be doing!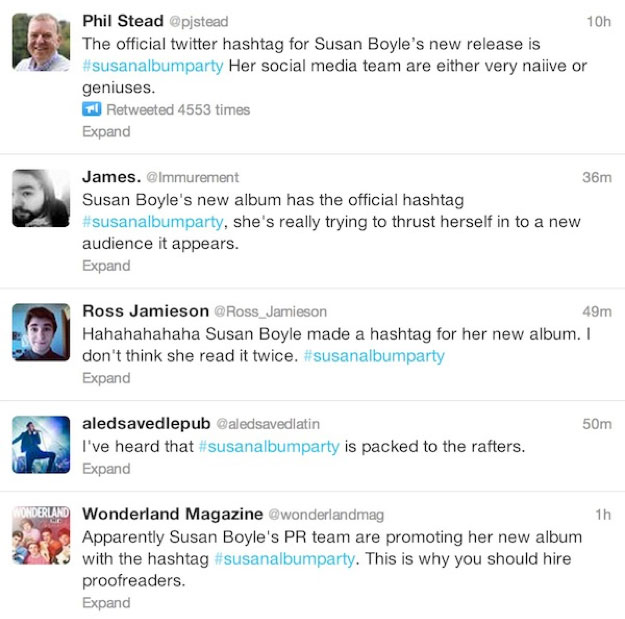 Don't overdo it. Using too many hashtags will make your post look spammy and drown the message. Depending on the social channel, decide on the number of relevant hashtags that you can use. But in general, don't have more hashtags than you have words.
Keep your hashtags short. Using overly long hashtags will confuse the visitors and put them off. #thisgivesmeaheadache – well, you got it!
Don't use hashtags on all platforms. LinkedIn dabbled with hashtags for a time but then eliminated them. Using hashtags on LinkedIn will only make you look out of touch.
Hashtagged Facebook posts have been proven to get less engagement, so you'll want to avoid using tags on those platforms too.
Avoid acronyms which are not popular or well known. Acronyms like #YOLO may work but ones like #MCM may not. For example, an acronym used by the Burger King (#WTFF) meaning What the French Fry – failed to gain any traction mainly because of the unfamiliarity of the hashtag.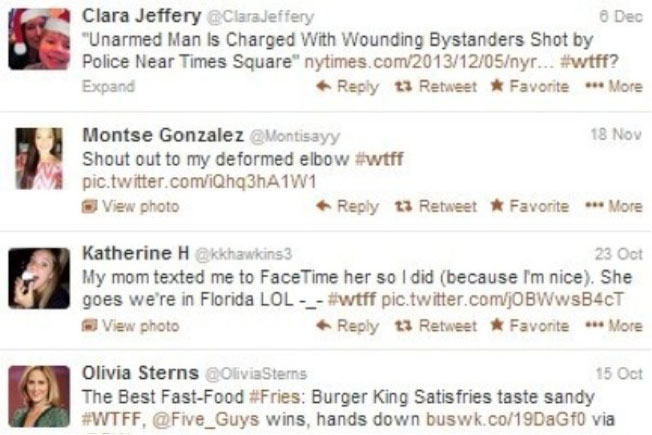 How to Use Hashtags on Twitter

If you tweet with a hashtag on a public Twitter account, anyone who does a search for that hashtag may find your tweet, increasing your visibility.
In addition, including hashtags helps your tweets get indexed by Google!
When using hashtags, understand what they mean before using them. Especially if you hijack an existing hashtag, research its meaning first.
Twitter's best practices suggest using only two hashtags per tweet. Spamming your tweet with hashtags is never a good idea.
Twitter also suggests only using hashtags relevant to your tweet.
It is also suggested to use "CamelCase" format if you're using two or more words. For instance, if you read shareacoke, it may not make much sense, but if you see "ShareaCoke," you know it's a hashtag by Coca Cola.
The popular hashtags can be viewed on the "Trends" sidebar on the left of Twitter. Clicking on the hashtag (it appears in blue) will take you to a search results page where all the tweets containing that hashtag appear.
How to Use Hashtags on Instagram

Although hashtags started on Twitter, they're used extensively on Instagram. You just need to figure out which to use, and get tagging.
Just go to caption section of your image and type all the hashtags related to the photo. For instance, if you are into wedding decoration services, you can tag the image with relevant wedding hashtags.
Although the maximum for Instagram is 30 tags, an excessive amount of tags may be annoying for some people. But they definitely work for growing your account!
Want more on hashtags? Grab the FREE Instagram hashtag guide!
• • • CLICK for your FREE Instagram Hashtag Guide! • • •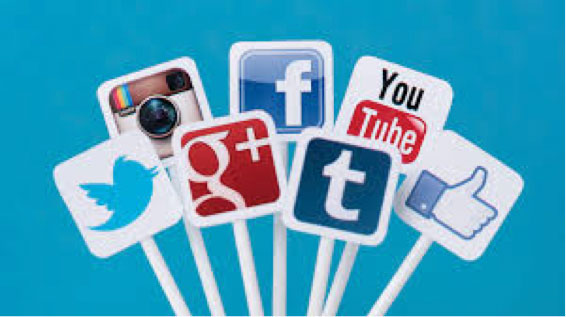 For Google+, Tumblr, Vine, and other social channels, hashtags work more or less the same way. Just remember the social etiquette of being polite, ensure that whatever hashtag you are using doesn't have a double meaning, and don't stuff your posts with hashtags.
Tools to Find and Manage Hashtags
There are a lot of tools available to help you manage your hashtags.
When using hashtags for your business, these tools can help improve the reach of your campaign.
Hashtagify.me, RiteTag, Twitalyzer, Tagboard, etc., are some of the best tools available.
Case Studies of Some Popular Hashtags
#BareSelfie Campaign by Lancôme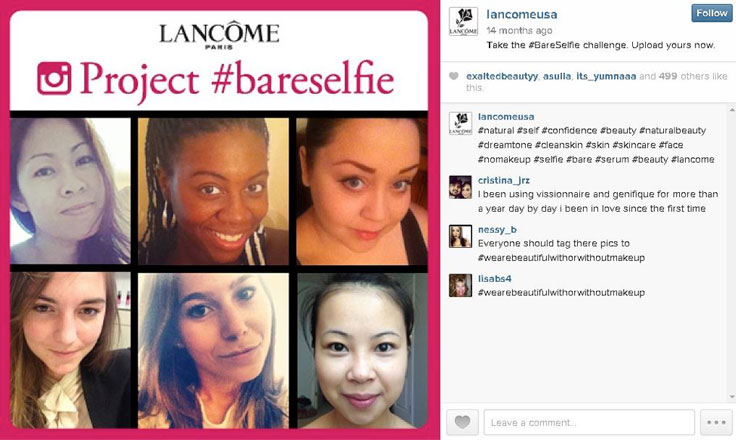 To promote its DreamTone serum, Lancôme blended the two most trending elements of social marketing: selfies and hashtags. For the campaign, Lancôme urged the women to post selfies without makeup. The campaign resulted in huge engagement with over 500 images being posted with the hashtag #bareselfie and generated an impressive four percent conversion rate for the serum.
The Washington Post #Election Campaign

By sponsoring the hashtag #Election, The Washington Post ensured that the newspaper's tweets appeared first on Election Day when anybody clicked on that particular hashtag. It resulted in a huge surge in the traffic to The Washington Post's website.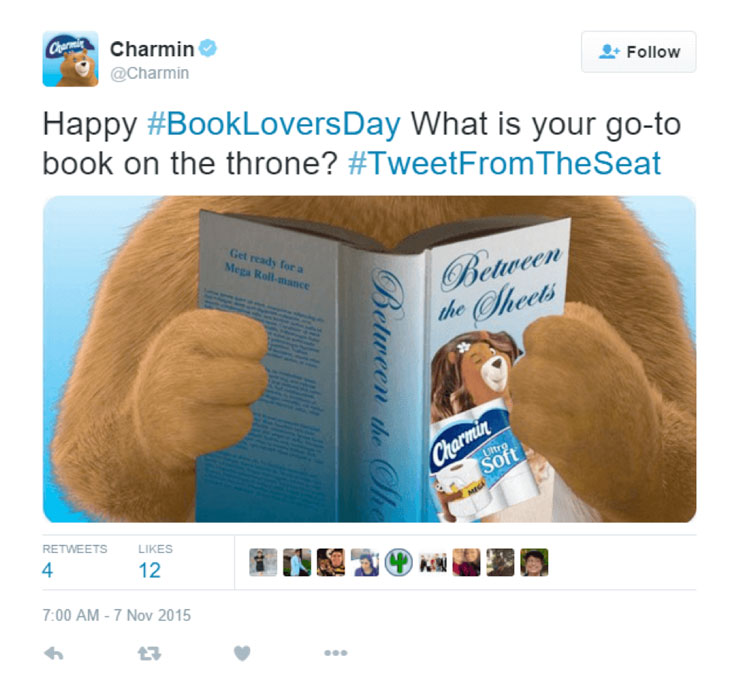 Unlike companies where glamorous products rule the roost, some companies find it hard to market their products. That didn't deter Charmin, the manufacturer of toilet paper, to create a very tongue-in-cheek campaign #TweetFromTheSeat. This hashtag found a huge engagement.
Conclusion
 
We hope this hashtag guide helped! Want to learn more about hashtags? Check these posts!
The right hashtags used in the right way can help you create positive engagement with your users.
If you like this post, don't forget to share your comments below. We love to hear from you! Share your comments or confusion on how to use hashtags.
Want more on hashtags? Grab the FREE Instagram hashtag guide!
• • • CLICK for your FREE Instagram Hashtag Guide! • • •