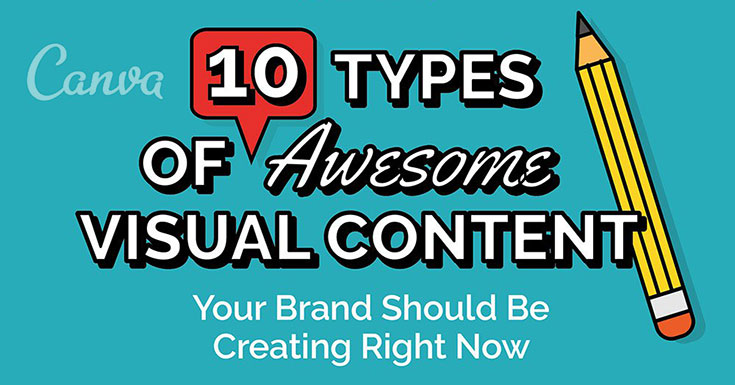 Need more visual content?
My guess is, you do! As a designer, even I struggle with creating enough visual content.
If you're marketing on social media, you know why visual content is important:
→ To get your blog posts shared
→ To get your Facebook posts noticed
→ To double your Twitter engagement
→ To send massive web traffic from Pinterest
→ And to stand out on your multiple Instagram accounts!
Read on for 10 ideas on what to create, plus links to articles on how to create visual content for your social media and website.