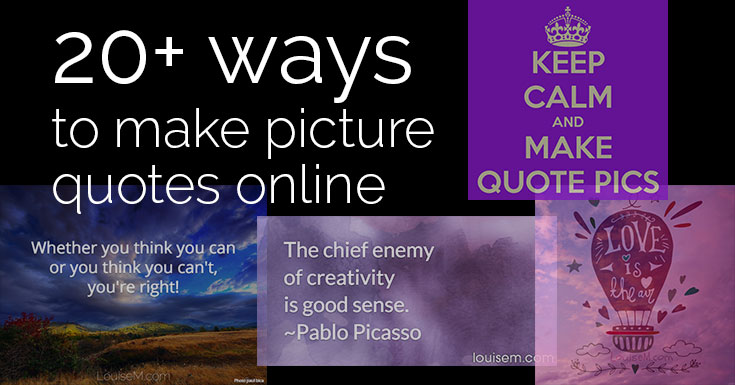 Want to make picture quotes, but not sure where to begin?
Picture quotes are wildly popular on Facebook, Pinterest, Instagram, Twitter – everywhere! People love to engage with quote images that speak to them.
I've researched sites where you can make your own quote graphics online. Most are FREE, or at least offer a free version or trial. Try a couple out!
UPDATED May 2018: Since I first published this list in January 2013, a lot has changed. Some sites have gone offline, so I've eliminated them. Some hot sites have emerged, like Canva and PicMonkey. And more options have been added by readers.
Check out the expanded list, and choose what YOU need!

Note: I'm an affiliate for some tools I've tried and loved. This means I may make a referral fee if you upgrade to a paid version, at no cost to you. Thanks for supporting my free content!
For Bloggers only: Done-for-you Quote Images!
This is my absolute favorite for sharing quotes from my blog. If you're a blogger, check this out! It's unbelievably easy, because it's automated.
Missinglettr automatically pulls in quotes from new blog posts and creates quote pictures and accompanying text, then schedules them to be posted over an entire year.
If you're on a paid plan, you can edit the quote templates to match your branding! Here are the two templates I'm using.

You can post to Facebook, Twitter, LinkedIn, and Google+. I've added 3 of those – and over a year's use, my automated posts from Missinglettr have brought 20,000+ visits to my blog!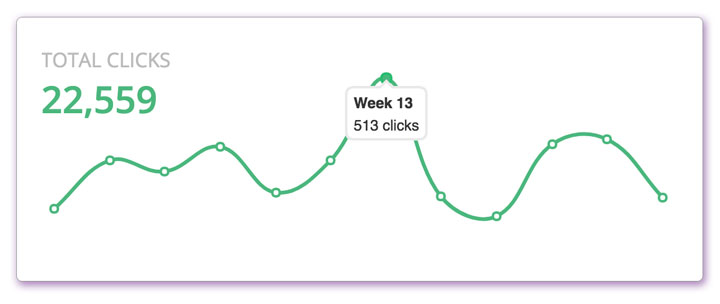 Of course, your results will vary, depending on the number of posts you add, and your followers. But I find it indispensable! I love to save time on social 🙂
• • • Click here to try Missinglettr for FREE • • •
Find quotes, then *click click* to make an image!
This is my favorite tool when you don't know what to say – because you can search quotes by topic, right inside!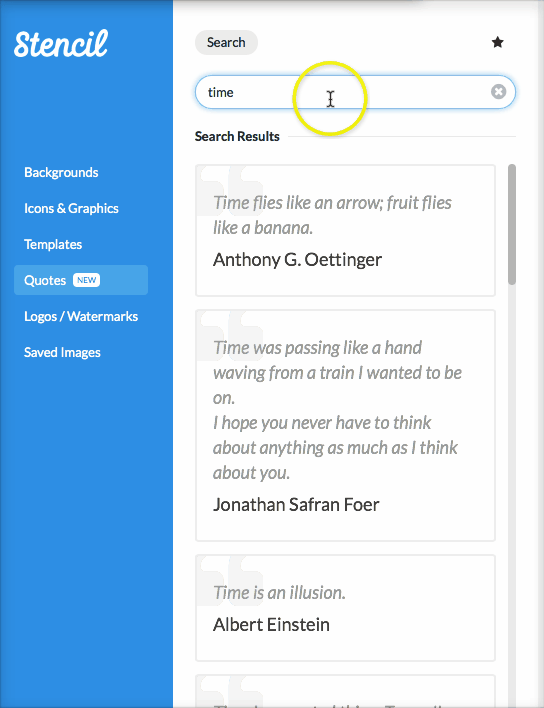 Find your quote, pick a template and a background, change out fonts to suit your branding, add your logo – and you're done!
You can learn more about using Stencil to make quote images that build your business here.
Or jump in and try it out! They offer a generous free program.
• • • Click here to try Stencil for FREE • • •
20 more EASY ways to make your own Picture Quotes online
There's still a huge assortment of sites that allow more or less customization. Less can mean faster and easier!
Most sites on my list are best for making quote pictures, plus a few are meme generators. Both have the potential to go viral, so give 'em a try, if they suit your business brand.
The two I've recommended above are created for small business owners. Some on the list below may provide a less professional-looking result.
It may be OK to mix in memes once in awhile, but they may not be appropriate to your business. Proceed with caution.
I've included my own synopsis under each site's name, which is a clickable link. As you try the sites, give them a "thumbs up" or "thumbs down" so others know which are best liked.
If you plan to create designs for your business, be sure to check the site's Terms of Use to ensure it's allowed. Learn more.
You can read an in-depth comparison of my favorite design tools, and download a free comparison chart, in this post about design tools for non-designers. The six you'll find there are all suited to business use.
Know any other online tools to make picture quotes and memes? Add them to the list! To make sure my readers get the best information, the list is moderated. I'll check out and approve quality site suggestions!
If you like the list, you can embed it on your own website! Just click the "Embed List" button and get the code (it's up near the top of the list, to the left of the tiny social buttons).

Or pin this post to refer to later! Want to pin a quote graphic from the list? Switch to Magazine format, hover any image in the list, and pin, tweet, or Facebook share the image.
DIY Picture Quotes conclusion
Too many choices? Let's simplify.
My favorite quotes tool to promote blog posts is Missinglettr. It makes quote graphics from your own words!
• • • Click here to try Missinglettr for FREE • • •
Not a blogger? Find the right quotes to share on social media with Stencil. Then make them into images with a few clicks.
• • • Click here to try Stencil for FREE • • •
These choices will help you make picture quotes FAST!