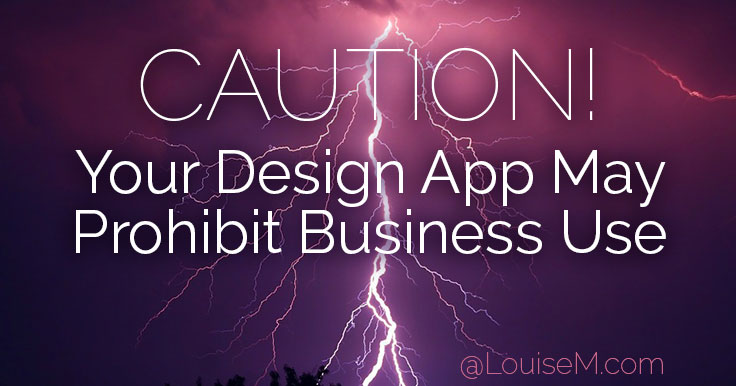 Using graphic design apps to create visual content for your business?
Mobile apps provide a great way to make fast and easy images.
But not so fast, Sparky…
I hate to be the bearer of bad news (yet again), but I've recently discovered that some of those apps prohibit business use of images created with them.
And not only that (caveat emptor), this may be a change from what they've said before, and kept well-hidden.
I wanted to alert you ASAP, since I've promoted the use of some of these apps in the past.
Affiliate disclaimer: Some links on this page are affiliate links, which means LouiseM.com may get a bonus if you purchase a paid upgrade. You pay no more, and I appreciate your support.
What Is Personal, Non-Commercial Use of an App?
It seems to be trendy to call your app "for personal, non-commercial use only." But what exactly does that mean? Can you use these apps to make visual content for your blog or social media accounts, where you're not directly promoting something for sale?
It's hard to say. When I asked Over, they didn't have a real answer for me (read on). But I don't want to find out by being served papers!
I would suggest that, at the least, you don't use apps with this disclaimer to create designs for clients, or to make, adorn, or promote any type of digital or physical product.
If you wish to do so, you could get in touch with their support team to ask permission.
I'm here to sound the warning. You decide what you want to do about it.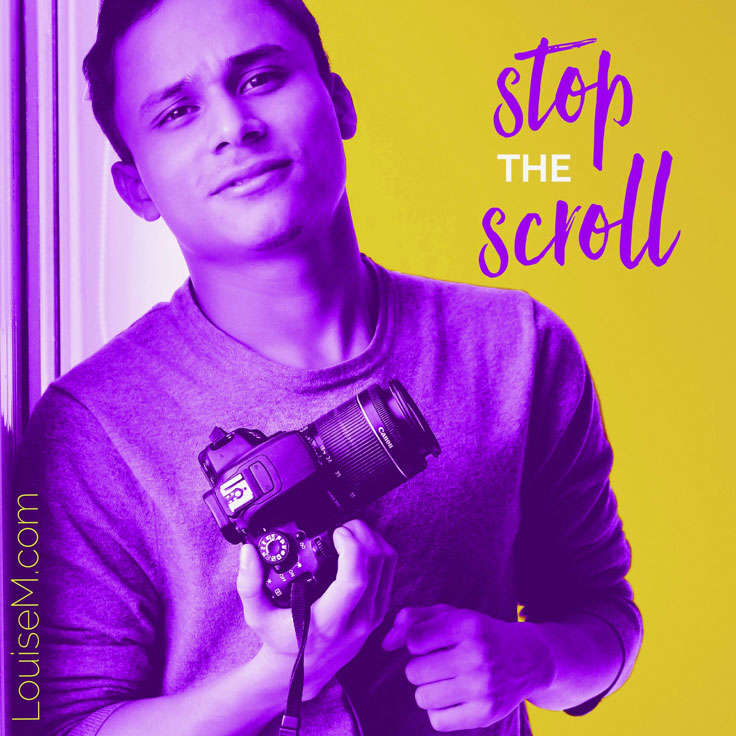 2017 Update on Over App for Commercial Use
It's ironic, because Over was the app that got me digging into the meaning of personal, non-commercial use, and instigated this blog post! But a few months ago, they changed their terms to be much more palatable. They currently read:
Our Services are provided for your personal and commercial use except when our Service Content is used to create end products for sale where the lifetime sales of the end product for sale exceeds 400 units.
I've been informed they handle all of the licensing of fonts and graphics in-house, so that we can use them without worrying about copyright issues. Please read more on their Terms of Use, and contact Over support and/or your lawyer if you have questions.
Not all apps have checked the licenses of the fonts and art that they make available for your (personal, non-commercial) use! See Typorama below. This is where the problems come in, and why you may be responsible for personally contacting type foundries and artists to make sure you can use them in the way you wish.
Too much hassle, right?
Due to the updated terms, I'll stick with Over 🙂
Over is a full-featured app that includes fabulous pre-made calligraphy and other art elements that you can pop right over any background. Use a solid color, your own photo, or search for free, public domain photos right in the app.
You can use the basic features (there are a lot!), or upgrade to a PRO account to get dozens of fresh design templates weekly, as well as hundreds of exclusive type and art overlays.
I love that Over gives me the ability to edit type and photos like a real designer! But if you're not a designer, you can easily use the templates in the PRO version.
Follow me on Instagram for Over design inspiration! I'm taking advantage of the editing features (see above).
But I must say, just popping type over a plain background works amazingly well!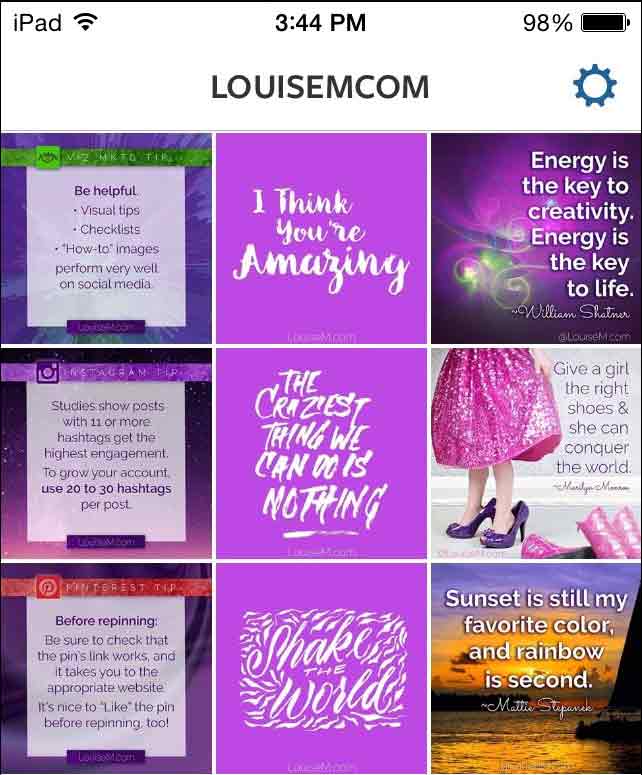 STOP Using These Design Apps for Business
Typorama app
Dang, I really liked Typorama! It's very similar to WordSwag, but with a lot more bells and whistles that WordSwag users have requested in their App Store reviews.
BUT – it also says personal, non-commercial use only. It seems to specifically prohibit using it to create client work.
The terms are easily accessible inside the app, but I can't find them online, so I'll except here (I added emphasis). Read 'em and weep:
Our Services are provided for your personal, non-commercial use only. …

Typorama application lets you create typographic designs using various text styles that include fonts from different designers and foundries and you are not allowed to use your creations commercially, not allowed to sell your creations in any physical or digital format, and if you've already started this act, you agree that you're responsible of getting the required licenses for the fonts and images that are included in the creations you're using for this purposes. If you do not have the commercial use licenses related with the fonts or images that you used within Typorama app, you agree that you are acting on your own risk and agree not to account Typorama responsible for any damages.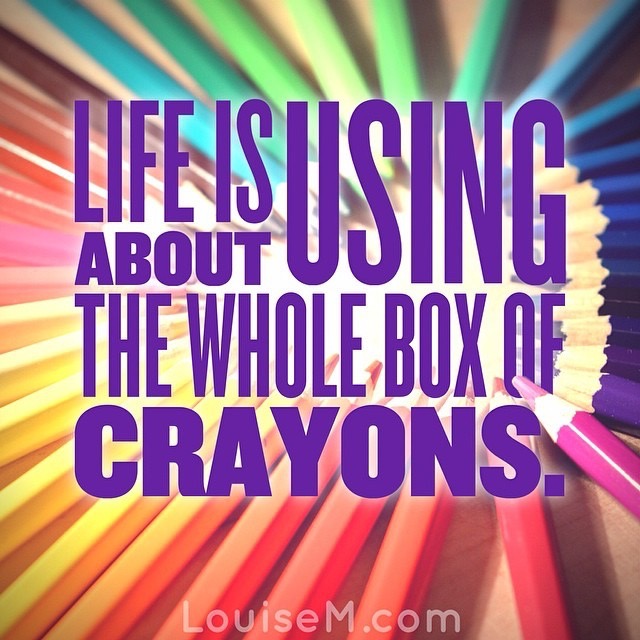 Rhonna Designs app
Rhonna has been very transparent in warning users that her app is for personal use only. You can buy a commercial license if you desire. Kudos to Rhonna for being up-front about it!
Find the app here: Rhonna Designs app
Flipagram
Here's another that I had no idea was for "personal, private, noncommercial use" only.
UPDATE: A new paragraph has been added after the bit I quoted above. Perhaps you can use Flipagram commercially after all, if you have rights to use all images, sounds, etc. This would mean NOT using the app's music clips. Consult a lawyer if you have any questions. This paragraph seems to contradict the previous.
Commercial Use. You may not use the Flipagram App for commercial purposes unless you are the copyright holder or you have obtained all necessary rights and licenses to use for commercial purposes all images, musical works, sound recording, narration, and other material that make up your User Content.
I couldn't find Flipagram's terms within the app, but you can read them online here.
Design Apps That May Be Safe for Business Use
NOTE: Terms of Use can change without notice, and furthermore I am not a lawyer and cannot provide legal advice.
You should check the terms of any apps you use, or plan to use, for your business frequently – and double-check if you wish to sell images to clients, or create a product with the images on it. Ensure that your app allows the use you desire. Even the apps below prohibit or limit some uses, so proceed carefully.
WordSwag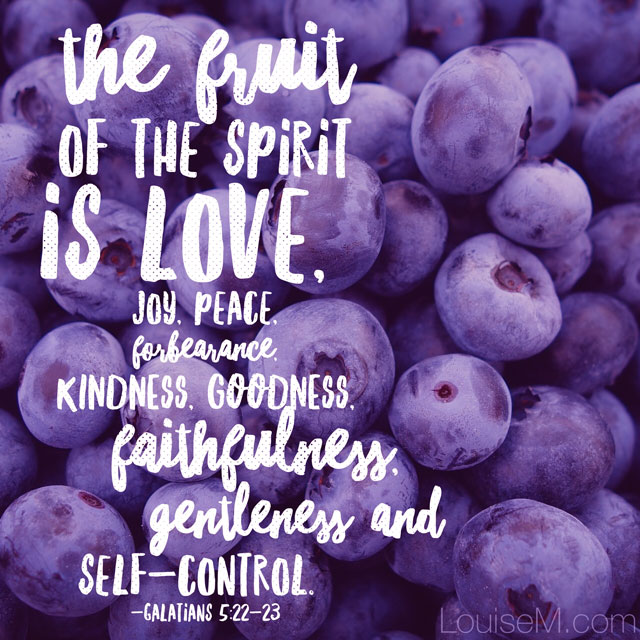 I could not find any Terms of Use forWordSwag, but a note to Support brought this reply from Ben:
WordSwag uses fonts and images from a variety of sources which all have different terms. Commercial/marketing purposes should be okay, but as far as selling a design for profit (as a poster, image, t-shirt, etc.) that might not be okay depending on the exact fonts and images used.

So the safest route would be to stay away from actually selling the designs.
If you want to use WordSwag to make images for clients, you should check with the font foundries. If you're using WordSwag's image search through Pixabay, you can find the Pixabay terms here (the CC0 license is pretty accommodating).
AND the big news with WordSwag is that it's now available for Android! So go crazy 😉
Mix on Pix
Here's a relatively new iOS app that's currently being offered free. They offer the same terms as WordSwag, above. They seem to offer an amazing array of features. Grab it now: Mix on Pix
PicMonkey
This browser-based app has a lot of fun overlays, similar to the Over mobile app. And you CAN use these in commercial works.
Here is the response I got from PicMonkey Support:
In short, yes, you can use images edited with PicMonkey for commercial use so long as it is a derivative work.

For example, you can use an overlay or font as part of your design, but you can't sell just the overlay or font.

More info can be found here: http://www.picmonkey.com/legal

If you'd like a little more clarification on your particular project please feel free to send along an example. Let us know if you have questions.
So there ya go! Contact the Monkey here if you have specific questions this didn't address.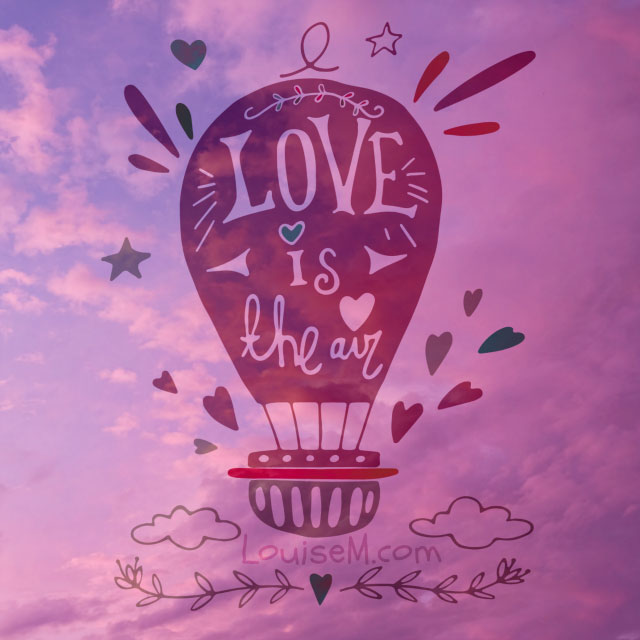 Canva
If you're using the free elements of basic Canva, you're set for commercial use.
If you're purchasing elements you've used in your creation – design effects or photos – you're actually purchasing a license to use that element. There are different types of licenses, but it sounds to me like you can't purchase them on behalf of another party – such as a client. You should check, if you'd like to use this app for client work.
If you license the Stock Media as a Brand Owner, the licenses granted under the licenses provided below will be granted to you and the applicable Brand, for use by you and other Users who have been authorized under the Brand, solely in connection with the Brand.
The Terms of Use are here, and there are links to the license terms on that page as well.
I don't use Canva for Work, so I'm not sure if the licenses work the same. Always check!
Adobe's Spark Post
I figured something from Adobe would be suitable for commercial purposes! Hurray, Spark Post operates under the same Terms as other Adobe products (and it's free – double hurray!). Find those terms here.
There are separate Terms for third-party content, such as fonts. You can read those here.
There are also links to the Terms within the mobile app.
Updated May 19, 2016:  Adobe Post is now called Spark Post, and has gained companions Spark Page and Spark Video.
To access them on the web: Adobe Spark.
This desktop version of Post will sync your creations between mobile and desktop (iOS only for now).
Post includes a "magic resize" to optimize your creations for various social platforms, as well as type animation. Nice!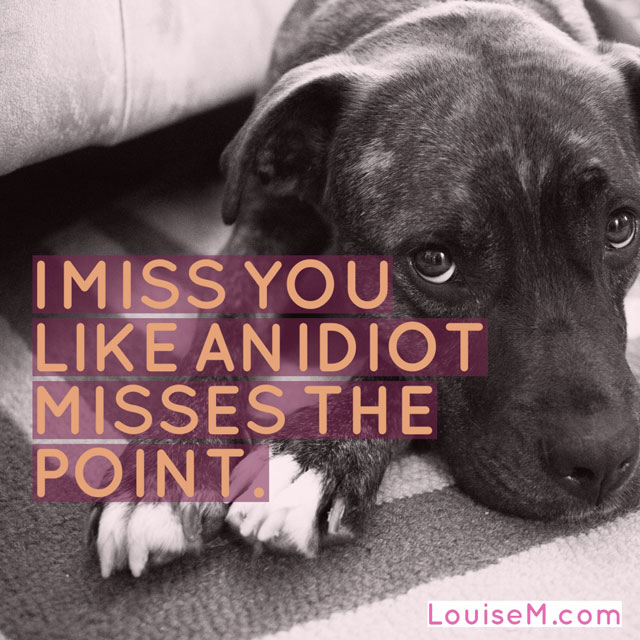 Pablo by Buffer
Yeah, I really got on Buffer's case when Pablo debuted, because they suggested adding type to any image you found on the web.
Of course, that ain't legal. But they've now done a fabulous job coaxing people to "do the right thing" as regards copyright.
Their terms are here. Excerpt:
Any image that you create within Pablo belongs to you and may be freely downloaded and/or shared. Assets within your Pablo creation are still subject to copyright law.
Read the rest too, if you use the app.
Stencil
Formerly ShareAsImage, this browser-based app makes it easy to create visual content with a browser extension. Or, go to the site and use their "CC0" images. Co-founder Adam says:
Stencil is actually designed for business use (personal is cool too though!) All the assets provided in Stencil are for commercial or personal use with no attribution required whatsoever. The photos are all licensed under Creative Commons "CC0" specifically, meaning the final images you create can be used however you want — especially to create content for clients, social media, blogs, ads, email marketing, etc.
You can check out Stencil for free, and then there's a small monthly fee (currently $9).
Snappa
This browser-based design app in fairly new to me. It seems similar to Stencil, so I thought you might want to check them both out before deciding if you want to spring for a paid version.
Snappa's terms currently state:
You are authorized to download and share unlimited copies of your designs for your personal or commercial use, provided that you maintain the copyright and other notices contained in that content.
Need to Replace Your Favorite iPhone App?
You can find 23 apps to add text to photos here. Be sure to check the Terms of Use before using for business!
Have You Checked Your Favorite App's Terms of Use?
If you've never thought about it, I urge you to do so now. And do let us know what you find in a comment!
I'd love to hear from graphic design app creators on their app's terms. I'd be happy to include your license clarifications in this article.
To my readers, please be safe. Ensure you're using those graphic design apps legally!