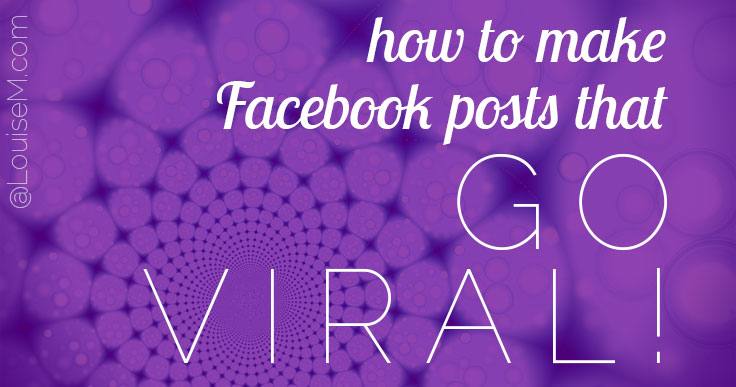 Want to boost your Fan Page visibility?
Get Facebook shares!
Likes and comments are great, but the most valuable interaction you can get on Facebook is a share.
When your Facebook Page post is shared, it appears on the sharer's Timeline so their friends see it. Now you've got a chance of going viral, as shares multiply from friend to friend!
Disclosure: This page contains affiliate links to products I've used with great success. If you make a purchase through my affiliate link, I'll receive a referral fee, at no cost to you. Thanks for supporting my free content!
You can get Facebook Shares that go viral!
The most-shared Facebook Page content is Photo and Video.
Not a photographer? How can you get Facebook shares with photos?
Before you decide it's too expensive or complicated – remember that "Photos" on Facebook means any kind of image.
I've had terrific results using Stencil to create quote images in seconds. The simple one below was shared by almost 20% of my Fans!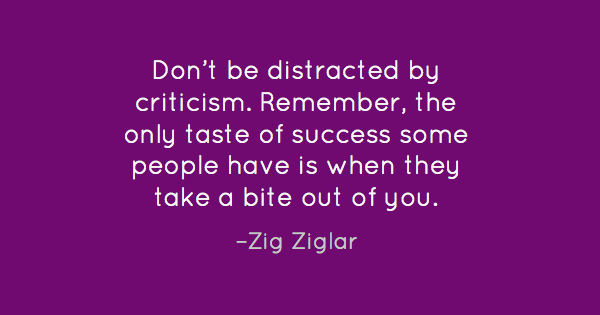 The Pro version of Stencil allows many customizations for a monthly cost under $10US (if paid annually). Or you can use the basic version free!
And there are over 100,000 quotes right in the app 🙂 Free photos too!
For more quick ways to make picture quotes, read: EASY Ways to Make Picture Quotes.
If you want to check out and compare my six favorite tools for quotes and more, read:
Design Tools for Non-Designers.
Pick one of those tools and have all your design needs covered! Or make it easy…
• • • Click here to try Stencil for FREE • • •
What words should I make into a graphic to go viral?
Ask a question your audience would love to answer! This can help you with market research, and boost your reach at the same time.
A question made into a graphic is quite powerful for engagement with your audience. Any of my recommended tools can help you make one!
However, in most niches, a question is unlikely to get shared and actually go viral.
But popular quotes work well! As I noted, there are more than you could ever use in Stencil.
If you want an extra boost…
Find viral Facebook content!
Every day, content is going viral on Facebook – even in your niche!
How do you track it down? Post Planner makes it fast and easy to find PROVEN content.
Search Post Planner for content by niche, keyword, or your favorite social media accounts. Look for the star ratings to see which posts have been most viral. Hint: Find more 5-star content by expanding the search from week to month.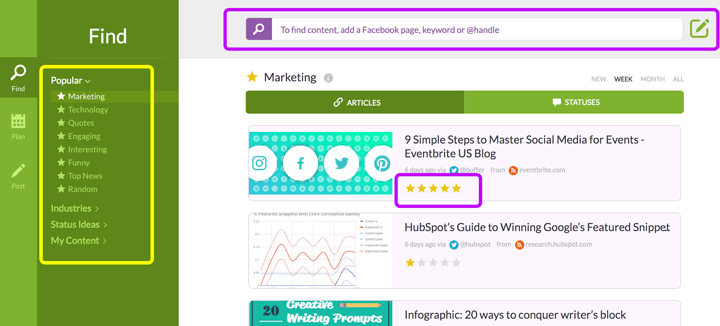 You can easily pick the items that you like best, and schedule them right in Post Planner.
Or, use the viral posts to inspire your own unique content. Original content performs best!
You can look within the "Quotes" category on the left. Use the viral quotes on your own images.
Give it a try and see how it boosts your social media engagement! You can get started for as little as $36 for an entire year. And it's 100% satisfaction guaranteed.
• • • Find Viral Content NOW! Satisfaction guaranteed. • • •
As of June 10, 2018, there's a special on the GURU plan for $15 monthly when you use the code GURU15. Sign up now!
Tag someone for an extra boost on Facebook!
If you use one of my recommended tools, you can easily find free photos right in the app.
However, if you're a Photoshop user, you may be searching for free photos online. Here's an extra tip for you:
Many free photo sites require you to notify the artists / photographers when you use their work. When using the images on Facebook, this can actually increase your shares!
Alert the artist by tagging them in your Facebook post. On some free photo sites, you can also leave a comment with a link showing how you used their image. Do it!
The image below – a Memorial Day cover photo – got a great number of shares on a quiet holiday weekend! The artist shared with his friends and fans, and so on…

The Benefits of Facebook Shares that Go Viral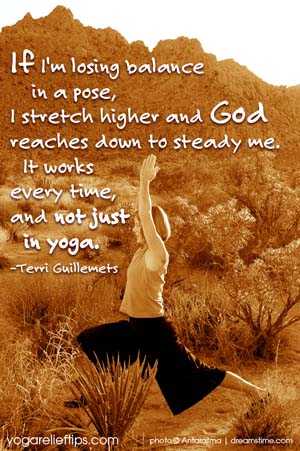 If you have the skill to combine a quote and a photo – you're golden! My favorite design tools make it easy.
I posted this quote graphic one evening to my Yoga Fan Page, and it was immediately shared to a Fan Page with a huge fan base.
Result? In 4 days: a total of 143 shares, visibility to a large audience (5x as large as my Page's fan base), and – I gained 62 new Fans!
The huge thing is I had 693 "People Talking About This" – and I started with only 107 total fans! What a way to increase your Facebook reach.
I can't guarantee you dozens of new Fans, but I do believe the visibility for your Page is worth the effort to make shareable images.
How to Increase Shares on Facebook
Now that you've got your shareable image, try these tips to increase the chance of going viral!
Share your own Fan Page posts! All shares of shares are now attributed to the original source – so start by posting on your Fan Page to get the visibility. If appropriate, then share from your Page to your personal profile to get your friends involved.
Encourage sharing! Facebook frowns on using a call-to-action with the words Like, Comment, or Share. BUT you could try something like, "Can you spread the encouragement?"
Thank sharers! Clicking on the number of shares brings up a window with all Public or friend shares. If available, click Like or comment on their post via your personal profile. If shared by a Page, you can Like and comment as your Page. By increasing their engagement, you'll help the share get more visibility, and encourage them to share again in the future.
You can also upload the image to your website and include the link for people to pin to Pinterest in a comment.
But don't only post graphics and photos. Keep it interesting by mixing in links, videos, questions, and text updates on your Fan Page.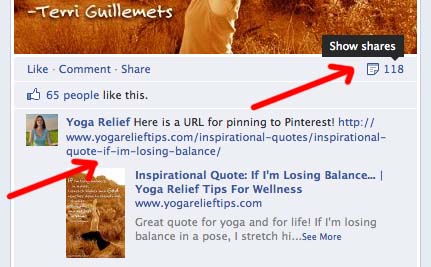 This post was originally published on June 7, 2012, and updated on April 5 and June 10, 2018.
Conclusion: How to go viral on Facebook
How about you – what has worked well for you on Facebook? What catches your eye in the News Feed and gets you to share? Comment below.
If this has helped you learn how to get Facebook shares that go viral, take your next step!
Try Stencil to make your own viral images easily.
Try Post Planner to get inspired by or share viral content.