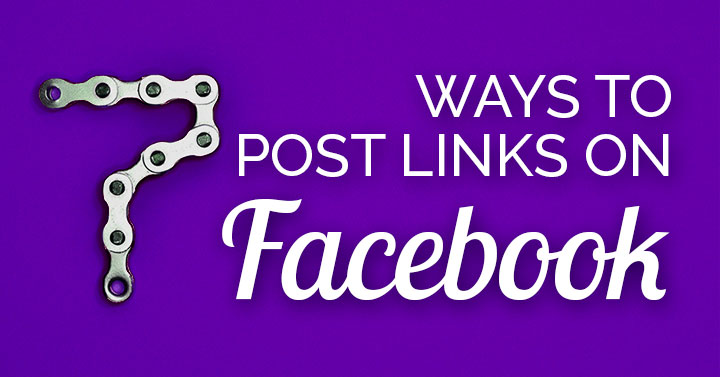 How many ways can you post a link on Facebook?
Here are 7! Why so many?
Facebook experts agree that your Fan Page should vary its postings to include photos, videos, text-only updates, and links.
And if you like to drive Facebook fans to your website – now you can vary the way you post those links! See which get the most clicks.
'Cause if you don't post links, you won't get clicks.