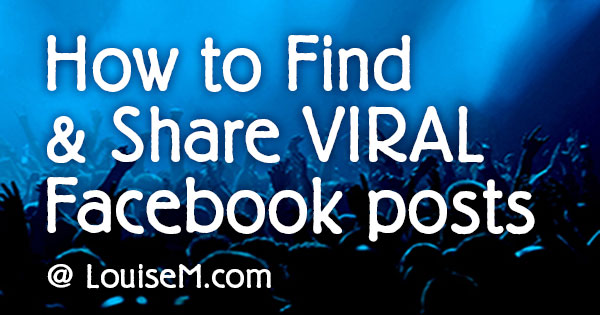 Want to find viral Facebook posts?
As you might imagine, sharing these viral Facebook posts will improve your Fan Page reach – something you're probably working hard to do.
Stress no more! Did you know there's a way to find the most viral images on Facebook – in your niche?
This little-known secret weapon is a feature from Post Planner. This tool could save you loads of headaches with your Facebook Page!
Imagine finding proven posts to share, or to inspire your own posts – with the best chance of getting engagement!
Every day, content is going viral on Facebook – even in your niche.
How do you track it down? Post Planner makes it fast and easy to find PROVEN content.
Search Post Planner for content by niche, keyword, or your favorite social media accounts. Look for the star ratings to see which posts have been most viral. Hint: Find more 5-star content by expanding the search from week to month.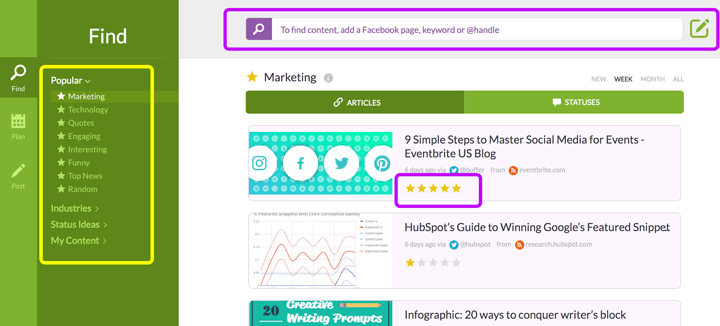 You can easily pick the items that you like best, and schedule them right in Post Planner.
Or, use the viral posts to inspire your own unique content. Original content performs best!
You can look within the "Quotes" category on the left. Use the viral quotes on your own images.
Give it a try and see how it boosts your social media engagement!
You can get started for as little as $36 for an entire year. The time it will save you is definitely worth that small sum. And it's 100% satisfaction guaranteed.
• • • Find Viral Content NOW! Satisfaction guaranteed. • • •
As of July 23, 2018, there's a special on the GURU plan for $15 monthly when you use the code GURU15. Sign up now!
Disclosure: I'm a Post Planner affiliate, which means I may make a referral fee if you purchase, at no cost to you. Thanks for supporting my free content!
Social marketing expert Kim Garst says, "Post Planner saves me $10k+ per month on Ads."
Then let me know what happens when you share those viral Facebook posts!