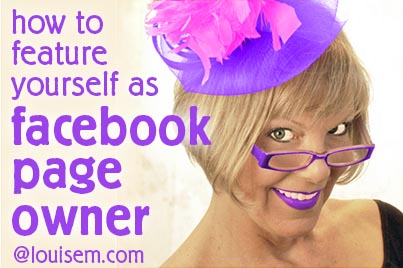 NOTE: This feature appears to have been archived with the debut of the 2014 Facebook Fan Page design. While you can set a featured owner, it no longer appears on your About page. So sorry!
Are you a Facebook Page Owner?
Connect with your fans on a personal level by featuring your smiling self!
Whether you're a local business, a service provider, or a global brand, featuring yourself on your Facebook Page adds a personal touch, while also helping you build a following.
Whether your Page's Profile Picture is a logo or a headshot, when you add a Featured Page Owner, the photo will be pulled from your personal profile.
How to Feature Yourself as a Facebook Page Owner
To add a featured owner, click Edit Page at the top of your Admin Panel (above your cover), then Update Public Info on the dropdown. Now select Featured on the left menu, then click Add Featured Page Owners.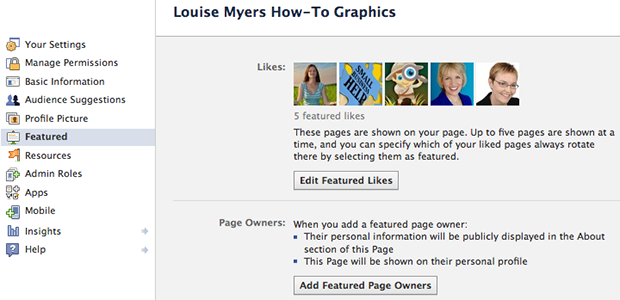 The Page Admins' personal profile pictures will be shown in the pop-up.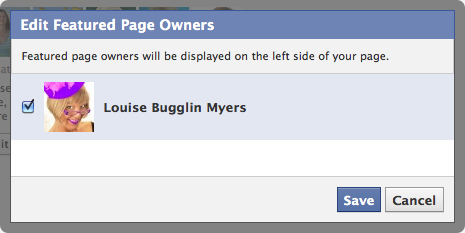 Once you choose which Page Owners to feature, their profile pics will show up on your page's About tab.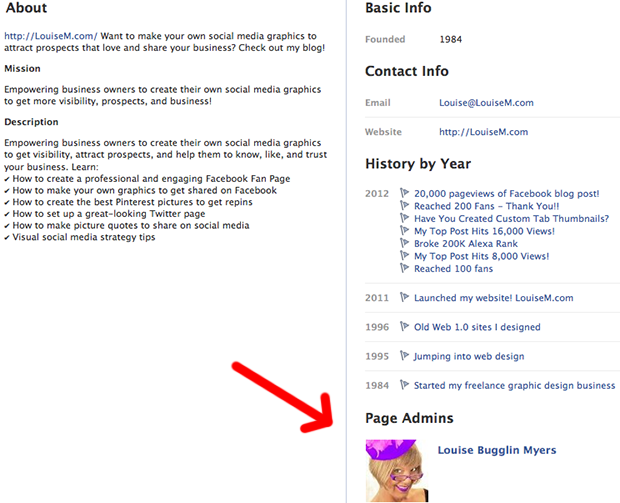 This will link to the owners' personal profiles, where your fans can choose to send you a friend request or follow your public updates, if you've enabled following.
You may want to take a moment to consider your Facebook friending policy. Mine: I don't accept friend requests from fans I don't know personally, but I do welcome followers. Click here to follow my public updates.
Once a friend request has been sent to you, the requester will automatically be following your public updates, if you've enabled the follow feature. It's in your personal profile settings, as shown below.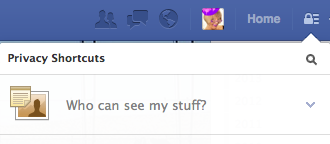 This is a good time to review your privacy settings. Click the lock icon at top right of your personal profile and decide "Who can see my stuff."
What do you think – do you want to be known as the page owner, or do you prefer to be anonymous? Will you add yourself as Facebook Page Owner?