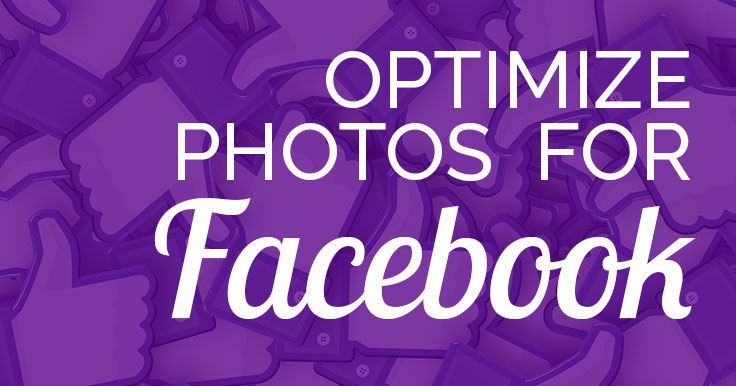 Want to learn how to optimize photos for Facebook?
Are you getting fuzzy text or choppy gradients in your Facebook images?
Here's the scoop on the photo file types and compression to use when uploading photos to your Facebook Page.
Use these tips to get clear photos and sharp text on Facebook images!