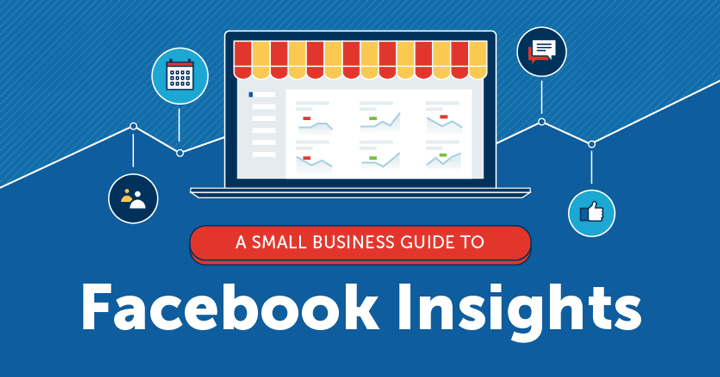 Wondering how to use Facebook Insights for your small business?
Or just frustrated with poor results from your Facebook Page?
Whether you're hoping to go viral with Facebook photos or Facebook videos, there's only one way to know what's really working on your business page.
Facebook Insights!
My readers have said the top social media platform they want to learn in 2018 is Facebook.
Now, I'm no Facebook expert, but after you study this Small Business Guide to Facebook Insights, you could be!
All presented on on a dynamite infographic. Used with permission of The Business Backer under CC4 license and edited as allowed to make more manageable portions.
Check it out and save the full infographic (or any pieces) to your Business Tips Pinterest board!
Facebook Insights overview

Facebook Insights: Page Likes
Likes are a key indicator of your Page's successes and failures!

Understanding Page Reach on your Insights

Page Views and Actions on Page

Facebook Insights on your Page Posts

Understand your Fans in the People Insights

Sources
Buffer. (2017) How to Use Facebook Insights and Analytics to Boost Your Social Media Marketing Strategy bufferapp.com
AdEspresso. (2017) Beginner's Guide to A/B Testing Facebook Ads adespresso.com
Social Media Examiner. (2014) How to Use the Facebook Pages to Watch to Track Competitors socialmediaexaminer.com
Megalytic. (2016) Understanding Facebook Page Insights: Likes, Reach, and Page Views megalytic.com
Fortune. (2018) Everything to Know About Facebook's Big News Feed Change fortune.com
VentureBeat (2016) Facebook rolls out recommendation feature that lets your friends tell you what to do venturebeat.com
Social Media Examiner. (2016) Facebook Reactions: What Marketers Need to Know socialmediaexaminer.com
HubSpot. (2017) 4 Ways to Keep Facebook Fans From 'Unliking' Your Page hubspot.com
CPC Strategy. (2017) What Does Facebook Reach Mean? cpcstrategy.com
Megalytic. (2016) Analyzing the Demographics of Your Facebook Users megalytic.com
Unmetric. (2016) Ultimate Facebook Analytics Guide unmetric.com
There are no magic formulas that work for every business. Study the infographic and be a pro at Facebook Insights for your small business!