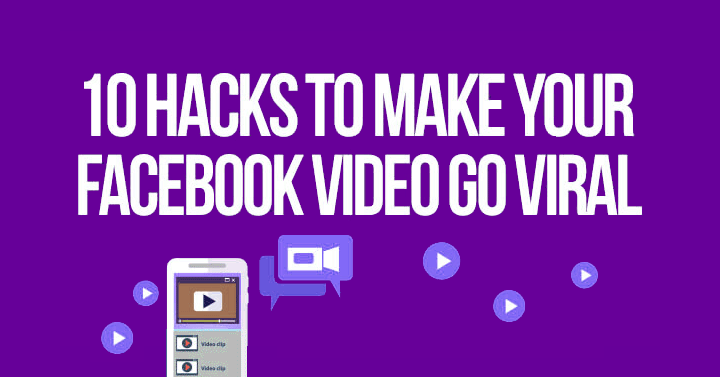 Want your Facebook video to go viral?
Hoping to increase your Facebook video views?
Here are 10 hacks to boost virality!
While there are no guarantees to make Facebook video viral, we can guarantee that these 10 tips will greatly improve your chances.
If you use Facebook for business at all, you simply must post video! So make them the best they can be to grab more eyeballs.
How to Make a Video Go Viral on Facebook
Follow these 10 hacks to more Facebook video views! Be sure to Pin the infographic at the end as a reminder.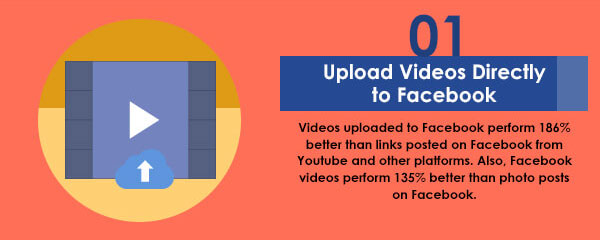 1. Don't Link to a Video on Facebook
It might seem tempting to just copy and paste a link to a video directly to your Facebook Page. This would even be easier to post to multiple locations on Facebook.
The problem with a link is that it is not shareable material. People are less likely to click a link versus an actual video that has been uploaded.
Videos uploaded to Facebook perform 186% better than linking to a video.
Note: Don't download others' videos to upload on Facebook! Use videos you created or have rights to use.

2. Use Facebook Featured Video
Similar to featured photos, Facebook has an option for you to add a featured video to your page.
The likelihood that someone will click and share your video is higher when the video is being featured in your About Me section.
Check out how easy this is to do in the video below.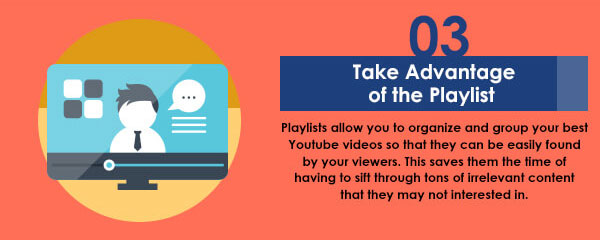 3. Create a Facebook Playlist
Playlist is a feature that allows you to group together similar videos.
This makes it easier for you to stay organized and keep your viewers interested in relevant content. Your viewers will appreciate you saving them time looking for specific content.
Learn all about setting up Facebook Playlists to get more video views in this awesome video.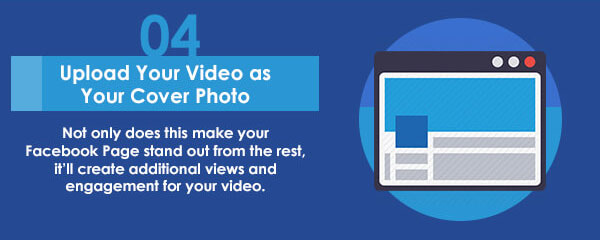 4. Use Video for Your Facebook Cover Photo
Similar to adding your video to your About Me section, adding your video as your cover photo will make it so your video is the first thing your followers will see. This means there is a higher chance of your followers clicking and engaging with your video.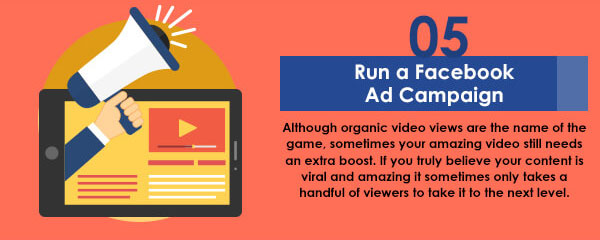 5. Create a Facebook Ad Campaign for Your Video
If you're running your own page on Facebook, you will have the option to boost a post. Boosting a post allows your video to be seen by a larger audience.
You even have the option to edit location, gender, age, and other demographics. This can be used to not only enlarge your audience, but also target it as well.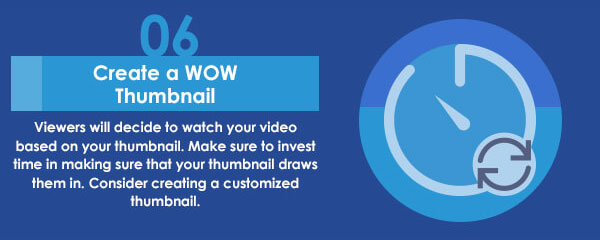 6. Create a Custom Video Thumbnail
Whenever you're scrolling through YouTube, you almost always decide what to click on based on the quality of the thumbnail.
So, take some extra time in creating your thumbnail to ensure it will attract viewers.
Check out this video, and also our related article.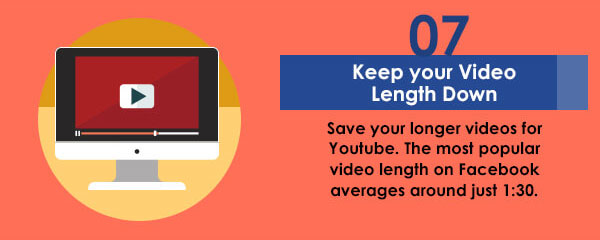 7. Keep Your Facebook Video Short
Shorter videos have always done better. Remember Vine?
Most of the viral videos from Facebook have not been longer than two minutes in length.
If your video is too long, you run the risk of people scrolling by before the video has ended or gotten to the good part.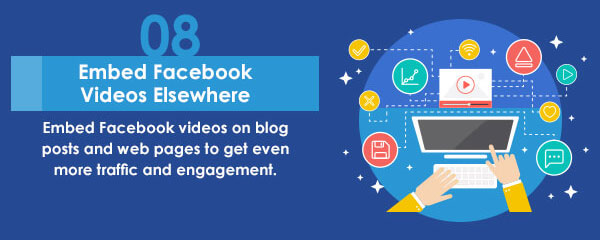 8. Share and Embed Your Facebook Video Everywhere!
Be sure to spread your video on all your social media platforms.
Also, if you run a blog or a website, be sure to embed your video on those pages as well.
If the video is also on other pages, more people are going to view your video.
How to embed a Facebook video:
Open Facebook on a computer.
Go to the video you want to embed.
Click and select Embed.
Copy the code that appears and paste it on your website or web page.
That's it!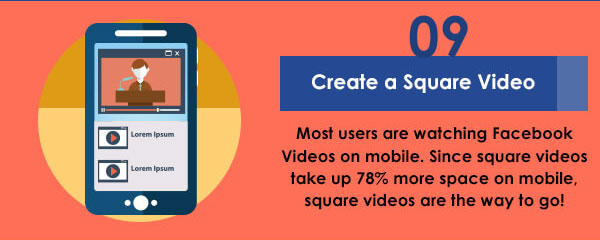 9. Use Square Videos for Facebook
Make sure your video is in square formatting.
Most people scrolling through Facebook are doing so on their mobile devices. Square videos look more appealing on the mobile version of Facebook, and take up 78% more space in the Facebook news feed.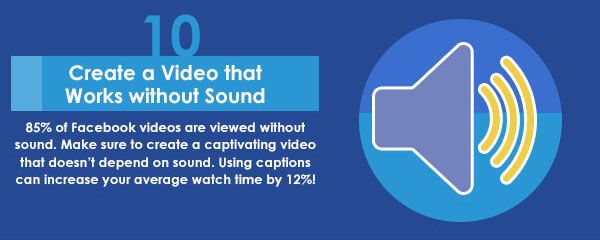 10. Keep Sound in Mind
Everyone loves funny banter, but most of the people scrolling and watching Facebook videos are doing so without sound.
This is why many of the videos you see now have captions.
You don't have to caption every word, but you can always use it to highlight what is happening.
Watch the video below to learn how to add subtitles and captions to your Facebook videos.
How to Make Your Facebook Video Viral: Conclusion
Facebook marketing is all about video in 2019, and going forward.
We recommend you create videos, and use these tips to increase your reach and engagement – and your chances of going viral!
Thanks to NoHatDigital for these valuable viral video tips and infographic
Repin the infographic to refer to often. You need these tips to make Facebook viral video!