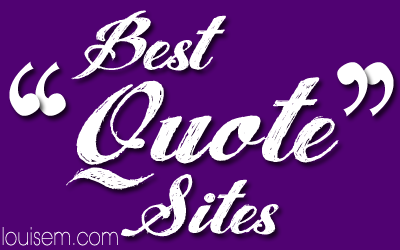 Need quotes for social media?
Wish you had a list of the best quote sites on hand?
Now you do! I've created this list with a baker's dozen of the Best Quote Sites which you can follow at List.ly, or embed on your own blog. Help make this list better by adding to it, and / or voting on the quote sites you've checked out.
Visit these sites and use liberally! People love good quotes on social media. Quotes are the most retweeted posts on Twitter – and retweets give you visibility and help increase Klout. Remember to add a hashtag #quote or #quotes so even those who aren't your followers can find and retweet your quotes.
You'll also find all the quotes you'll ever need for making quote pictures. Enjoy!
If you enjoyed this post on the best quote sites, please share with your friends and followers!