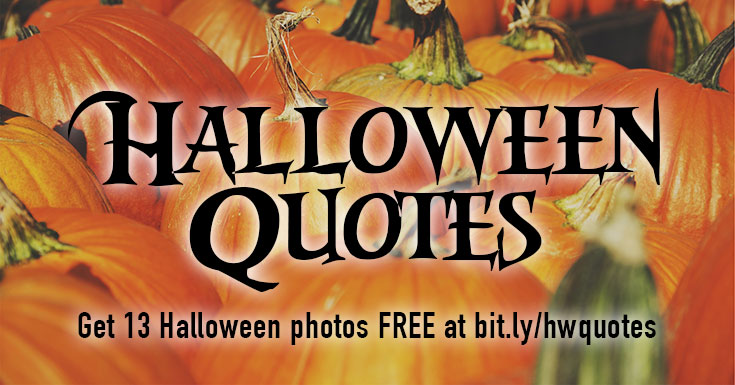 Looking for spooky Halloween quotes?
Want to thrill and chill your friends and followers this haunting season?
Everything you need is right here!
I've curated a collection of short quotes that are just the right length for making quote graphics.
AND I've selected 13 spooky backgrounds that are equally suitable! Only professional photography – no cheesy clip art stuff. I've used my "designer's eye" to collect only Halloween photos that offer plenty of space to overlay text. Nothing too busy or contrasty.
Then I cropped them into high resolution, 1200 pixel squares – perfect for Facebook, Instagram, Twitter, Pinterest, and all the rest of your favorite platforms.
All ready for you to add text! Halloween quotes, or whatever you fancy.
You can copy and paste the quotes below. OR download a PDF of the quotes, and the photos!
• • • CLICK to get your FREE Halloween Treats! • • •
P.S. You may SHARE images on this blog post to social media with a link back. You may NOT download my quote graphics, or any other graphics on my site. Click the button above to download the free photos plus quotes PDF. Read more about my copyright here.

How to Make Halloween Quote Graphics
If you don't know how to add words to the photos, read the easy design tools comparison next.
More design tips below!

What About Halloween Fonts?
There are a lot of kooky, crazy fonts that are fun for Halloween.
Beware! Using a decorative font for more than a couple words may make your meme hard to read. And with the amount of content people are scrolling by in their newsfeeds, they just may pass yours up if it's unreadable.
That said – I found a site where you can download creepy free Halloween fonts! Click here.
You can check out my quote graphic samples for type inspiration. See them all on the infographic at the end of the post – be sure to Pin it!
How to Make Your Fonts Stand Out
I recommend white type as the most readable.
If your design app offers the option, add a shadow for more "pop."
You can use a light-colored font where the background is dark enough.
Black type only on light backgrounds. "Outer Glow" will help it pop (see top image).
Use a different and/or smaller font for the author name.
Don't forget to add your URL! This should be the most subtle element.
Check out the image below for many of these tips in action!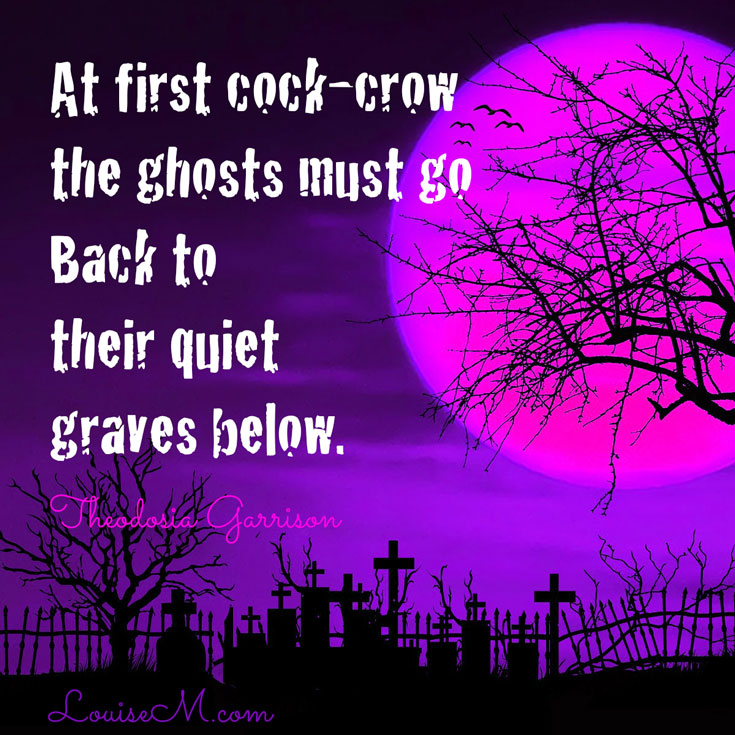 31 Best Halloween Quotes and Sayings for Memes
Some I've shortened for you so they work perfectly for making quote graphics. Shortened quotes contain elipses (…) where words were removed.
Nothing beats a haunted moonlit night on All Hallows Eve. ~Kim Elizabeth
The somber hues of an ominous, dark forest are suddenly illuminated under the emerging face of the full moon. ~Kim Elizabeth
There is nothing that gives more assurance than a mask. ~Colette
When black cats prowl and pumpkins gleam,
May luck be yours on Halloween.
~Author Unknown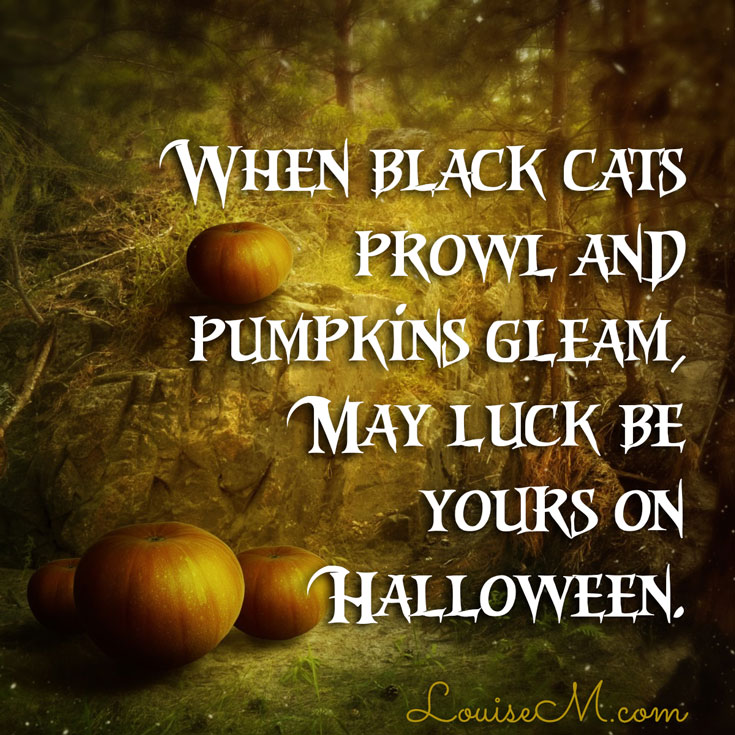 On Hallowe'en the thing you must do
Is pretend that nothing can frighten you
And if somethin' scares you and you want to run
Just let on like it's Hallowe'en fun.
~Author Unknown
October, tuck tiny candy bars in my pockets and carve my smile into a thousand pumpkins… Merry October! ~Rainbow Rowell
On Halloween, witches come true… ~Nicholas Gordon
True love is like ghosts, which everyone talks about but few have seen. ~Author Unknown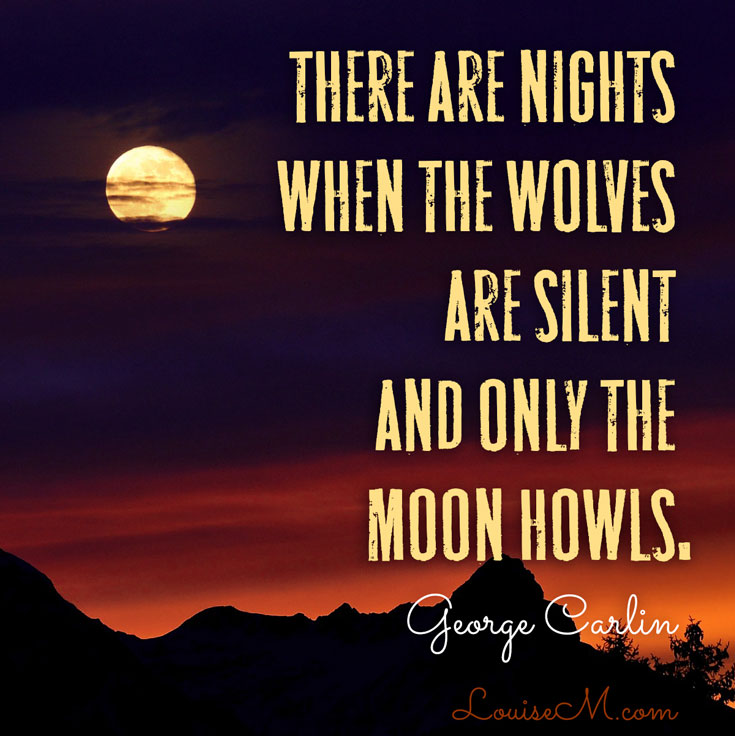 There are nights when the wolves are silent and only the moon howls. ~George Carlin
Shadows of a thousand years rise again unseen,
Voices whisper in the trees, "Tonight is Halloween!"
~Dexter Kozen
There is something haunting in the light of the moon… ~Joseph Conrad
Where there is no imagination there is no horror. ~Arthur Conan Doyle, Sr.
When witches go riding,
and black cats are seen,
the moon laughs and whispers,
'tis near Halloween.
~Author Unknown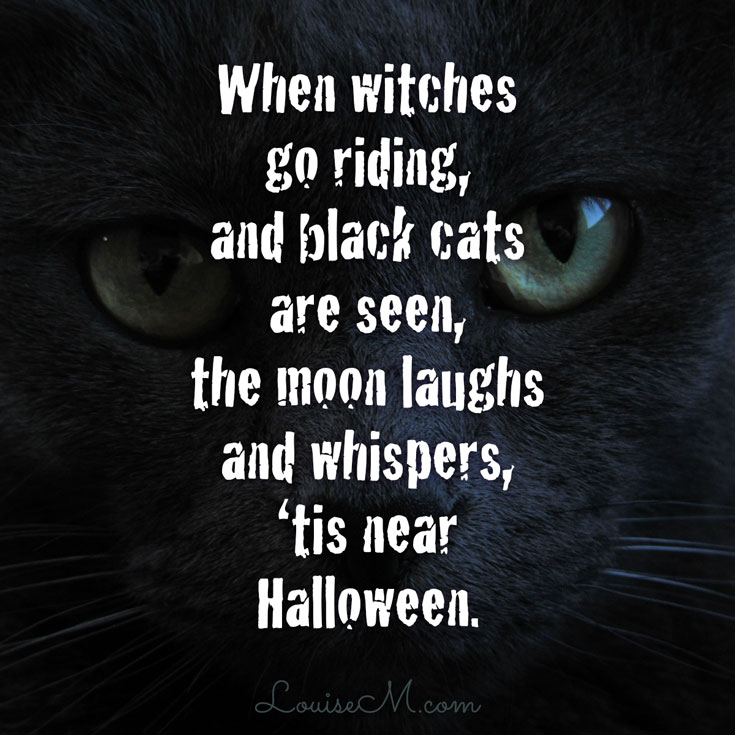 At first cock-crow the ghosts must go
Back to their quiet graves below.
~Theodosia Garrison
'Tis the night – the night
Of the grave's delight…
~ Arthur Cleveland Coxe
Be wary then; best safety lies in fear.  ~Shakespeare, "Hamlet"
May Jack-o-lanterns burning bright
Of soft and golden hue
Pierce through the future's veil and show
What fate now holds for you.
~Author Unknown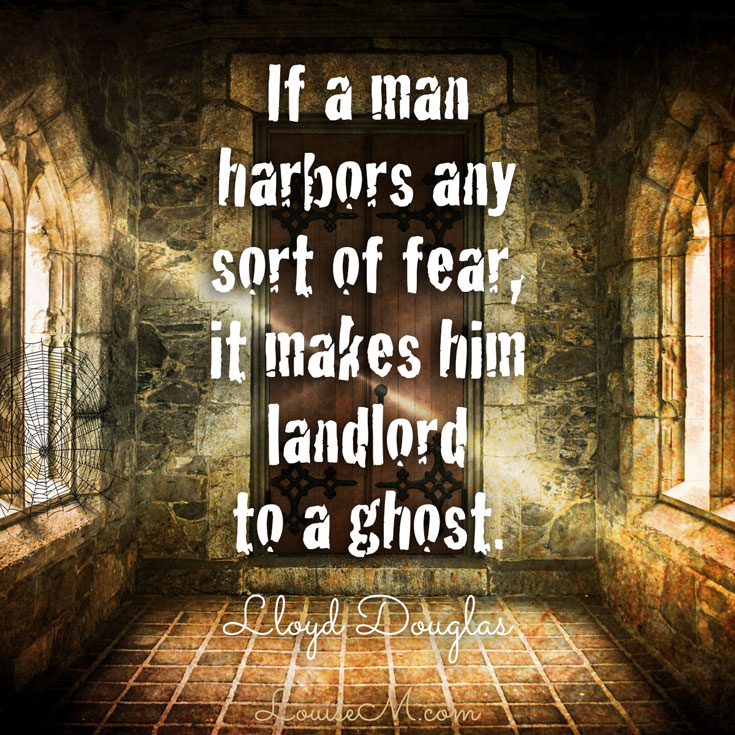 If a man harbors any sort of fear, it makes him landlord to a ghost. ~Lloyd Douglas
Ghosts, like ladies, never speak till spoke to. ~Richard Harris Barham
Backward, turn backward,
O Time, in your flight
make me a child again
just for to-night!
~Elizabeth Akers Allen
To suffering there is a limit; to fearing, none. ~Sir Francis Bacon
A grandmother pretends she doesn't know who you are on Halloween. ~Erma Bombeck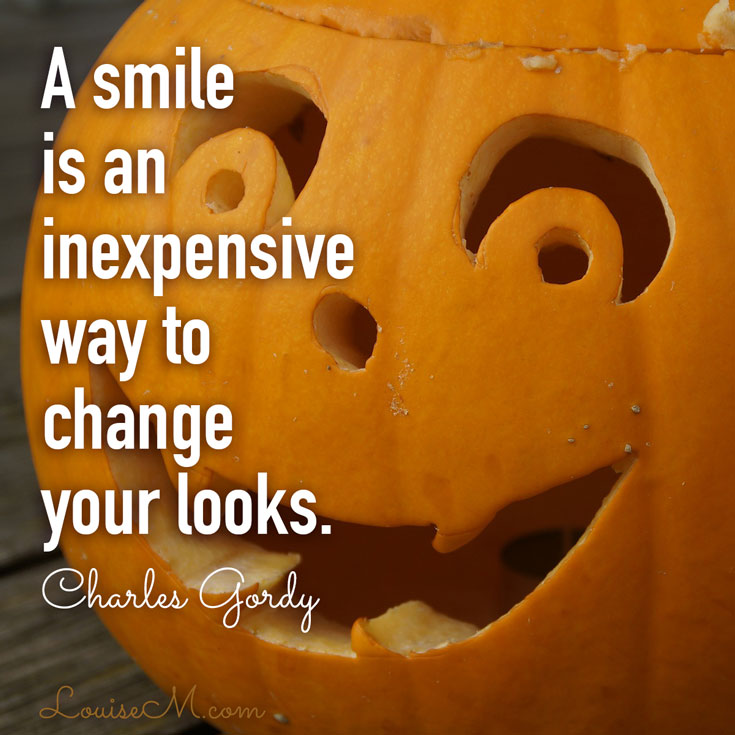 A smile is an inexpensive way to change your looks. ~Charles Gordy
Every day is Halloween, isn't it? For some of us. ~Tim Burton
Witch and ghost make merry on this last of dear October's days. ~Author Unknown
Clothes make a statement. Costumes tell a story. ~Mason Cooley
Hobgoblins know the proper way to dance:
Arms akimbo, loopy legs askew…
Open to the charm of horrors new….
~Nicholas Gordon
Double, double toil and trouble; fire burn and cauldron bubble. ~ Shakespeare, "Macbeth"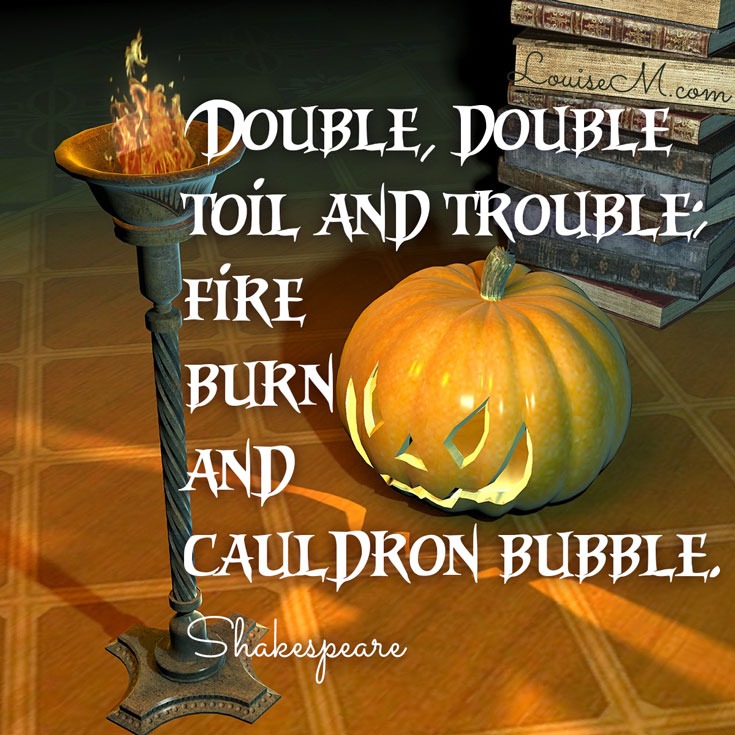 Nothing on Earth so beautiful as the final haul on Halloween night. ~Steve Almond
As spirits roam the neighborhoods at night,
Let loose upon the Earth till it be light…
~Nicholas Gordon
Eat, drink and be scary. ~Author Unknown
"I'm so happy that Halloween falls on a weekday this year!" said no teacher ever. ~Author Unknown
What Will You Make?
I'd love to see your creepy creations! Post one on my Facebook wall!
If you like these resources, would you do me a favor? Share this post with your friends and followers so they can enjoy the Halloween quotes and photos!
Don't forget your FREE PDF of 31 creepy quotes, and 13 photos!
• • • CLICK to get your FREE Halloween Treats! • • •