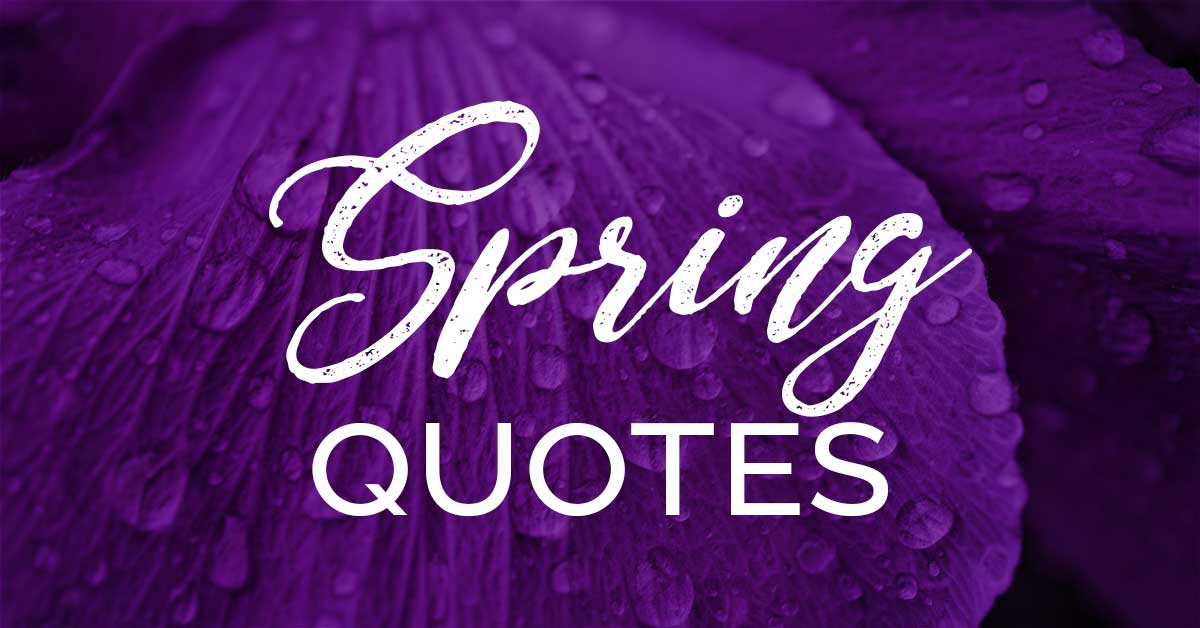 Seeking Spring quotes?
Love to lift spirits when times are tough? (aka winter time)
Fantastic! You've found all sorts of inspirational spring quotes:
Funny Spring quotes to pep up the pooped.
Spring equinox quotes to welcome the season.
Spring renewal quotes to revivify.
Short and sassy Spring quotes for letter boards.
And winter to spring quotes to reassure the longsuffering.
Let's spring into spring time right now!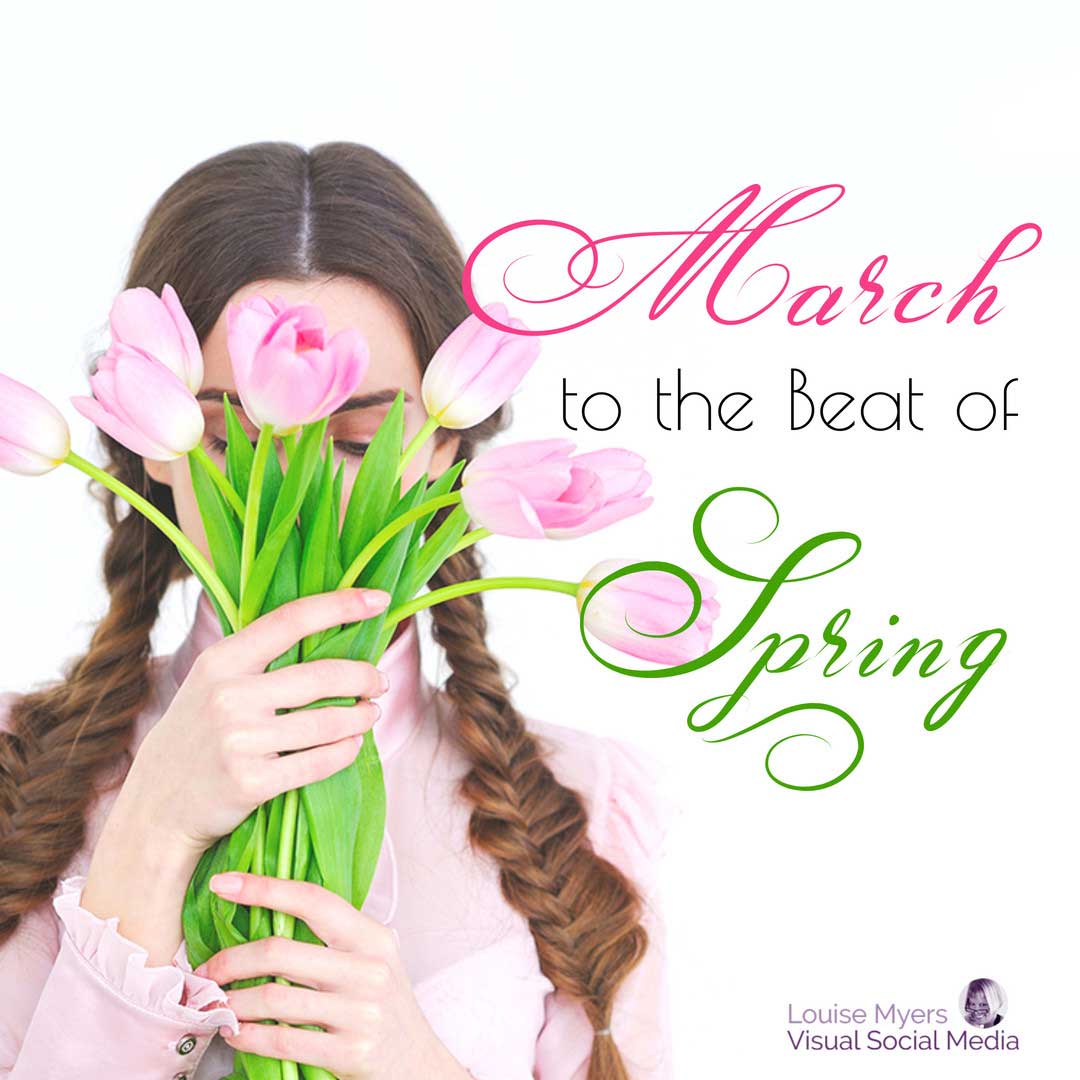 Inspirational Spring quotes
Winter can be way long, amiright? Reassure your friends and followers that spring is near – or here!
Spring will come and so will happiness. Hold on. Life will get warmer.
~Anita Krizzan
Always it's spring and everyone's in love and flowers pick themselves.
~E.E. Cummings
You can cut all the flowers but you cannot keep spring from coming.
~Pablo Neruda
Despite the forecast, live like it's spring.
~Lilly Pulitzer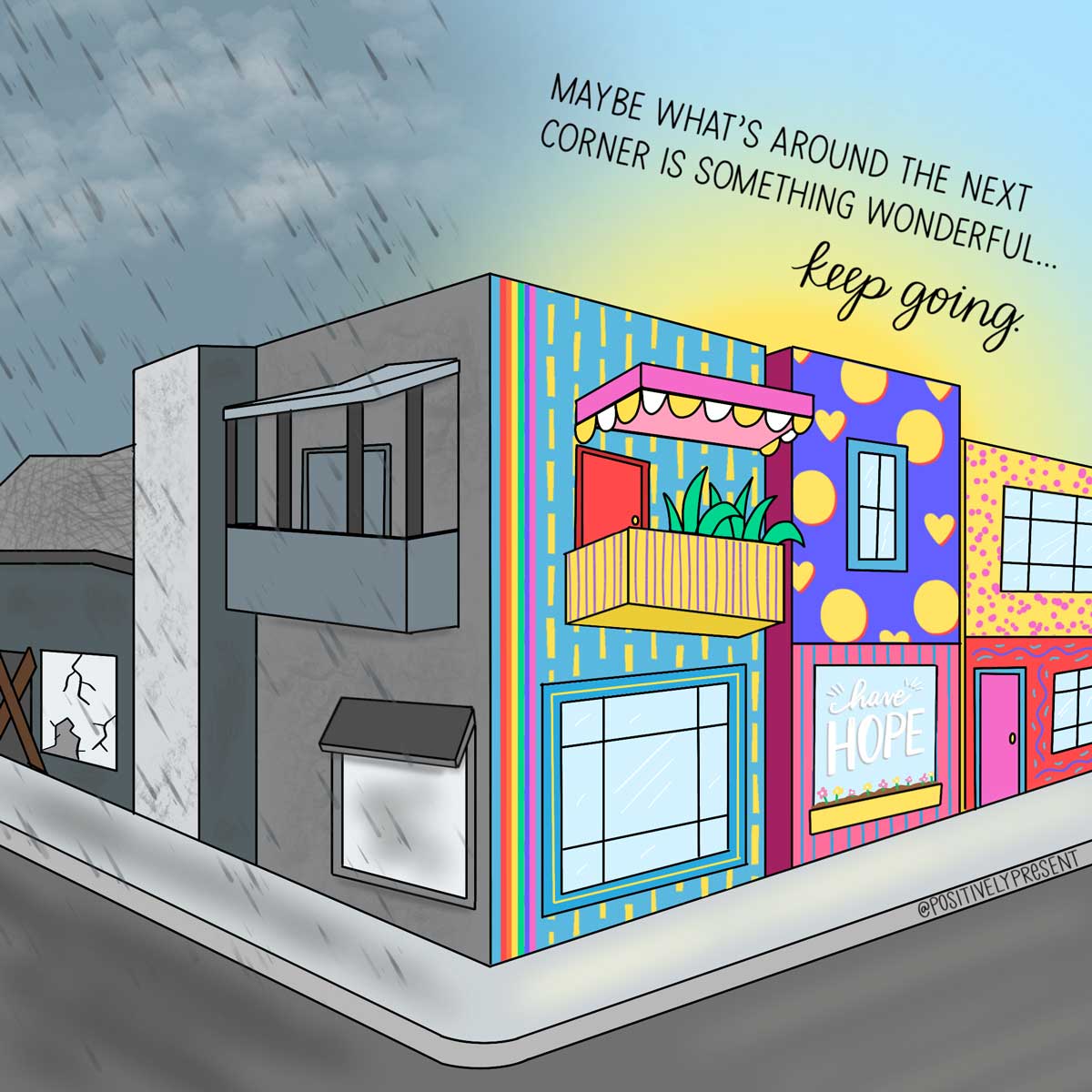 Illustrations ©PositivelyPresent and are used with permission.
That is one good thing about this world … There are always sure to be more springs.
~L.M. Montgomery
If I had my life to live over, I would start barefoot earlier in the spring and stay that way later in the fall.
~Nadine Stair
Can words describe the fragrance of the very breath of spring?
~Neltje Blanchan
Spring is the time of plans and projects.
~Leo Tolstoy
It's spring again.
I can hear the birds sing again.
See the flowers start to bud.
See young people fall in love.
~Lou Rawls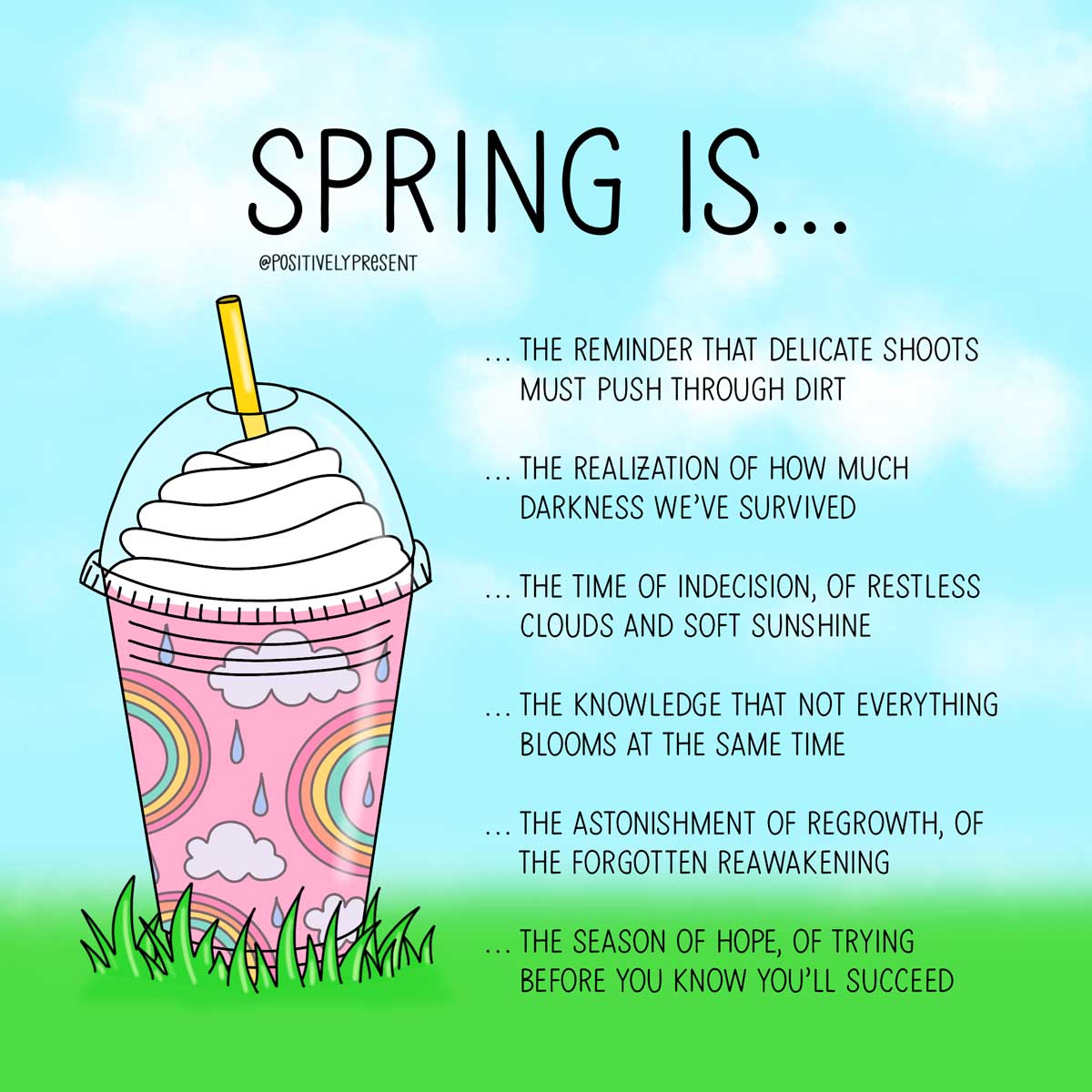 An optimist is the human personification of spring.
~Susan J. Bissonette
Spring won't let me stay in this house any longer! I must get out and breathe the air deeply again.
~Gustav Mahler
If people did not love one another, I really don't see what use there would be in having any spring.
~Victor Hugo
Spring drew on… and a greenness grew over those brown beds, which, freshening daily, suggested the thought that Hope traversed them at night and left each morning brighter traces of her steps.
~Charlotte Bronte
It's a spring fever. That is what the name of it is. And when you've got it, you want to — oh, you don't quite know what it is you do want, but it just fairly makes your heart ache, you want it so!
~Mark Twain
Check out more of the best inspirational quotes.
Or scroll on for more spring!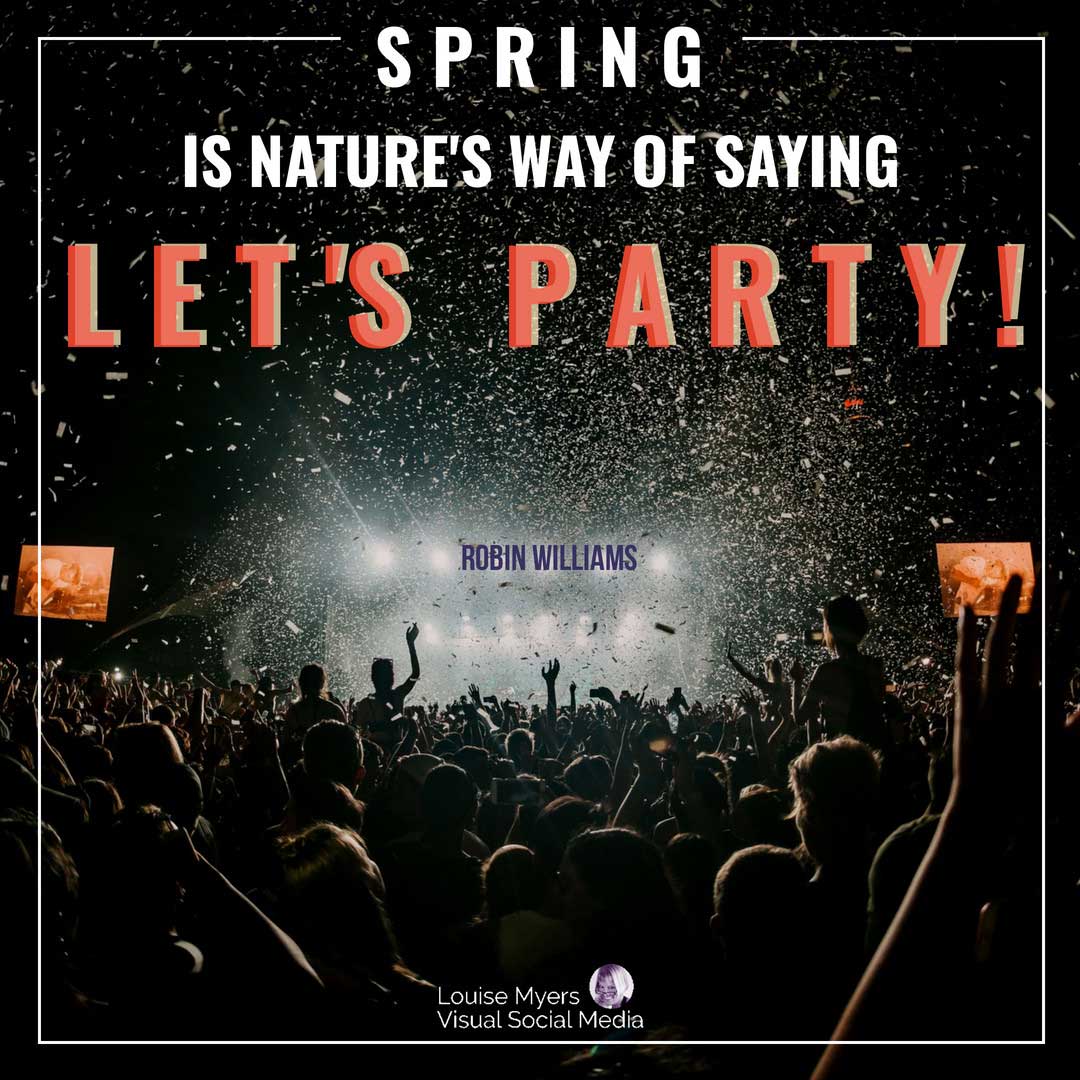 Funny Spring quotes
If winter is flu season, remember that laughter is the best medicine! Sneak some smiles into your social media strategy with these funny spring quotes.
Spring is not the best of seasons.
Cold and flu are two good reasons;
Wind and rain and other sorrow,
Warm today and cold tomorrow.
~Author Unknown
Spring is nature's way of saying, "Let's party!"
~Robin Williams
Spring is when you feel like whistling even with a shoe full of slush.
~Doug Larson
Spring cleaning never killed anyone. But why take the chance?
~Unknown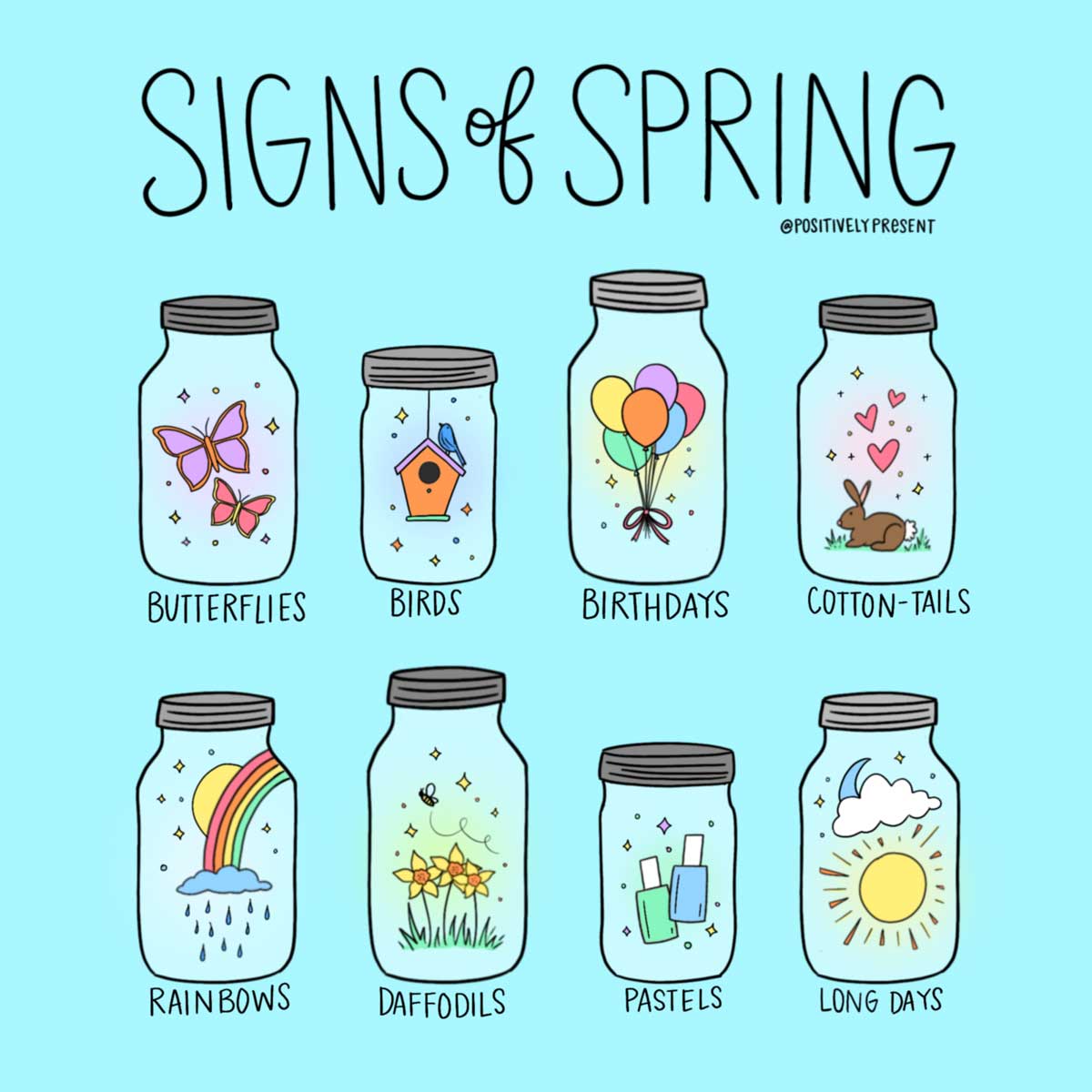 In the spring, at the end of the day, you should smell like dirt.
~Margaret Atwood
Spring's greatest joy beyond a doubt
Is when it brings the children out.
~Edgar Guest
I suppose the best kind of spring morning is the best weather God has to offer.
~Dodie Smith
One swallow does not make a summer, but one skein of geese, cleaving the murk of March thaw, is the Spring.
~Aldo Leopold
Springtime is the land awakening. The March winds are the morning yawn.
~Lewis Grizzard
Don't miss my March quotes and St. Patrick's Day quotes.
More springtime stuff below!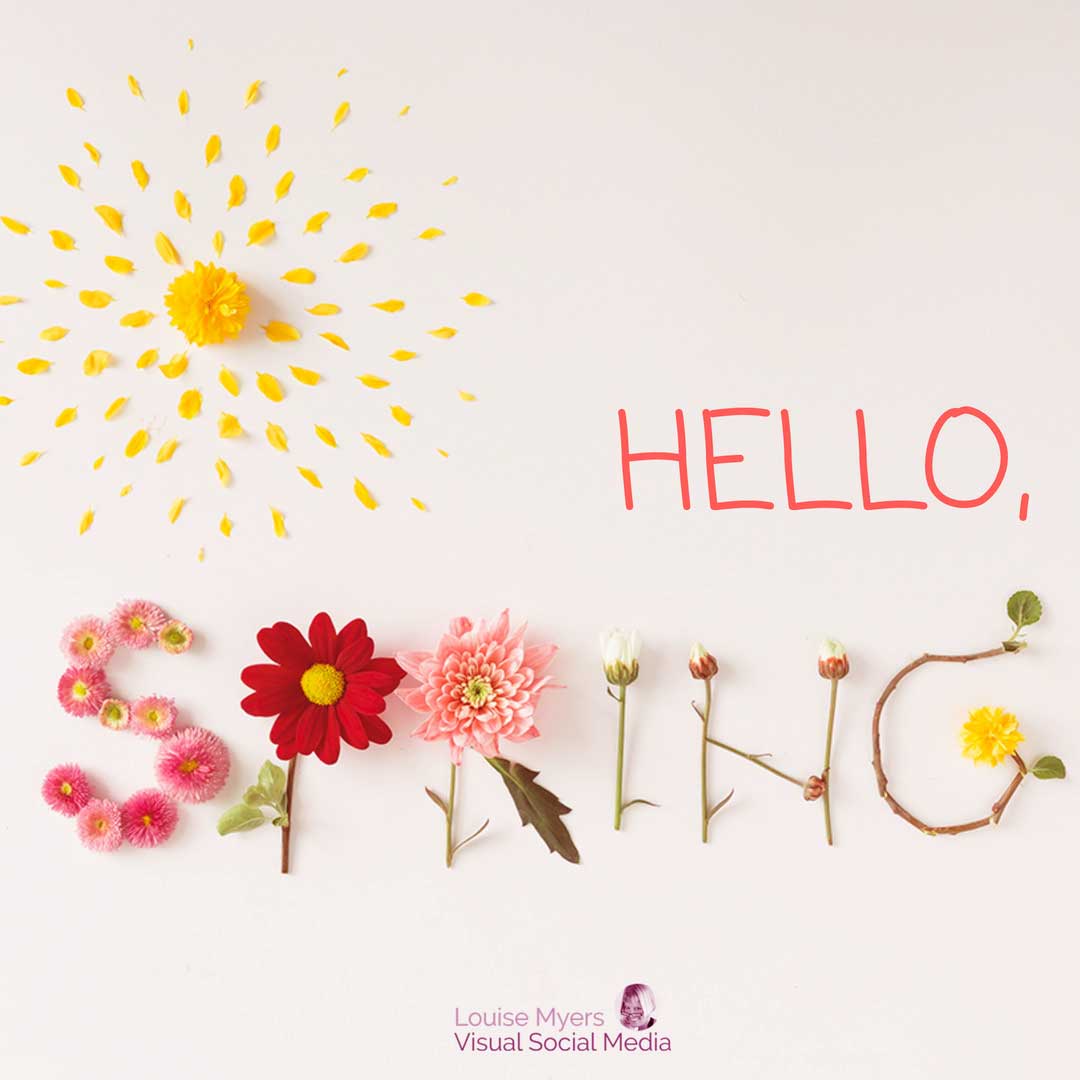 Spring equinox quotes
Quotes to share on the first day of Spring.
Blossom by blossom the Spring begins.
~Algernon Swinburne
Spring has returned. The Earth is like a child that knows poems.
~Rainer Maria Rilke
The first day of spring is one thing, and the first spring day is another.
The difference between them is sometimes as great as a month.
~Henry Van Dyke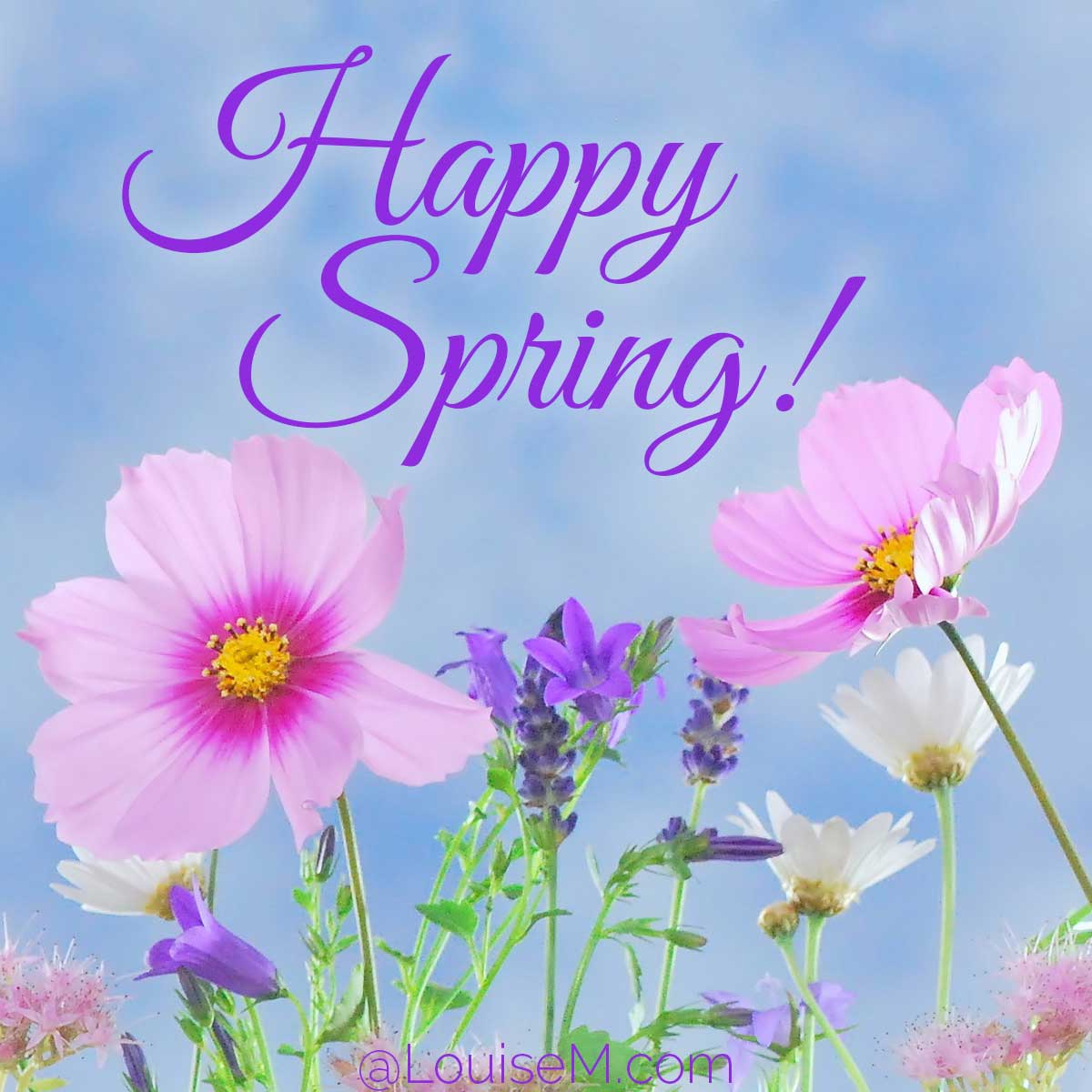 You can cut all the flowers, but you cannot keep spring from coming.
~Pablo Neruda
Behold, my friends, the spring is come; the earth has gladly received the embraces of the sun, and we shall soon see the results of their love!
~Sitting Bull
Spring has sprung
The grass has riz
I wonder where the birdie is.
~Unknown
Love funny quotes? Try these famous Mark Twain quotes.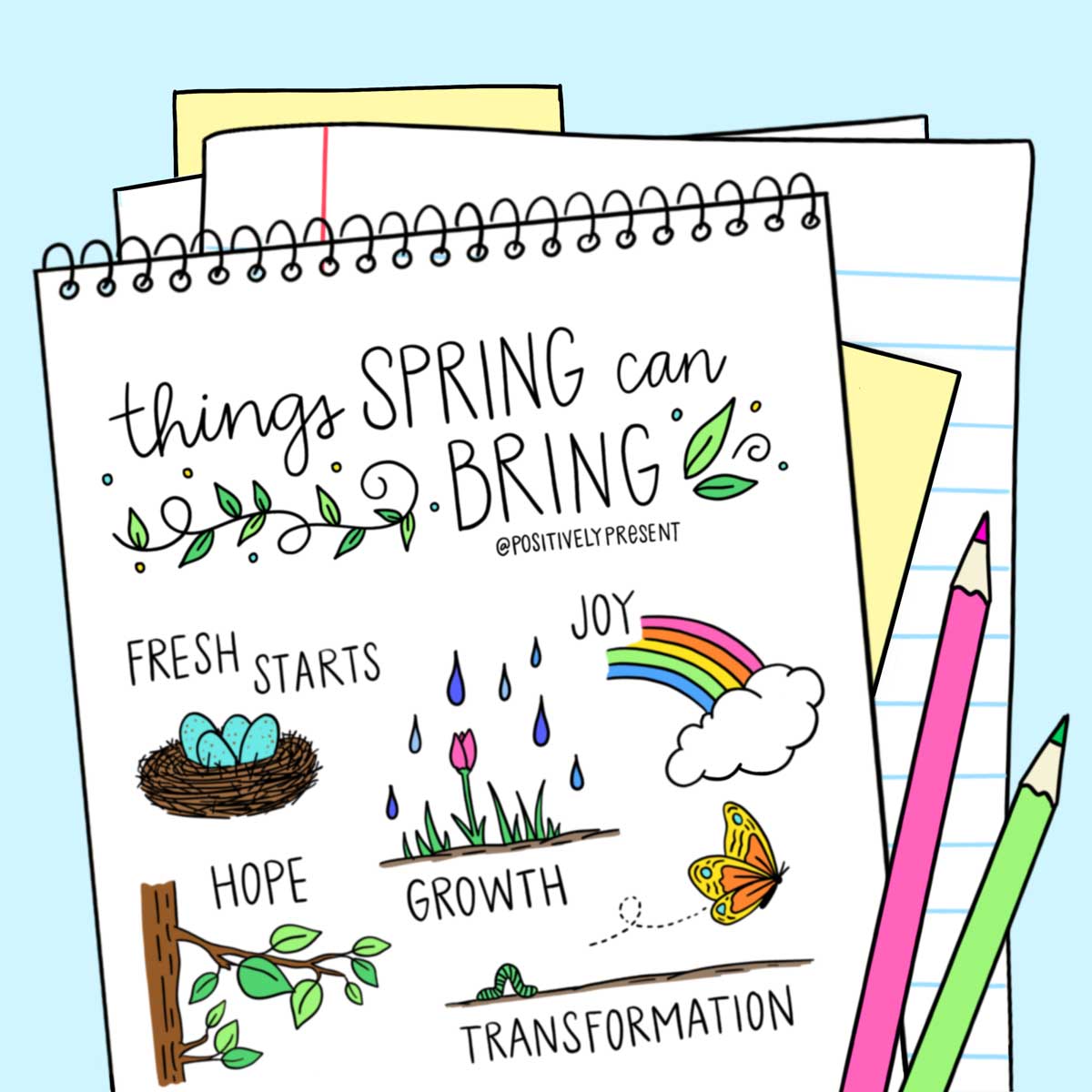 Spring renewal quotes
Spring adds new life and new joy to all that is.
~Jessica Harrelson
There is a cleansing from winter darkness the moment we sink our fingers into spring's fresh earth.
~Toni Sorenson
Spring shows what God can do with a drab and dirty world.
~Virgil A. Kraft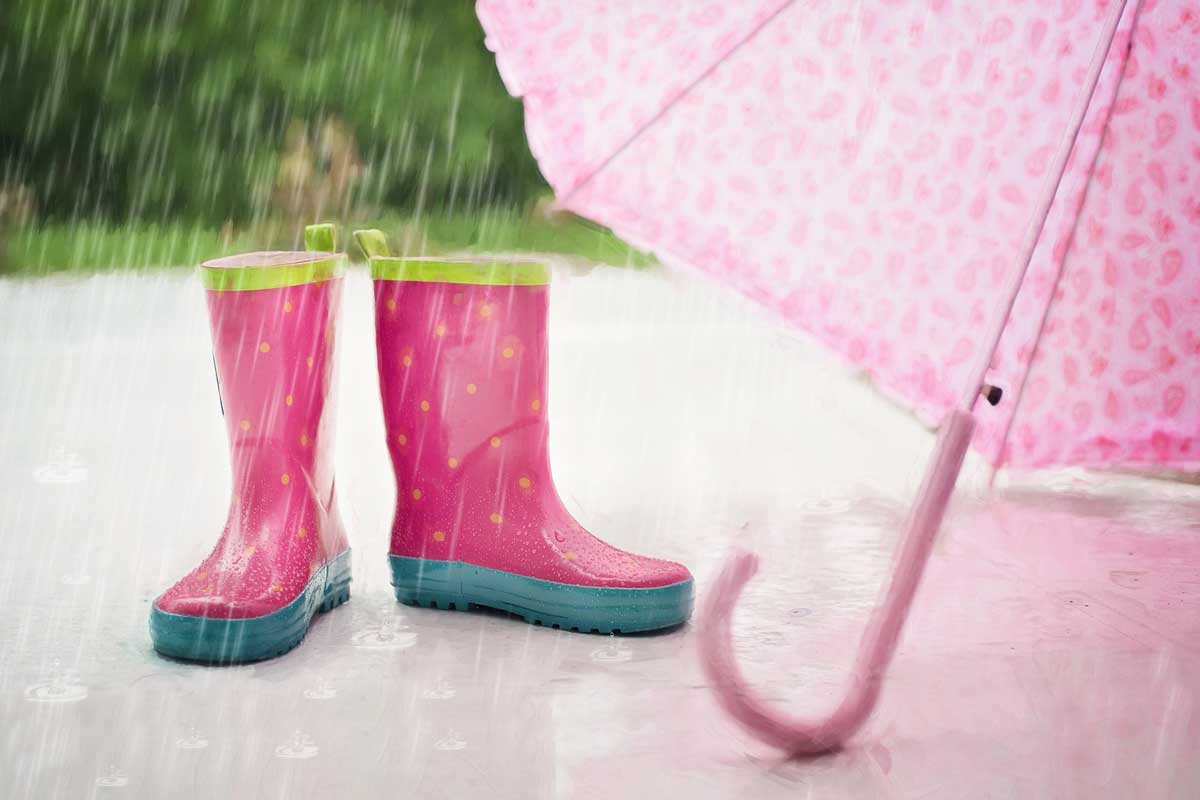 The beautiful spring came, and when nature resumes her loveliness, the human soul is apt to revive also.
~Harriet Ann Jacobs
Spring unlocks the flowers to paint the laughing soil.
~Bishop Reginald Heber
The first blooms of spring always make my heart sing.
~S. Brown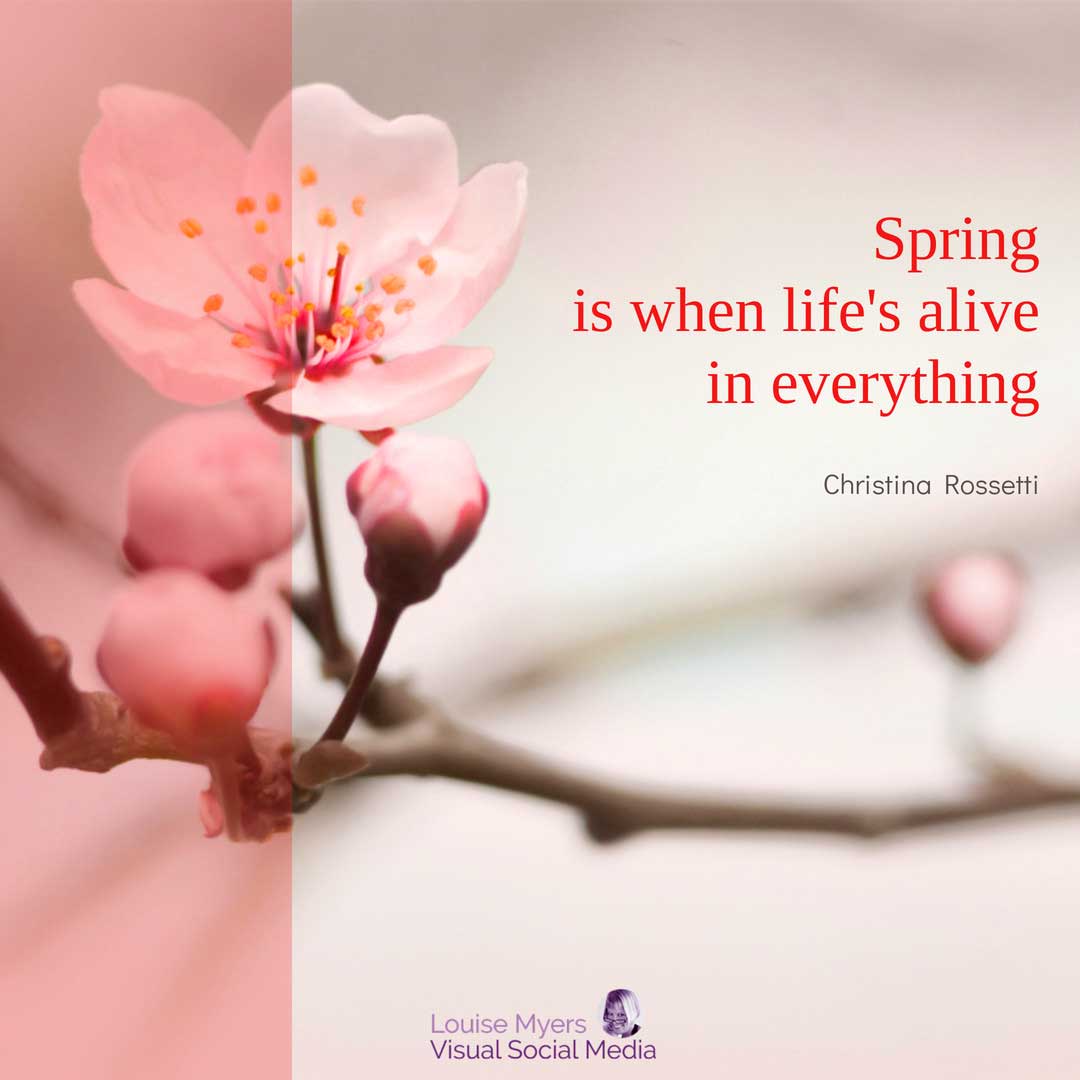 Spring: a lovely reminder of how beautiful change can truly be.
~Unknown
When we complain of having to do the same thing over and over, let us remember that God does not send new trees, strange flowers and different grasses every year. When the spring winds blow, they blow in the same way. In the same places the same dear blossoms lift up the same sweet faces, yet they never weary us. When it rains, it rains as it always has. Even so would the same tasks which fill our daily lives put on new meanings if we wrought them in the spirit of renewal from within – a spirit of growth and beauty.
~Helen Keller
Flowers do not return in the spring, rather they are replaced. It is in this difference between returned and replaced that the price of renewal is paid. And as it is for spring flowers, so it is for us.
~Daniel Abraham
The spring wakes us, nurtures us and revitalizes us. How often does your spring come? If you are a prisoner of the calendar, it comes once a year. If you are creating authentic power, it comes frequently, or very frequently.
~Gary Zukav
These best motivational quotes can provide even more encouragement.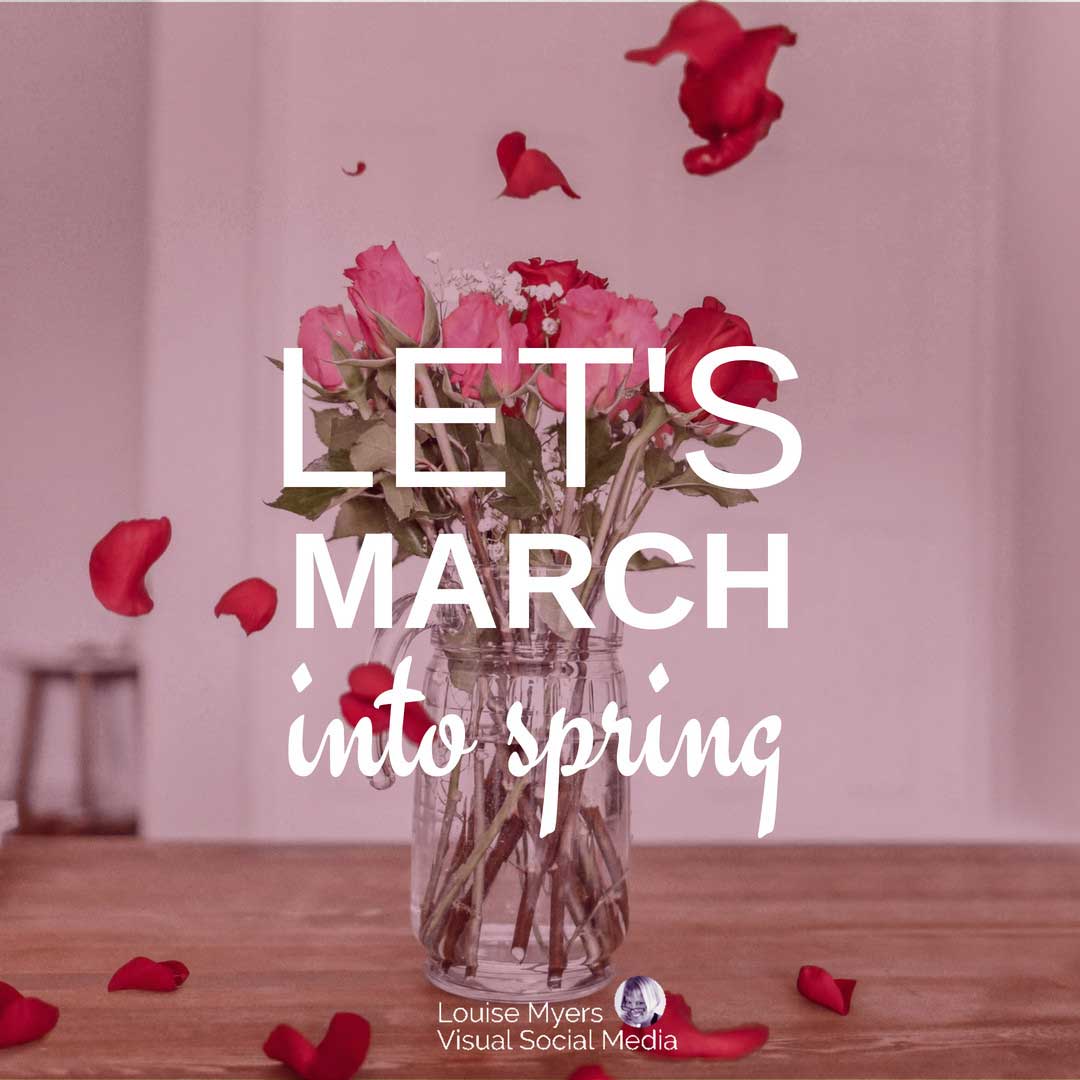 Short Spring quotes for letter board
These short sayings are perfect for letter boards, or making picture quotes online to post on social media!
Instagrammer? You can use one of theses apps that add text to photos to make graphics.
A kind word is like a spring day.
Spring into Spring!
Put some spring in your step.
Spring
Where have you been all winter?
March into Spring.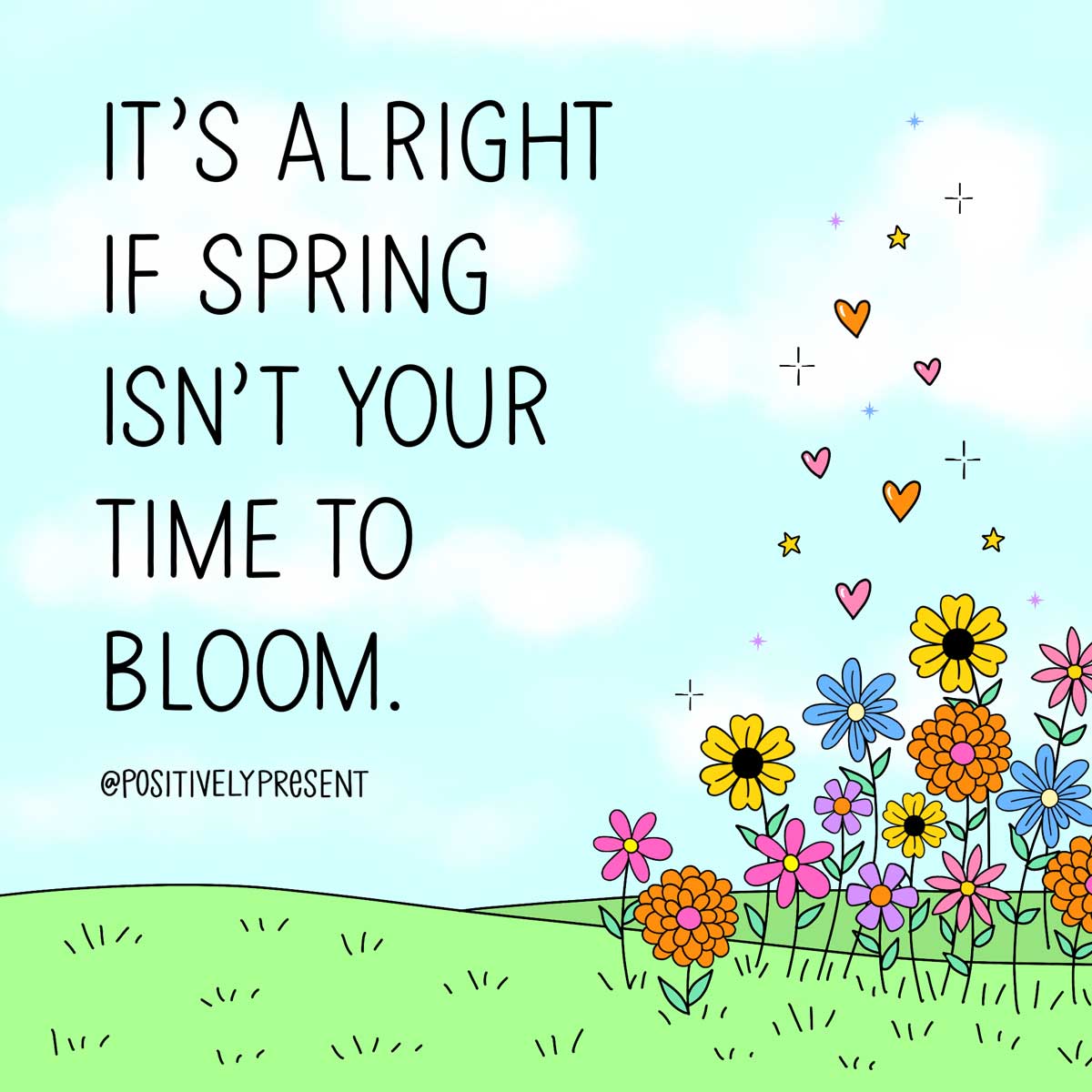 Spring
Just do your thing.
Spring showers
Bring May flowers.
Come on Spring
I beleaf in you!
Spring has sprung.
Spring!
Time to turn a new leaf.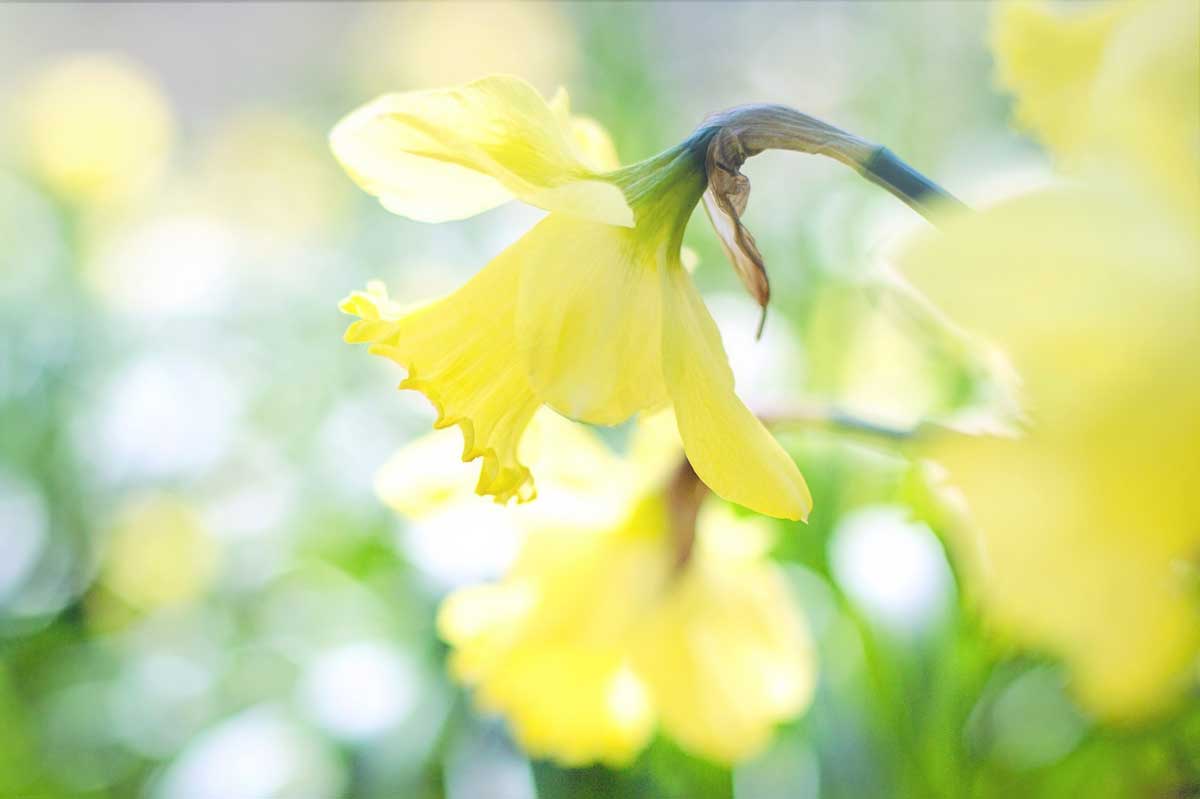 Alexa
Skip to Spring.
Hello spring fever!
Goodbye flu season.
Spring
You are my thing.
Live like it's spring.
It is!
Spring, Sprung, Sprang.
Spring
I'm sorry for the things I said in winter.
Check this if you like Taylor Swift quotes from songs.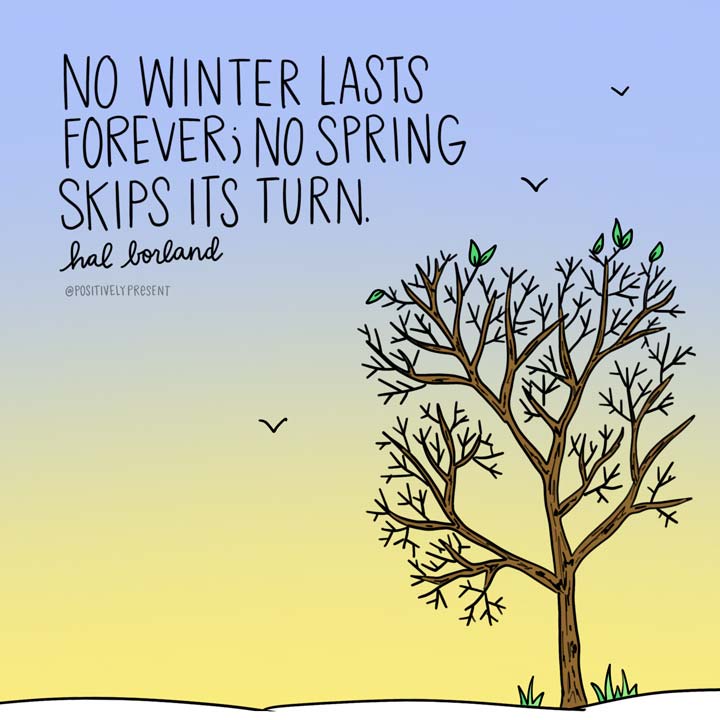 Winter to Spring quotes
Winter doesn't last forever! Bring some encouragement with these winter to spring quotes.
The promise of spring's arrival is enough to get anyone through the bitter winter.
~Jen Selinksy
If we had no winter, the spring would not be so pleasant.
~Anne Bradstreet
No matter how long the winter, spring is sure to follow.
~Proverb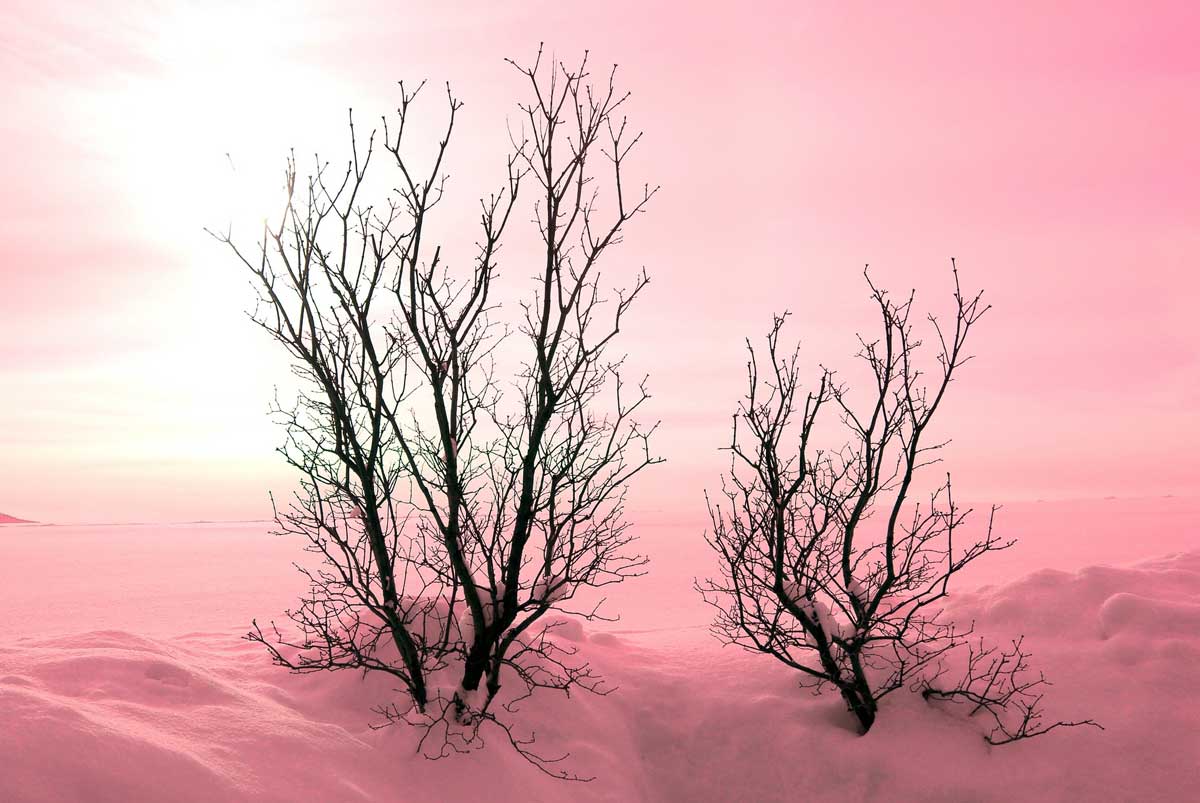 No winter lasts forever; no spring skips its turn.
~Hal Borland
In winter, I plot and plan. In spring, I move.
~Henry Rollins
From the end spring new beginnings.
~Pliny the Elder
The first real day of spring is like the first time a boy holds your hand. A flood of skin-tingling warmth consumes you, and everything shines with a fresh, colorful glow, making you forget that anything as cold and harsh as winter ever existed.
~Richelle E. Goodrich
I have even more winter quotes if you want to go there 😉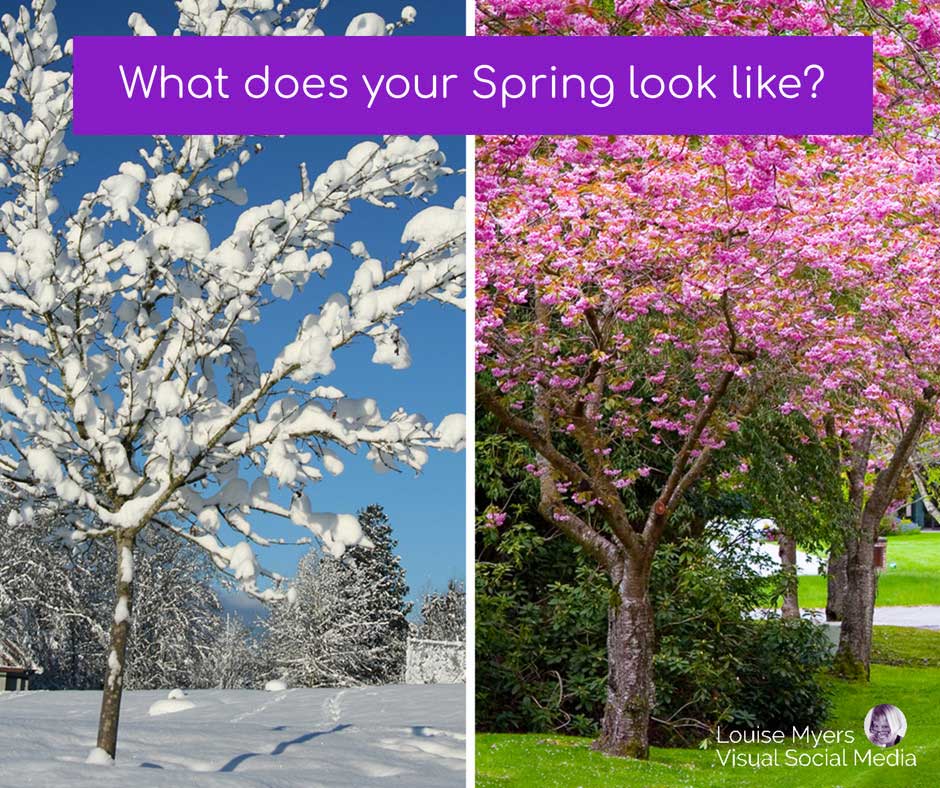 Conclusion
If you liked my spring quotes, pin an image to Pinterest, or share the link on Facebook. I appreciate it!
Let these quotes inspire Instagram post ideas, or use them to write Instagram captions that complement your own images.
When you're ready for more, check out these best quote sites to find quote collections for every season and reason!