Desiring December quotes?
You'll love this collection of 30+ quotes, perfect to prompt you with what to post on social media all month.
And there's more!
This page is specific to December, and only includes quotes that mention the month by name.
But I also have a whole page of Christmas quotes!
Let's get started.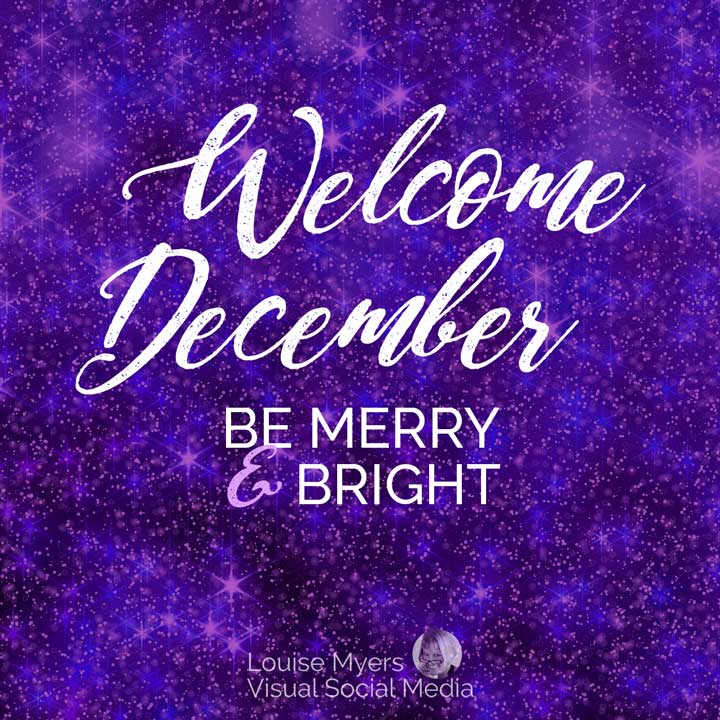 December 1st quotes
Let's kick off with some quotes for December first that are perfect Instagram post ideas.
Add the quote to an image with one of these iPhone apps to add text to photos. Copy and paste the quote into your Instagram captions, and you're ready to go!
Hello December,
Make my wishes come true.
New month, new wishes!
Happy December.
Welcome December!
Be merry and bright.
Let's have a December to remember.
Welcome December, the Friday of the months!
Goodbye November,
Hello December!
It is December, and nobody asked if I was ready.
~Sarah Kay
Christmas begins about the first of December with an office party and ends when you finally realize what you spent, around April fifteenth next year.
~P.J. O'Rourke
December funny quotes
How did it get so late so soon?
It's night before it's afternoon.
December is here before it's June.
My goodness how the time has flewn.
How did it get so late so soon?
~Dr Seuss
December is the toughest month of the year. Others are July, January, September, April, November, May, March, June, October, August, and February.
~Mark Twain
My December is typically one big, sweaty 'wintry mix' blur, not a punch-laden, heartwarming mixer.
~Emily Weiss
December 25 is the only day I'm a morning person.
~Unknown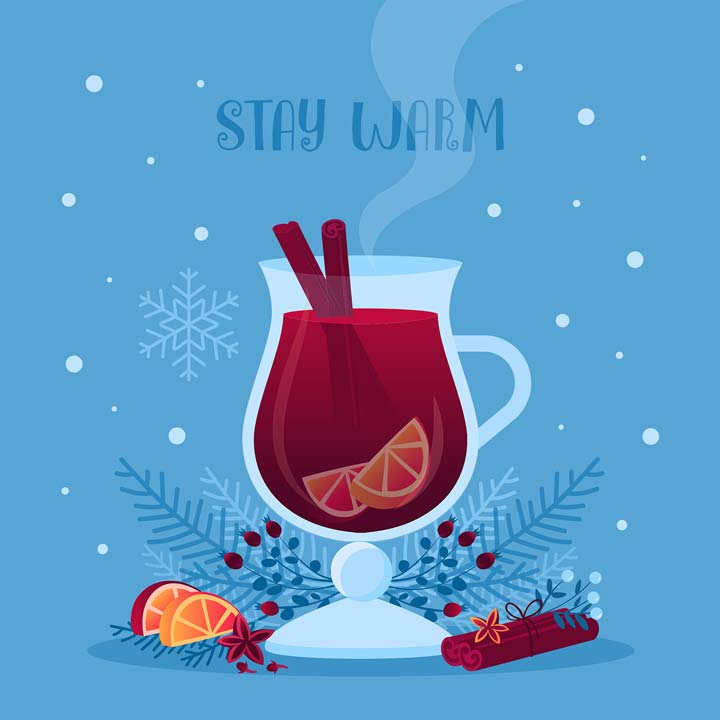 December love quotes
Will you love me in December as you do in May,
Will you love me in the good old-fashioned way?
~James Walker
Remember this December,
That love weighs more than gold!
~Josephine Dodge Daskam Bacon
Yet my heart loves December's smile
As much as July's golden beam;
Then let us sit and watch the while
The blue ice curdling on the stream.
~Emily Jane Brontë
Will love be true as December frost, or fickle and fall like the rose in June?
~Clement Scott
As we struggle with shopping lists and invitations, compounded by December's bad weather, it is good to be reminded that there are people in our lives who are worth this aggravation, and people to whom we are worth the same.
~Donald E. Westlake
Find more cute love quotes on this page of snow quotes.
December birthday quote
If cold December gave you birth,
The month of snow and ice and mirth,
Place on your hand a Turquoise blue,
Success will bless whate'er you do.
~Unknown
Quotes about December
December's wintery breath is already clouding the pond,
frosting the pane, obscuring summer's memory.
~John Geddes
I heard a bird sing
In the dark of December
A magical thing
And sweet to remember.
~Oliver Herford
God gave us our memories so that we might have roses in December.
~J. M. Barrie
In cold December fragrant chaplets blow,
And heavy harvests nod beneath the snow.
Alexander Pope
Their meetings made December June,
Their every parting was to die.
~Alfred, Lord Tennyson
I remember, I remember
How my childhood fleeted by,
The mirth of its December,
And the warmth of its July.
~Winthrop Mackworth Praed
December: a month of lights, snow and feasts,
Time to make amends and tie loose ends,
Finish off what you started
And hope your wishes come true.
~Anonymous
Winter is coming! Check out these winter quotes.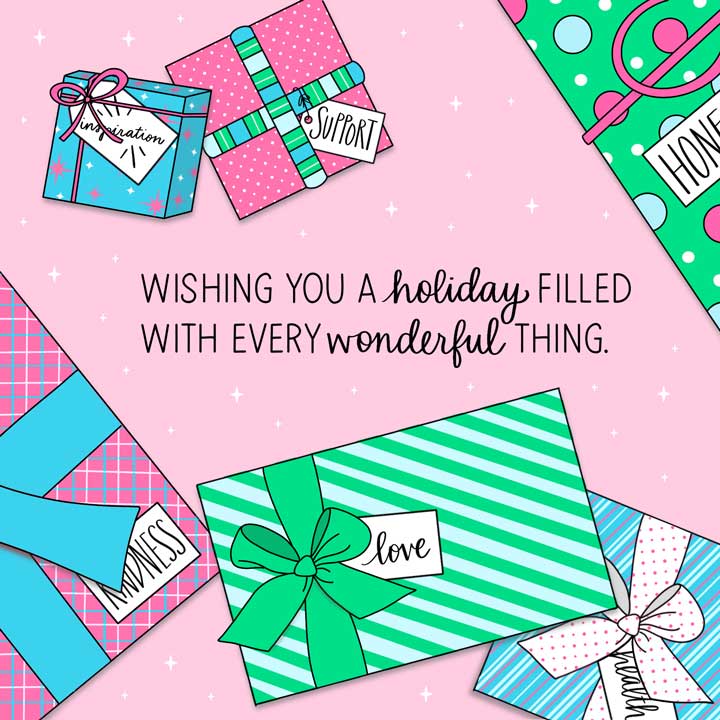 May and October, the best-smelling months? I'll make a case for December: evergreen, frost, wood smoke, cinnamon.
~Lisa Kleypas, Love in the Afternoon
God gave us memory so that we might have roses in December.
~James M. Barrie
December drops no weak, relenting tear,
By our fond Summer sympathies ensnared,
Nor from the perfect circle of the year
Can even Winter's crystal gems be spared.
~Christopher Pearse Cranch
Cold in the earth and fifteen wild Decembers,
From those brown hills, have melted into spring.
~Emily Brontë
I wander forth this chill December dawn:
John Frost and all his elves are out, I see,
As busy as the elfin world can be,
Clothing a world asleep with fleecy lawn.
~Robert Buchanan (1841–1901), "Snow"
No matter what my fortune may be, or where I may roam,
In December, I'll be going home.
~Floyd Huddleston
Every December, I host a tree-trimming party. I serve chili with cornbread and lots of good wine. It's a wonderful party, and it shows how much adults like to play.
~Maya Angelou
Conclusion
I hope you enjoyed my December quotes collection! Pick a few to make picture quotes.
If you're a business person, you'll want to check my December marketing ideas, and maybe the Christmas marketing ideas too.
Creators and other DIYers will love this page of Christmas slogans, which are short saying perfect for cards, T shirts, and more.
And when you need quotes for every season and reason, be sure to visit my list of the best quote sites!
Enjoy, and Happy December!