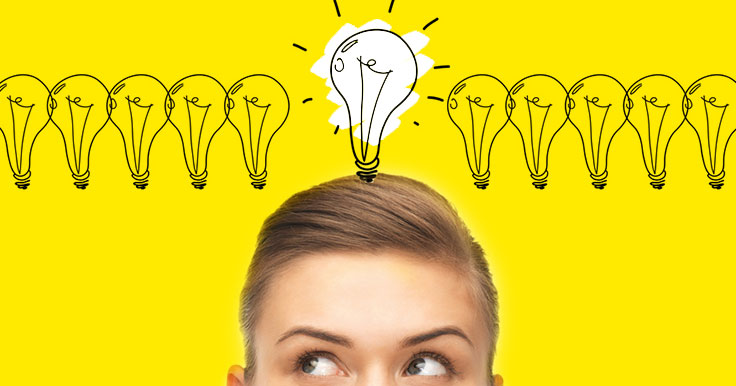 Wondering what to post on social media today?
Tomorrow? How about next week?
You have a million things on your business to-do list. Sitting around thinking of social media post ideas should not be one of them.
Yet you know you could be driving leads to your business if you just knew what to post!
No worries! 🙂 I'm Louise, content creation junkie, and I have ideas to spare.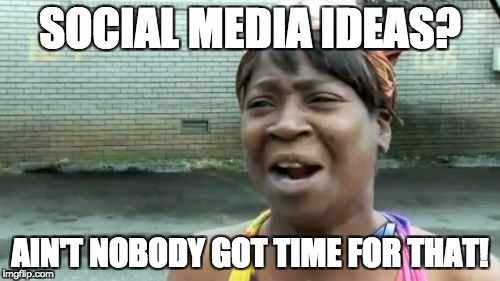 I created the Social Media Content Planner to provide you with continuous ideas that spur engagement with your audience. There are over 200 ideas every month!
It also comes with a 13-page instructional PDF that explains how to plan your social media by plotting your promotions first, then working engaging posts around them.
The Planner itself includes numerous monthly and weekly themes you can use to plan posts and promotions, plus daily holidays, and one item called "today's idea" each day. The "today's idea" changes quarterly (there are about 90 different ones), and the daily holidays are different every day. There are usually 3 to 8 holidays every day. So lots of things to choose from 🙂
You'll get at least 3 post ideas spelled out each day, for the days that you don't have a blog post or product to promote.
Example for January 1:
New Year's Day: Wish a Happy New Year! Ask followers about resolutions.
National Hangover Day: Health and wellness pros, share your advice today!
Polar Bear Swim Day

 

Z Day

 

Bloody Mary Day

 

Copyright Law Day
200th anniversary of Mary Shelley's Frankenstein

 

Full Moon
Today's Idea: Ask followers to fill in the blanks. Set the topic for specifics. Ex. "My biggest pet peeve when it comes to . . . . . . . . . is . . . . . . . . . ."
Monday hashtag #MotivationMonday OR #. . . . . . . . . .
These ideas are designed to draw attention and get comments. Choose the ones that will resonate with your audience! I haven't gone into detail with all of them, but if one fits your niche and piques your interest, you can look it up online to learn more.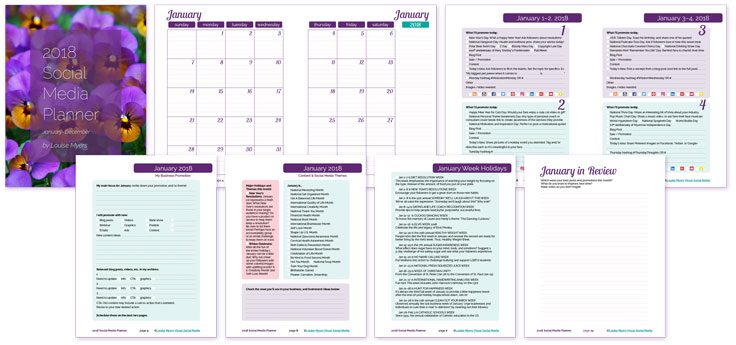 See image above for a preview of what's in the Planner! 35% larger image is in the section, "What's Inside Your Social Media Planner?," beneath the testimonials on the sales page.
Right-click here to download a one-page sample! Each month has about 22 pages – total of 264 pages in the 12-month Planner. Plus instructions!
New this year: special anniversaries (like the 200th of Frankenstein,  shown above) and birth dates of celebrities, political figures, famous artists and scientists, etc. I've packed in at least 20% more ideas than 2017!
Plus, I've added a page of week-long events for each month. So many ideas to plan your promotions and social media conversations around!
It's Black Friday and the Planner is NOW READY AND ON SALE!
• • • Click here to SAVE NOW on the Full Year Planner! • • •
Buy the full year at a discount – or, get each monthly issue on a convenient subscription.
Also new for 2018: monthly subscription. The most popular option is to get each issue a full month in advance. This means if you sign up on any day in the month of January (for example), you can instantly download the February issue and the instructions. On the first of February, you can download the March issue. You will be billed every 30 days until you cancel, which you can easily do in your member dashboard.
For the super-planners in my audience, I also offer a 2-months-in-advance subscription. Again using the example of signing up on any day in the month of January, you'd have instant access to March. On the first of February, you can download the April issue.
If you need to get started right away planning whatever month we are currently in, you can buy the current month as a standalone issue (instructions included). This is not a subscription, so if you like what you see, be sure to subscribe to get the following month on an ongoing subscription.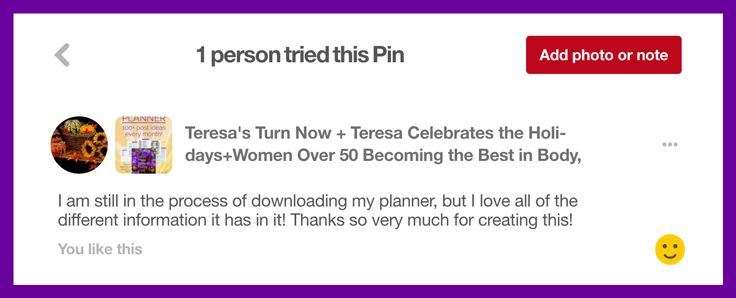 To sample what's included in the instructions, check out this blog post on how to use weird holidays for marketing.
This year, I purchased the "special events bible," Chase's Calendar of Events 2018, to assist in creating an accurate Planner. I've done my best to verify any event that I found online. Trust me, there are tons of mistakes and inconsistencies online! I used the best sources available.
You can purchase that book yourself – but it's got loads of ideas that would flop for a social media business account. It's also $89 – but feel free to check it out here. (affiliate disclosure)
Note: The ideas in the Planner work best for Facebook, Twitter, and Instagram. If you don't use one of those platforms, it won't be very helpful for you.
To see if my Planner should be yours too, check out the Social Media Content Planner here.
Buy today, and always know what to post on social media!