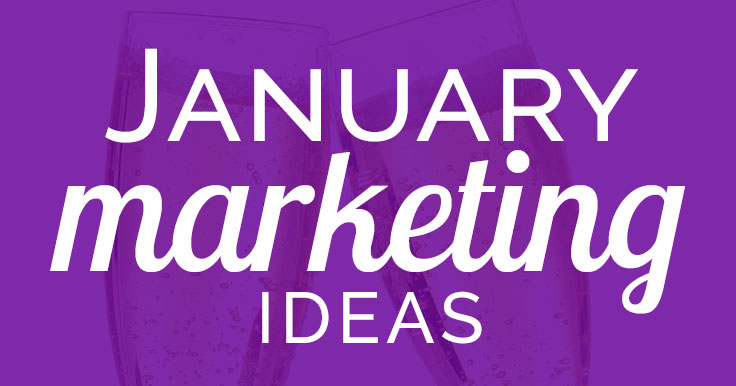 Need January marketing ideas?
January kicks off a new year and offers a fresh start. Many people will make a New Year's resolution – but less than 10% will achieve their resolution.
Even though many fail, people who explicitly make resolutions are 10 times more likely to attain their goals than people who don't explicitly make resolutions.
Is there a resolution that's common to your audience? How can you help them make and/or keep it?
It's a great opportunity to promote your business, and how you help make lives better.
If resolutions don't resonate with your business, there are lots more ideas to choose from! I've even got them in a super-simple to follow format, which you'll hear more about further down.
Pin or tweet, then read on!