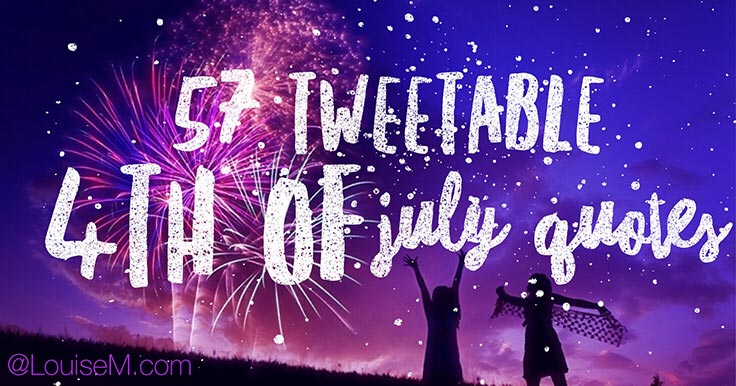 Need Independence Day Quotes?
Here are 57 at just the right length to tweet!
Celebrate freedom by scheduling a few of these 4th of July quotes.
Most are perfectly suitable as Memorial Day quotes, Labor Day quotes, Flag Day quotes, or any old patriotic quotes!
And they're not all patriotic – some are just good freedom quotes. Enjoy!
Social media content includes short, tweetable quotes, and visual content – here in the form of picture quotes!
I love to make it, and share it with you, my readers. So if you don't have time or talent to make your own quote graphics, you may share mine – as long as you link back to this post.
If you hover each image, you'll see bright green buttons in the center for sharing to Facebook, Twitter, or Pinterest. Your share will automatically link back to this post.
Don't download or edit the quote images I've created.
You may copy the text quotes and paste them into Twitter,* or use them to make your own picture quotes.*
You can also right click here to download a PDF of the quotes!* No email opt-in required.
*Disclaimer: User assumes all risk for their use of these quotes. If you have any questions about the suitability of these quotes for your social media, your products, or anything else, please consult an attorney and/or your marketing professional. I'm not an attorney and can't advise you.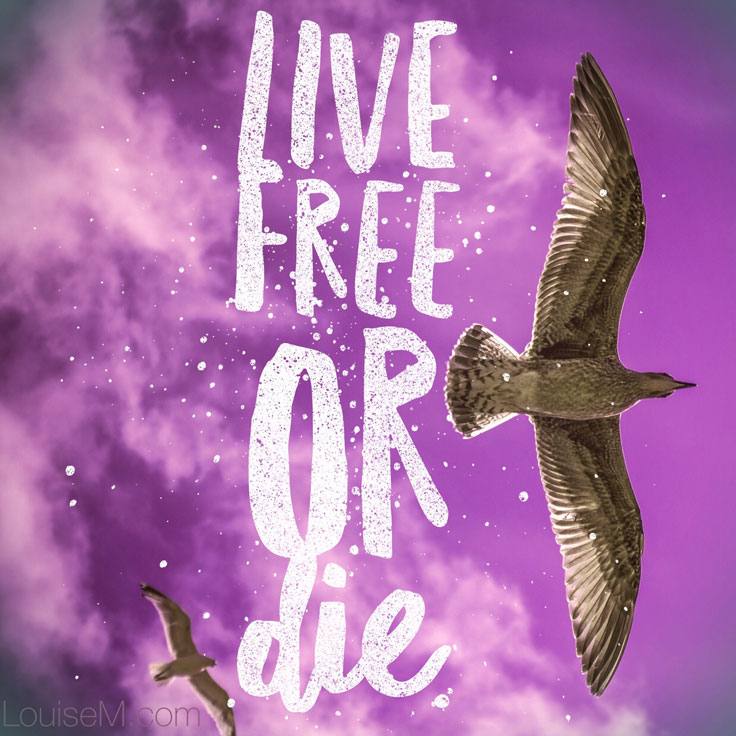 57 Tweetable Independence Day Quotes
Those who expect to reap the blessings of freedom must undergo the fatigue of supporting it. ~Thomas Paine
He that would make his own liberty secure, must guard even his enemy from opposition. ~Thomas Paine
This nation will remain the land of the free only so long as it is the home of the brave. ~Elmer Davis
The American Revolution was a beginning, not a consummation. ~Woodrow Wilson
Liberty is always dangerous, but it is the safest thing we have. ~Harry Emerson Fosdick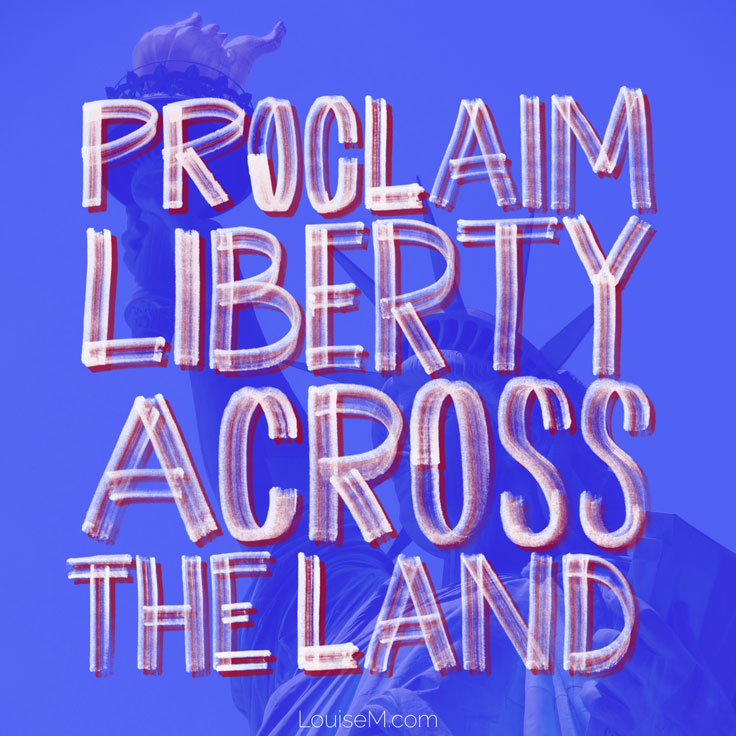 Let freedom never perish in your hands. ~Joseph Addison
Freedom has its life in the hearts, the actions, the spirit of men, and so it must be daily earned and refreshed. ~DDE
In the truest sense, freedom cannot be bestowed; it must be achieved. ~FDR
Freedom's natal day is here. Fire the guns and shout for freedom, See the flag above unfurled! ~Florence A. Jones
Hail the stars and stripes forever, Dearest flag in all the world. ~Florence A. Jones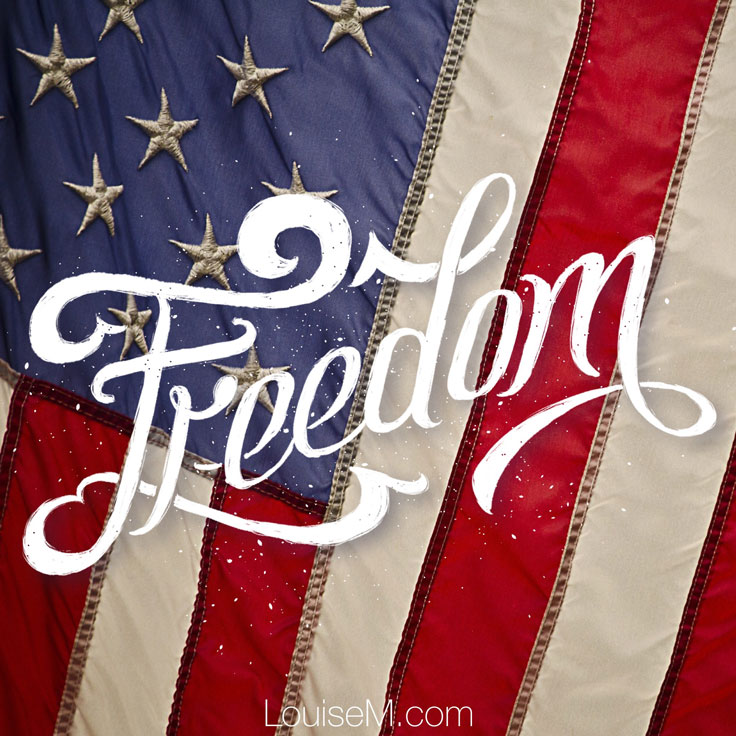 This, then, is the state of the union: free and restless, growing and full of hope. ~LBJ
For what avail the plough or sail, or land or life, if freedom fail? ~Ralph Waldo Emerson
Freedom is nothing but a chance to be better. ~Albert Camus
It is easy to take liberty for granted, when you have never had it taken from you. ~Unknown
Liberty is the breath of life to nations. ~George Bernard Shaw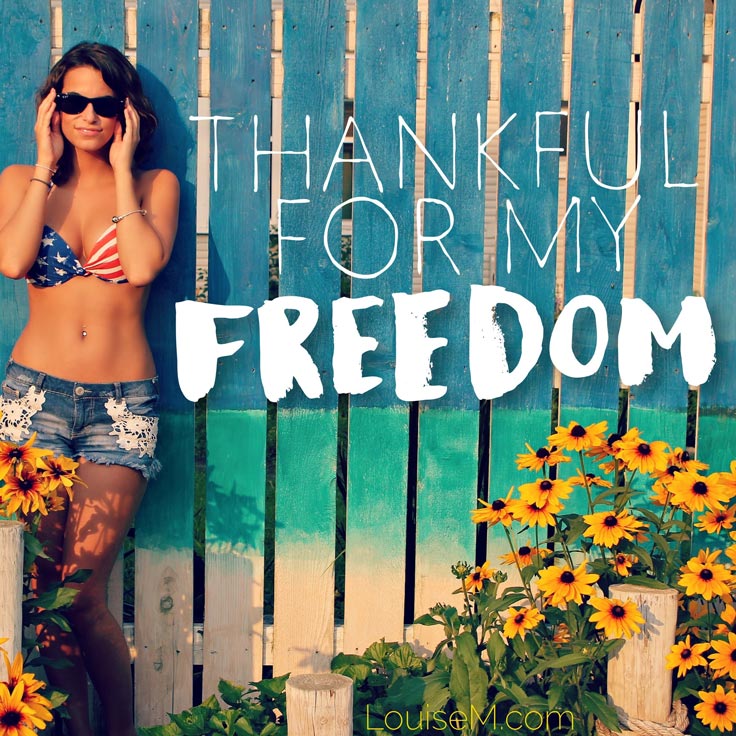 May the sun in his course visit no land more free, more happy, more lovely, than this our own country! ~Daniel Webster
Men first crossed the Atlantic not to find soil for their ploughs but to secure liberty for their souls. ~Robert J. McCracken
If our country is worth dying for in time of war, it is truly worth living for in time of peace. ~Hamilton Fish
I prefer liberty with danger to peace with slavery. ~Rousseau
I love my freedom. I love my America. ~Jessi Lane Adams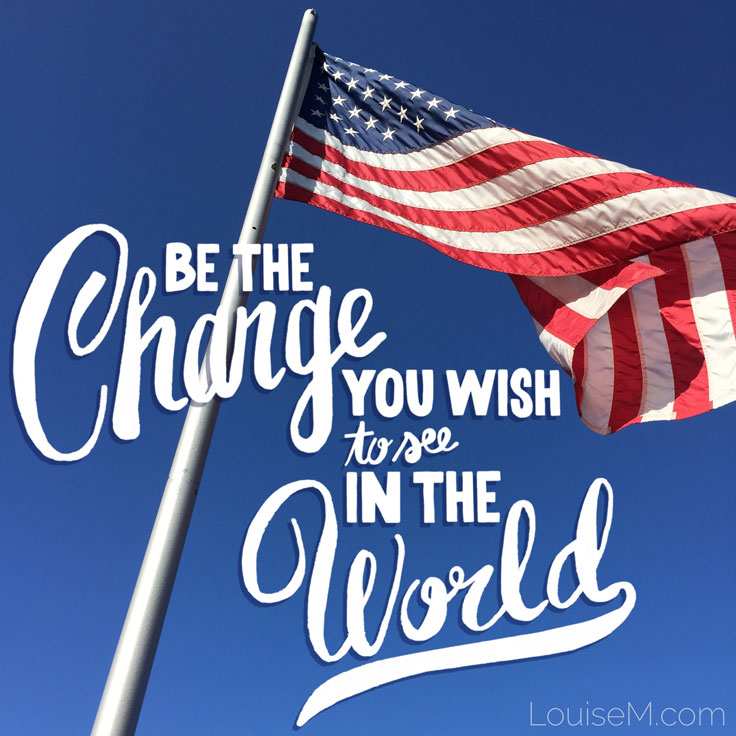 Without freedom, no one really has a name. ~Milton Acorda
Where liberty dwells, there is my country. ~Benjamin Franklin
All we have of freedom, all we use or know, This our fathers bought for us long and long ago. ~Kipling
Liberty means responsibility. That is why most men dread it. ~George Bernard Shaw
I wish that every human life might be pure transparent freedom. ~Simone de Beauvoir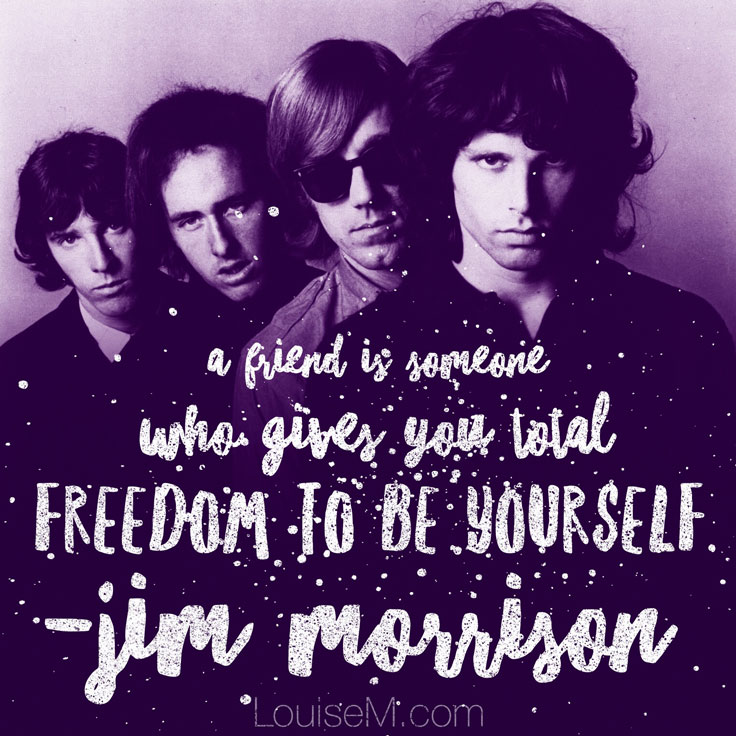 A friend is someone who gives you total freedom to be yourself. ~Jim Morrison
And I'm proud to be an American, where at least I know I'm free. ~Lee Greenwood
Then join hand in hand, brave Americans all! By uniting we stand, by dividing we fall. ~John Dickinson
We must be free not because we claim freedom, but because we practice it. ~William Faulkner
How little do my countrymen know what precious blessings they are in possession of! ~Thomas Jefferson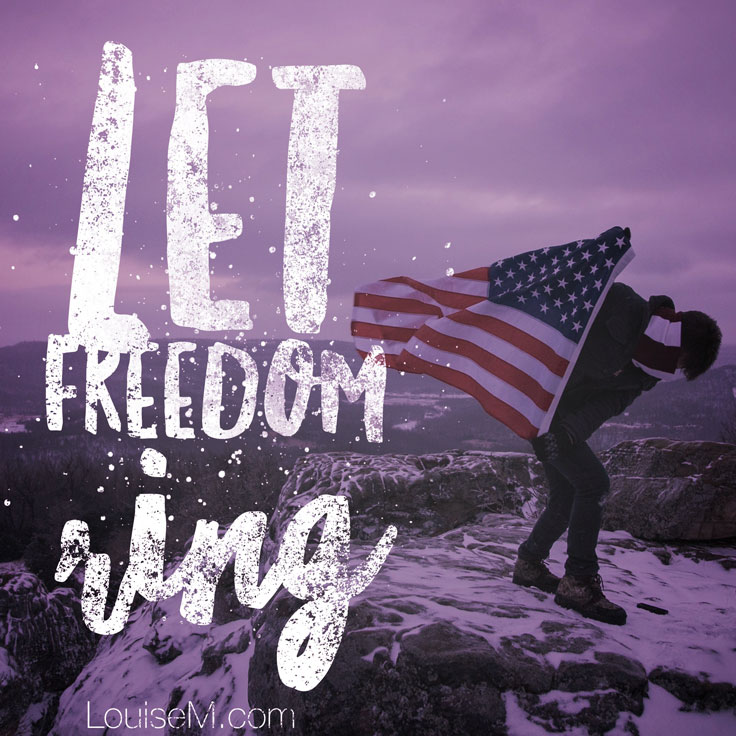 We fail to realize our good fortune in living in a country where happiness is more than a lack of tragedy. ~Paul Sweeney
From every mountain side, Let Freedom ring. ~Samuel F. Smith
Those who deny freedom to others deserve it not for themselves. ~Abraham Lincoln
Freedom is the oxygen of the soul. ~Moshe Dayan
It is sweet to serve one's country by deeds, and it is not absurd to serve her by words. ~Sallust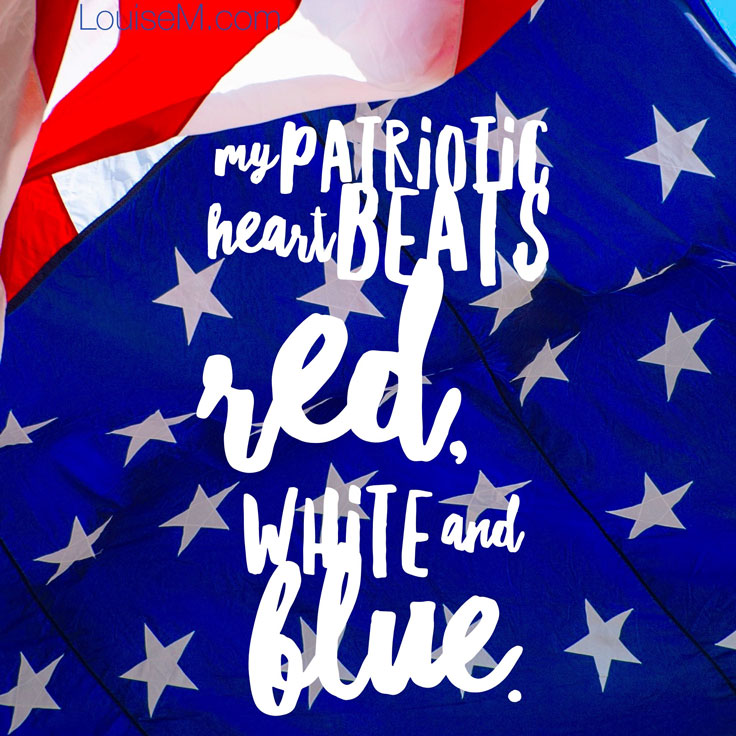 My patriotic heart beats red, white, and blue. ~Unknown
Freedom is not enough. ~Lyndon B. Johnson
Freedom is never free. ~Unknown
Freedom is never more than one generation away from extinction. ~Ronald Reagan
We hold these truths to be self-evident: that all men are created equal… ~Thomas Jefferson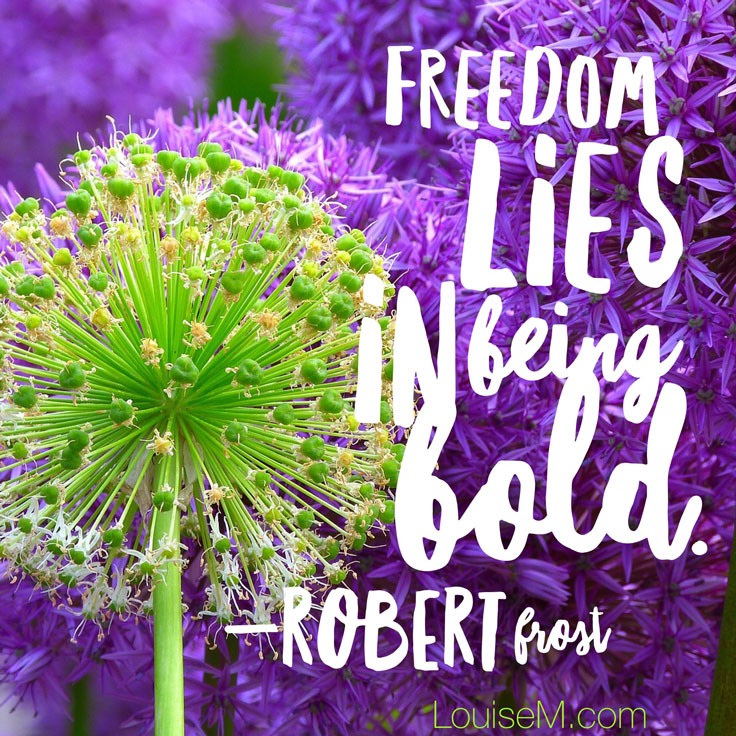 Freedom lies in being bold. ~Robert Frost
I do not agree with what you have to say, but I'll defend to the death your right to say it. ~Voltaire
Better to die fighting for freedom then be a prisoner all the days of your life. ~Bob Marley
Liberties aren't given, they are taken. ~Aldous Huxley
The advancement and diffusion of knowledge is the only guardian of true liberty. ~James Madison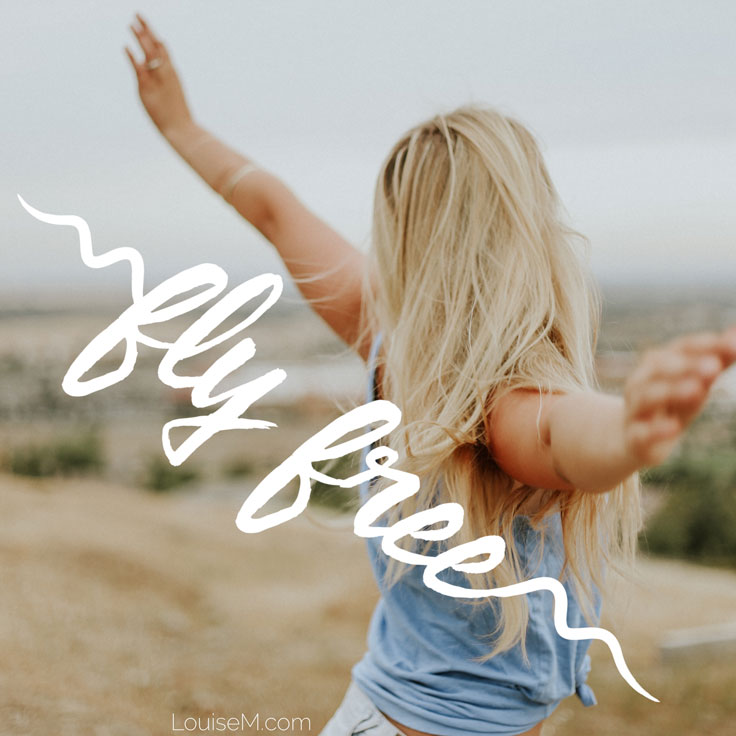 The United States is the only country with a known birthday. ~James G. Blaine
Freedom is never voluntarily given by the oppressor; it must be demanded by the oppressed. ~MLK
Humanity has won its battle. Liberty now has a country. ~Marquis de Lafayette
It does not take a majority to prevail, but rather an irate, tireless minority. ~Samuel Adams
We hold our heads high, despite the price we have paid, because freedom is priceless. ~Lech Walesa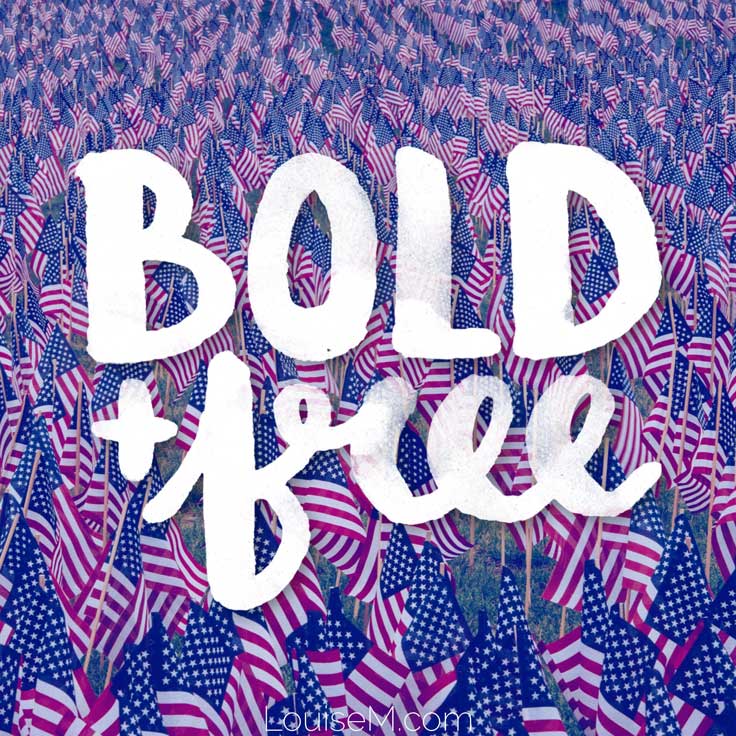 Live free or die: Death is not the worst of evils. ~General John Stark
If liberty means anything at all, it means the right to tell people what they do not want to hear. ~Orwell
My definition of a free society is a society where it is safe to be unpopular. ~Adlai Stevenson
When the people fear the government there is tyranny, when the government fears the people there is liberty. ~John Basil Barnhill
Whoever would overthrow the liberty of a nation must begin by subduing the freeness of speech. ~Ben Franklin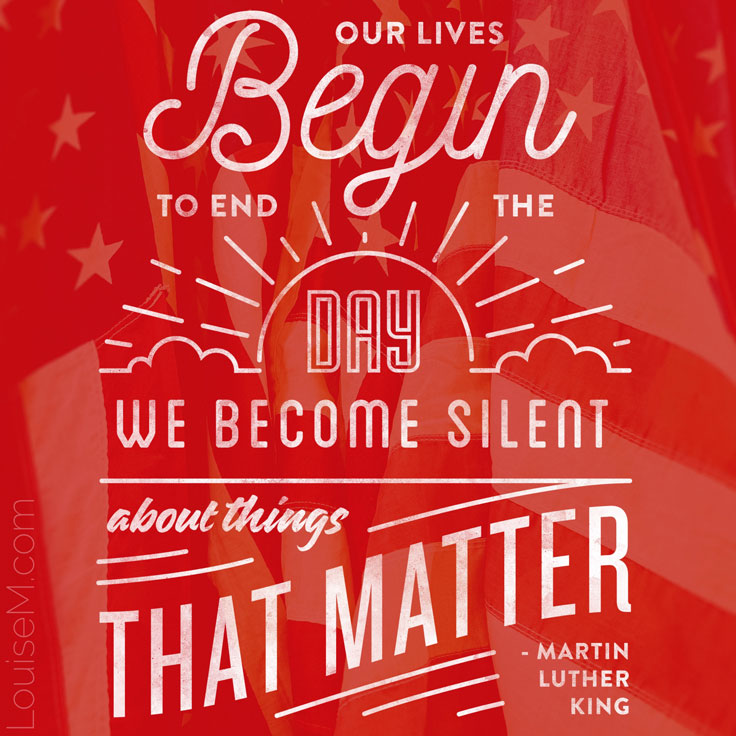 The urge to save humanity is almost always a false face for the urge to rule it. ~H.L. Mencken
Man is not free unless government is limited. ~Ronald Reagan
• • • Click here to purchase pre-made inspirational picture quotes! • • •
Back to You
I've provided brief notes under each image as to whether I've made them in WordSwag or Over (links to iOS apps). For Over images, I've noted each type artist's Instagram handle if you want to follow them there.
If you'd like to share these images and others like them on Instagram, please follow me there and repost what you like, being sure to tag me. Don't download images off this, or any, blog. It's copyright infringement.
If you enjoyed this collection, please share with your friends or followers!
And I'd love to know what resonated with you. Which is your favorite freedom quote or Independence Day quote?