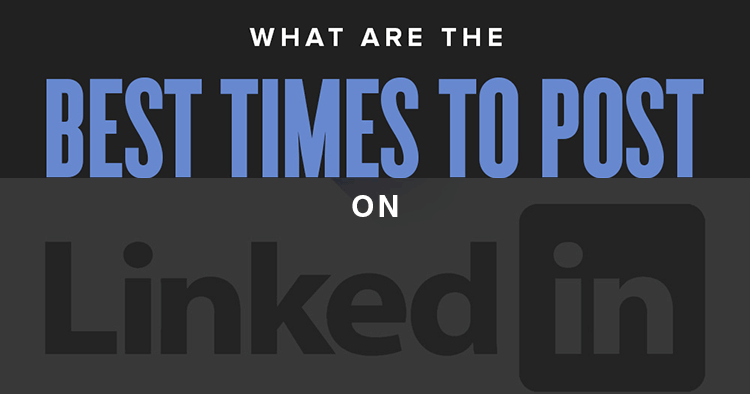 Wondering the best time to post on LinkedIn?
Since LinkedIn is a business network, users are most active during business hours.
Monday and Friday are the worst times, however, with Tuesday through Thursday being best.
AddThis says engagement peaks between 10 and 11am Tuesdays. Fannit suggests 7 to 8am and 5 to 6pm. All sound like good times to test with your audience!
The original infographic from QuickSprout includes 6 social platforms. I cut it into 6 separate sections since, at 16,500 pixels tall, it was extremely tall!
The separate posts are:
Best time to post on LinkedIn (this one)
The Google+ post contains all the data references.
I typically post to LinkedIn on weekdays just before 9am Pacific time. I figure I get West coasters just before work starts, and East coasters at lunch.
What have you found to be your best time to post on LinkedIn? Share in a comment!