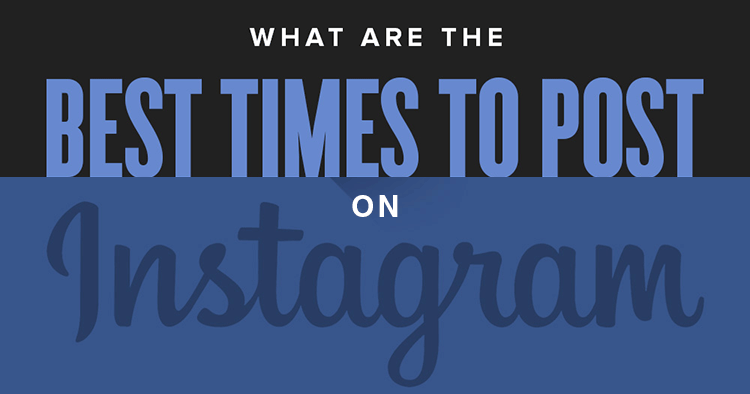 Wondering the best time to post on Instagram?
Instagram usage stays pretty consistent throughout the week. But unlike Twitter and LinkedIn, engagement with business posts is much higher during off-work hours.
These tips come to us via QuickSprout. The original infographic includes 6 social platforms. I cut it into 6 separate sections, since it was enormously tall.
The six posts are:
Best time to post on Instagram (this one)
The Google+ post contains all the data references.

I've often heard suggested times to post on Instagram as 7am and 7pm Eastern. Note: If you have a global, English-speaking audience, it's likely the majority of them reside in the heavily-populated Eastern time zone.
You can find how your own Instagram posts are doing on Iconosquare. It's free, and I recommend you check it out! Below you can see when I post on Instagram by the dark circles. The light grey ones show when my community has been interacting. The biggest light grey rounds are Iconoquare's suggested times for me to post.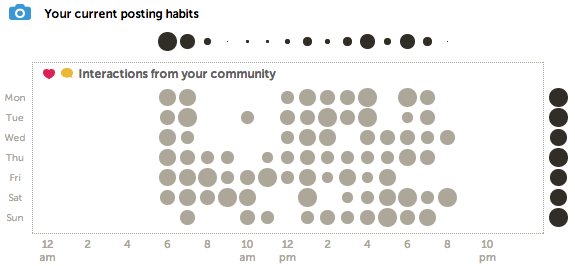 Share in a comment if you know your own best time to post on Instagram!