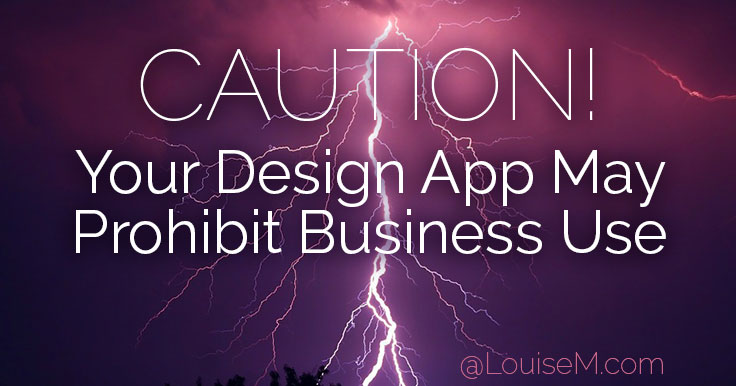 Using graphic design apps to create visual content for your business?
Mobile apps provide a great way to make fast and easy images.
But not so fast, Sparky…
Sorry to be the bearer of bad news, but some of those apps prohibit commercial use of images created with them.
And not only that (caveat emptor), this may be a change from what they've said before, and kept well-hidden.