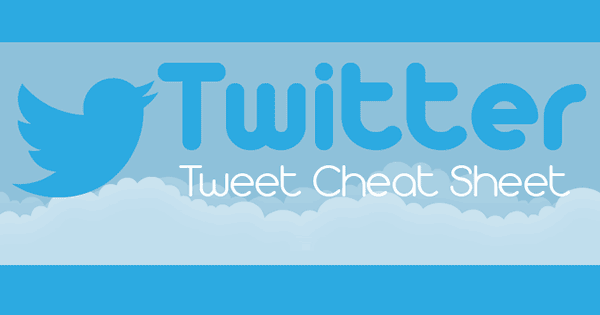 Want to know when and how to tweet?
Check the stats on this Twitter Cheat Sheet!
Some surprising Twitter stats:
Twitter engagement for brands is 17 percent higher on weekends, yet only 19 percent of brands' tweets are sent on Saturday and Sunday.
92 percent of engagement with a brand's tweets are link clicks.
Engagement rates are highest for brands that tweet once a day.
Tweets with images get double the engagement of tweets without images.
Asking for retweets gets you 12 times more retweets than not asking, yet less than 1% of brands use this strategy.
Are you taking advantage of tweeting images? Pick up my Twitter images ebook for some terrific tips!
Check out the infographic from Linchpin SEO and let me know in the comments: which stat on the Twitter Cheat Sheet surprises you most?