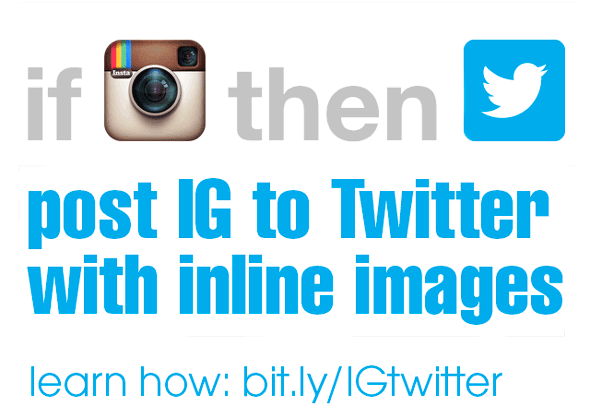 Posting from Instagram to Twitter?
Perhaps you've noticed that your picture doesn't show in the tweet stream.
Instagram would rather your tweeps click through to the Instagram website – bringing them traffic.
Your tweeps, however, are more likely to see and retweet Twitter images that are shown right in the feed. Fortunately, there's a better way to post Twitter images from IG. Here's how!
How to Post from Instagram to Twitter & Get An Inline Image
Once Instagram was purchased by Facebook, they removed support for Twitter cards, so images shared to Twitter via IG no longer automatically post to the Media Gallery on Twitter, nor do they show in the Twitter stream. CEO Kevin Systom said this was done to drive traffic to Instagram.com.
Here's a better way to connect IG to Twitter. If This Then That, or IFTTT, is a service that allows you to connect any two web services and automate actions through the social web by creating "recipes."
That might sound complicated, but IFTTT user "djbentley" came up with a "recipe" to fix this issue, and all you need to do is set it up on your own IFTTT account!
If you don't already have an IFTTT account, you'll have to set one up.
Now log into IFTTT.
Go to "Channels" and add your IG and Twitter accts
Add DJ's recipe. Over 6,000 people have used it, so it must be good! (I'm one).
Edit the tag if you want. I used tw – it's nice and short!
Now, when posting an Instagram photo, include your chosen tag, and your image will post to Twitter as a native image with a card that will be seen big and bold in the tweet stream.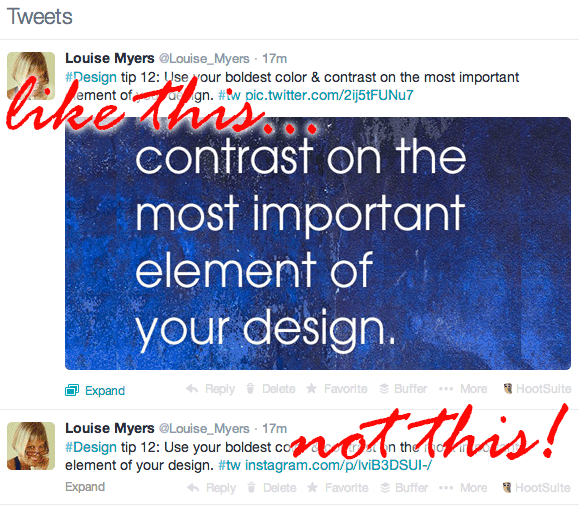 Remember to keep the caption short for the sake of Twitter. Twitter images include a link in the tweet, which adds 23 characters. Figure on 100 characters max for the caption you type on Instagram.
I love this shortcut and use it twice daily! What do you think of the Instagram to Twitter hack?