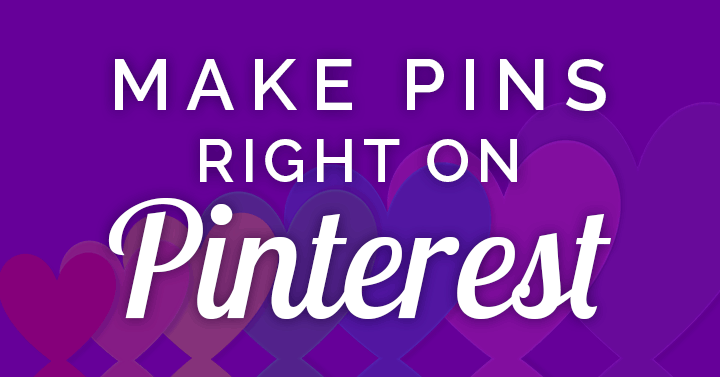 Wondering how to make Pinterest Pins?
Baffled by all the design tools available?
If you're stuck at how to choose a design tool, or how to use PicMonkey or Canva –
You're out of excuses!
Be stuck no longer, because now you can make Pinterest Pins right on the Pinterest website!