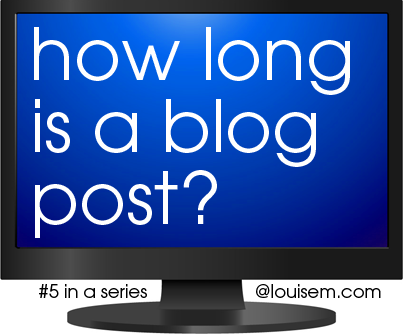 Ever wonder, How long is a blog post?
It's a common question. I used to wonder… but no more.
Someone, somewhere, started a myth that a blog post needs to be a certain number of words to get Google love. I've heard 300 words. Let's quash that myth right now…
How Long is a Blog Post?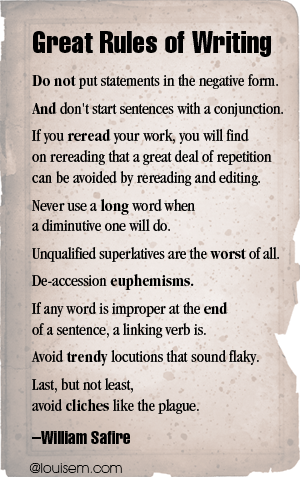 A blog post should be exactly the number of words needed to get your points across – clearly and succinctly.
Under NO circumstances should you pad your posts with extra words. Your blog's priority should be giving your readers the best experience – so give them what they need, no more, no less.
Case in point – my most popular blog post, Best Facebook Photo Sizes, has 1,025 words. My second most popular post, Facebook Emoticons full list, had only 88 words (I added some in a recent update). That post has gotten hundreds of views a day – not bad for 88 words, huh? Note that there IS a great graphic on the page, and readers do stick around to interact with it – and believe me, Google takes note of that.
If your short posts can get your readers to try something out, comment, or share – OR subscribe and return for more – they're golden!
Pin and enjoy this great graphic of writing rules! –>
When writing, remember this quote:
"I try to leave out the parts that people skip." – Elmore Leonard
and do likewise!
How Long Are YOUR Blog posts?
Have these tips helped you reconsider how you write? Let me know in the comments! And I hope you'll no longer have to wonder, How long is a blog post?
Share and Enjoy