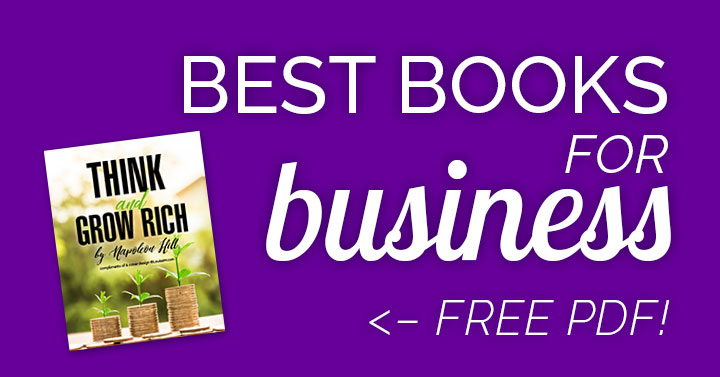 Looking for the best business books?
Want to boost your success savvy?
There are many ways to improve your business skills: books, courses, and coaches abound.
Courses can cost hundreds, and coaches thousands.
Books are a bargain at about $20 a pop!
I prefer to learn from books, as reading gives me time to ponder a thought, review it if needed, and really soak it in.
If you do too, let's look at some of the top books to build your business.
Plus an infographic that depicts why reading is so powerful! I've interspersed pieces of it throughout. The full graphic is at the bottom.
And to wrap up, towards the end of this article you can download Think and Grow Rich FREE! It's one of the top business books of all time.
I even made a beautiful cover for you. Enjoy!