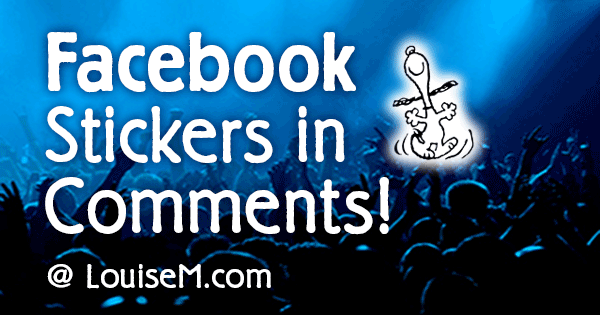 Love Facebook stickers?
Now you can use them in comments too! Facebook announced this update on Monday, October 13, for comments on personal timelines, groups, and events.
Stickers appeared for chat last year, first on mobile and then on desktop. Now you can comment with a sticker, too!
Proving once again that visual content is taking over the world 😉
Bob Baldwin, the engineer on this project, said that "stickers will allow people to reply to a variety of posts in a more fun way than words alone."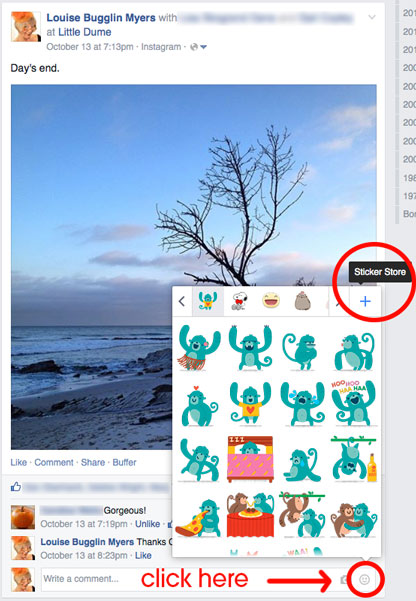 As we know, sometimes the meaning behind a text comment can be misunderstood. Maybe a sticker can help diffuse a flame war by expressing that the commenter was just being silly instead of mean-spirited.
To post a sticker comment, click the smiley face in the comment box. This will bring up your available sticker collections.
You can also "shop" for new collections in the sticker store! I believe they're all free. I counted 90 sets! That's a lot of stickers you can use to express just about anything – wordlessly!
What do you think – will this be fun, or do you fear abuse? Are Facebook stickers in comments a good thing?