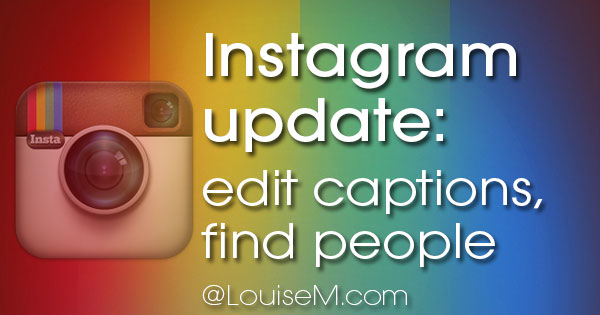 Instagram update!
The most requested feature has been added: ability to edit the caption after posting a photo.
There's also a neat new way to discover accounts you might like to follow.
Additionally, there's predictive typing in Search. Just start typing a few letters, and Instagram is already searching for users or hashtags you might be looking for. I noticed this feature a few days ago, though I don't have the other two yet. Let's take a look at them:
Edit Captions on Instagram Posts
You'll find a new "Edit" option in the menu beneath your image. Access the menu by tapping the 3 dots at lower right of your post. Then tap the word Edit to edit your caption.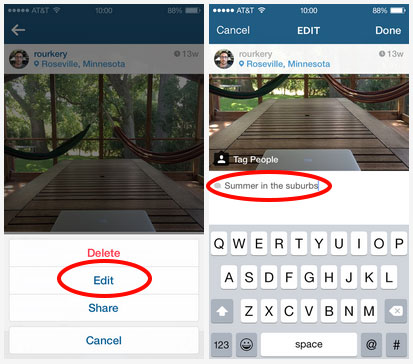 Find New People to Follow
Finding people on Instagram, even if you knew who you were looking for, has been frustrating. Now Instagram says:
In this update, we're continuing to improve the Explore page on Instagram by making it faster to find people you want to follow. …the Explore icon at the bottom of your screen has changed to a magnifying glass. When you open Explore, you'll now see two tabs: Photos and People. The Photos tab has not changed. It contains the same scrolling grid of photos and videos you already know. The new People tab highlights interesting accounts for you to discover. source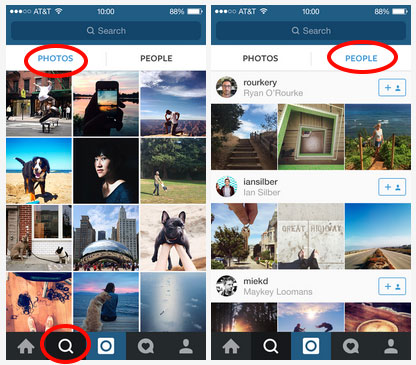 You may need to update your app to see these changes. Both iOS and Android apps were updated with these new features on November 10, 2014.
What do you think of this Instagram update? Tell me in a comment!