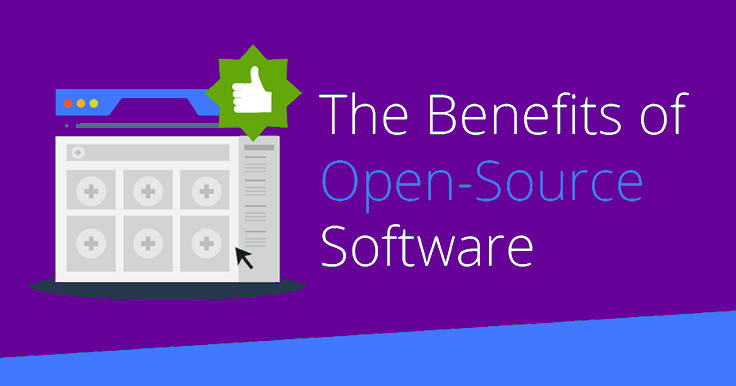 Starting a business blog?
Wondering how to pick the best CMS (Content Management System) for it?
One of the top ways for your business to drive traffic to your website is through an engaging and optimized blog.
Now, the term blogging has a completely different definition than it did many years ago. Blogs are no longer just personal journals written by an individual! Blogs are now complex publishing assets that drive real engagement and community.
If your business wants to create a long-term, scalable strategy for generating web traffic, blogging is a good place to start.
If your small business is already investing into channels like direct marketing or PPC, you don't need to abandon those entirely. In fact, you can build a cohesive marketing strategy that integrates all marketing channels (online and offline) and funnels everything back to your website. The end goal should always be to drive the most eyes to your website as you can.
Blogging as a business is a great way to increase the number of searches your site appears for, which means it has inherent SEO value. In fact, businesses that have a blog generate 434% more indexed pages in search engines like Google and Bing. The more pages you have indexed, the more likely your site is to show up when someone searches for a relevant term.
Deciding to start a business blog is easy. Executing it is where the trouble comes in. Before you ever launch a blog, you need to decide on a content management system (CMS) which will make your life easier as you start publishing content.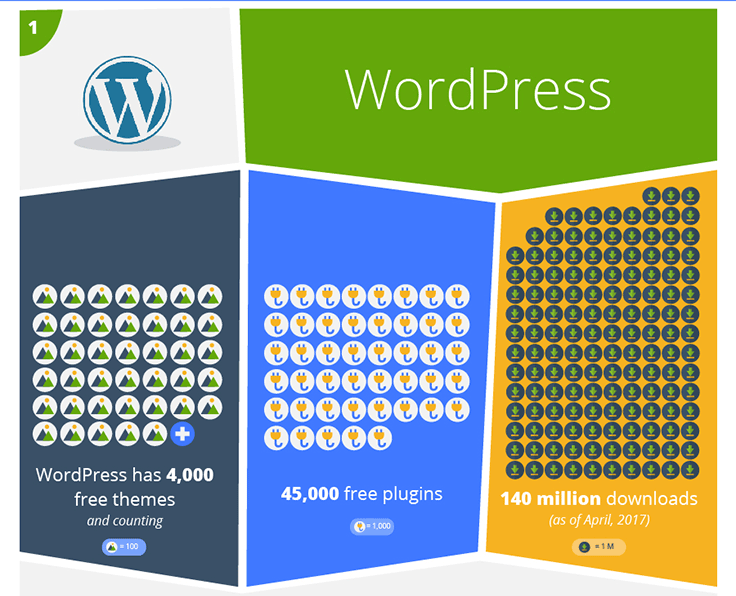 WordPress for Your Business Blog
WordPress is hands down one of the best CMS options for your business blog. The benefits of WordPress as a platform have been discussed at length in many other blogs, but we'll try to boil it down to a few key benefits.
First, WordPress is widely considered the best content management system available because of its ease. It's touted as one of the simplest CMS platforms to install, setup, and manage.  Many hosting providers even have a one-click WordPress install option with a step-by-step setup wizard.
WordPress isn't just easy to set up and run, it's also equipped with some of the most elegant and functional website themes on the internet. Even more enticing is the fact that many of the WordPress themes are free.
If you want your business blog to stand out, you can easily find developers to customize a theme specifically for your needs. In fact, popular sites like TechCrunch, The New Yorker, and Bloomberg are all custom themes built on a WordPress interface.
Finally, WordPress is an excellent option for your business's blog because of the many plugins and applications that have been designed and are openly available on the WordPress marketplace. There are currently more than 45,000 free plugins for WordPress.
Plugins are developed applications that accomplish a function for your website. There are plugins to increase the speed of your website, and there are plugins so that you can add popups and contact forms to your blog. If you have an idea for your website, there is likely a plugin to accomplish it, or one could be developed to fulfill your need.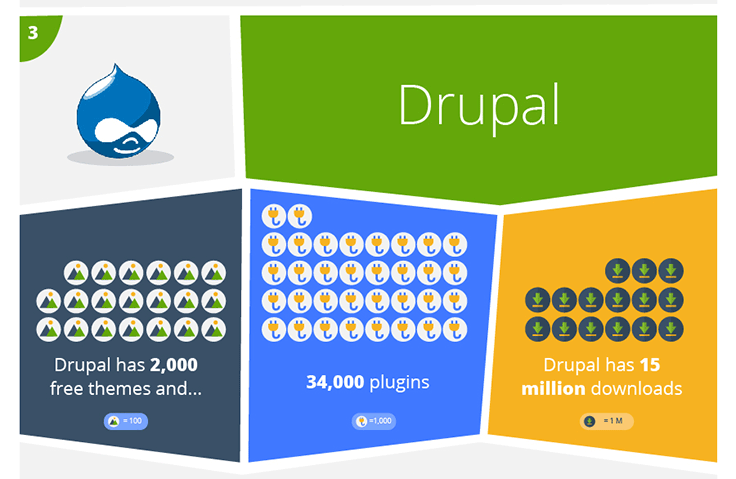 Drupal for Your Business Blog
If you're looking for a free CMS platform and aren't sure about WordPress, then your next best option might be Drupal. Many people compare Drupal to WordPress because of their similarities; both are free platforms, open source, have thousands of plugins, and communities of developers and support.
However, Drupal does have advantages that make it worth considering as a CMS for your business blog. Drupal offers much more complex solutions than WordPress.
Its functionality does require some moderate knowledge in development, but the results are far more advanced than what can be easily accomplished in WordPress. For instance, if your business blog needs an array of page templates and content types, then you would probably like Drupal better.
The biggest advantage to using Drupal for your blog is the security features that come with the CMS. While all CMS solutions have some security features, Drupal has one of the strongest. In fact, Drupal is the CMS of choice for the White House's website (whitehouse.gov) as well as many other government organizations.
So, if your blog needs unique functionality or a steel-curtain security layer, Drupal would probably be the CMS of choice.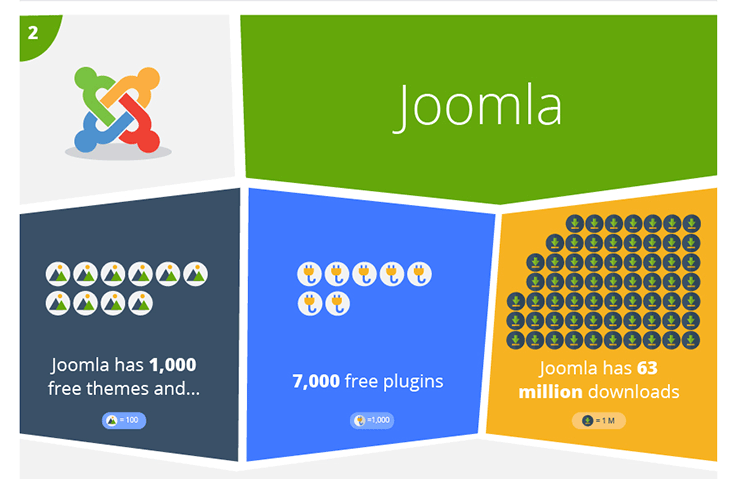 Joomla for Your Business Blog
WordPress and Drupal aren't what you're looking for, maybe Joomla will make more sense.
Joomla is considered a great content management system for small businesses because of its ease to develop and how customizable it is to your needs. In fact, Harvard University built their website on the Joomla platform.
Much like the other two mentioned above, Joomla is also open-source, meaning there are a lot of applications and templates readily available.  As found in the infographic below, Joomla has 1,000 free themes and 7,000 free plugins. While this isn't quite as much as WordPress or Drupal, it is still enough for most small businesses to operate their blog with.
Joomla also supports many of the main functions that you'll want on your blog. It has powerful SEO add-ons and other onsite optimization features. You can also upload different media formats and set up an RSS in minutes. Joomla, much like the others, makes it incredibly easy and fast to set up and run a blog. The choice is really up to you!
Which Is the Best CMS for Your Business?
Blogging is the new norm for businesses looking to get a leg up on their competition.
If you're able to develop a thriving community and get active traffic to your website on a consistent basis, you'll find it much easier to grow your brand and generate new business.
The CMS platforms above will help you get your blog where you want it to be, but the rest is up to you!
Check out the infographic below which outlines the benefits to using the open-source CMS platforms discussed in the article.
See if it helps you pick the best CMS for your business!