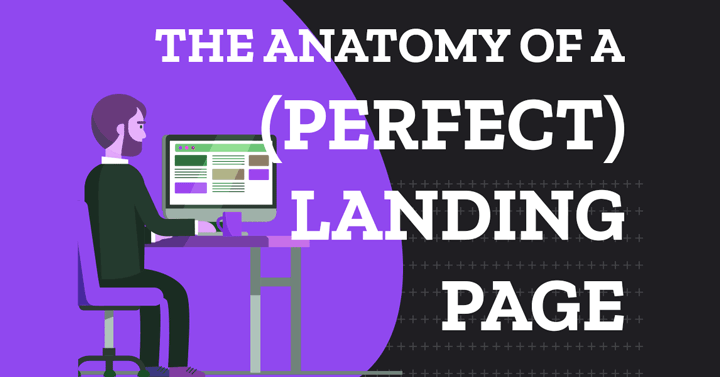 Want to garner more leads and improve your site's ROI?
Then creating a perfect landing page for your website is your best bet.
As a single web page built for a specific purpose, a landing page can be a huge revenue generator, especially for small businesses.
Why create a landing page?
A landing page is highly-focused and has a single-goal conversion tactic.
It can help you capture targeted leads, and increase the conversion of your PPC and email marketing campaigns.
Others benefits of a landing page include:
More Brand Awareness.
Improved Brand Credibility.
Higher Search Engine Ranking.
Increased Targeted Traffic.
If you want the maximum yield from your marketing campaigns, then a well-designed landing page is a must. (Read on below the graphic.)

How to create a perfect landing page
While it's simple to create a landing page, without some basic design elements the success rate of your landing page would be quiet low. So if you want to build a perfect landing page for your business, check the infographic for a step-by-step guide on how to create a successful landing page.
This ultimate guide highlights the 11 key design elements that are a must-have on all high-converting landing pages. Incorporating these elements will ensure that your landing page is well-optimized for users as well as for search engines. This, in turn, will help you achieve your desired goals: better leads and a high conversion.
Some of the essential landing page design elements are:
The right color scheme.
Clear and concise content that highlights the benefits at a glance.
Short and optimized lead capture form.
Powerful call-to-action button.
These are the basics elements of a well-designed landing page. More essentials are mentioned in the infographic.
Pin the perfect landing page infographic to your Business Marketing board!
For more details, here's the in-depth landing page guide from LeadForest, who contributed this post.