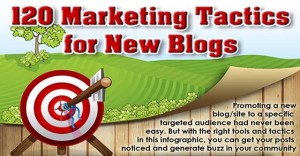 Looking for ways to promote your blog?
This infographic from Digital Philippines dishes up 120 of them!
From social media to content marketing, syndication to email marketing, and ads to analytics, it's all here! You're sure to find some valuable new ideas.
Here are some helpful posts on my blog that support the advice on the infographic:
Know someone who could use a few ways to promote a blog? Please share!
[pinit]