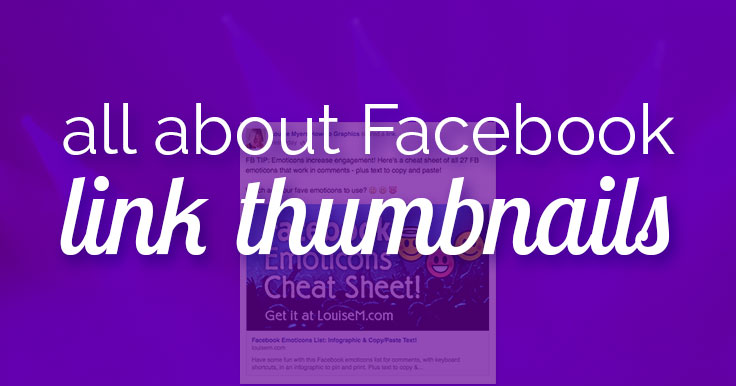 Are you getting LARGE Facebook Link Thumbnail images?
Or are you stuck with tiny postage-stamp sized link previews?
Facebook upped the minimum size required to get those lovely large links! (in 2014)
And, Facebook suggests Fan Pages post more traditional link shares, promising them better visibility in Fans' news feeds.
So, change the way you create blog images, AND share links on Facebook!
UPDATE: Facebook announced on June 28 2017, you will no longer be able to customize link metadata (i.e. headline, description, OR thumbnail image) in any link shares on Facebook. More info below the red and yellow image. ⬇️
This post was originally published in June 2014, and updated in February and July of 2017.
Continue Reading