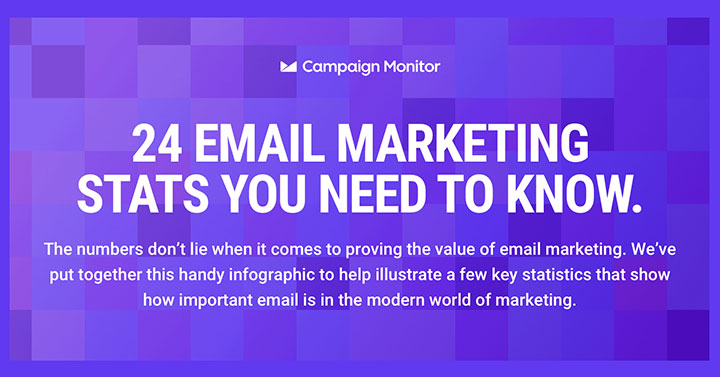 Know your email marketing statistics?
When it comes to reporting, email marketers need to know their numbers.
Perhaps you can probably rattle off open-rates, click-through rates, and ROI stats at the drop of a hat.
While it may be annoying to get asked over and over to report on results, justify costs, and show the value of your campaigns, it's also probably a bit fun. Why?

Because when email marketing is done correctly, it's the top way to get the highest ROI for your marketing dollars.
Recent studies show email marketing can yield a 4400% ROI and $44 for every $1 spent. As an email marketer, you get to brag year after year that email marketing is continually the most effective digital marketing strategy. It outranks SEO, PPC, social media, and content marketing by a long shot.
But, email marketing is more than a conversion machine. It also affects other important facets of your business.
It helps guide the customer journey, which everyone knows is a winning bet.
It promotes brand awareness in creative ways that customers adore.
It creates the personalized experiences your customers need from your brand.
Among the most important values of email marketing is the ability to engage with your customers in a highly relevant way. With the right email marketing platform:
You can leverage customer data to craft customized content for different subscriber groups.
You can send emails at the most convenient times for your target audience.
You can optimize your messages for both desktop and mobile viewing.
You can stay in tune with your customers' needs and deliver content they want.
But, since we're in the business of reporting numbers, rather than taking things at face value, here are 24 data-driven statistics that prove:
The power of personalization.
The true ROI of email marketing.
The effect of mobile email marketing.
The ease of automation.
And more!
Enjoy these email marketing statistics, and pin the infographic.