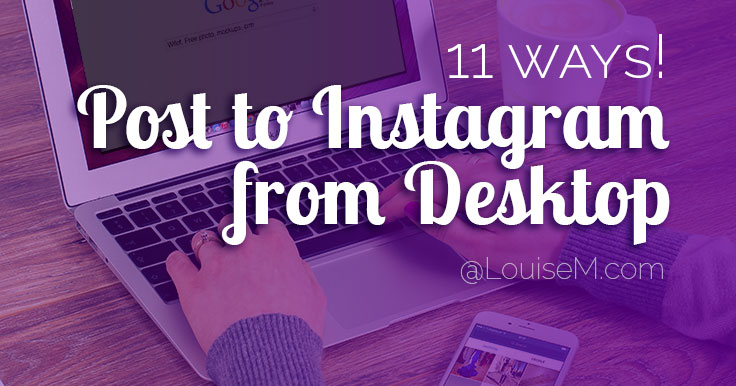 Wondering if you can post to Instagram from desktop?
NOW YOU CAN! Just announced January 30, Instagram has enabled the Instagram Graph API.
Today, we're introducing new features to the API, such as allowing businesses to schedule posts, view posts they've been tagged in and view other business profiles.
This change will only apply to business accounts, and only when you use one of their Facebook Marketing Partners or Instagram Partners.
Currently, approved partners Tailwind, HootSuite, and Iconosquare have enabled automatic posting to Instagram.
When you set up posts on your computer, most apps will send your post with a reminder to your phone. You manually complete the post inside Instagram. No worries on breaking Instagram Terms of Use. Plus, you can use this method on non-business Instagram accounts.
But now, with Tailwind, HootSuite, or Iconosquare, you don't have to manually post to an Instagram business account. You can schedule your post and have it published automatically.
Auto-posting with a non-approved service is not okay with Instagram and could get your account closed. Additionally, non-partner tools are using the old API that's being phased out… so beware.