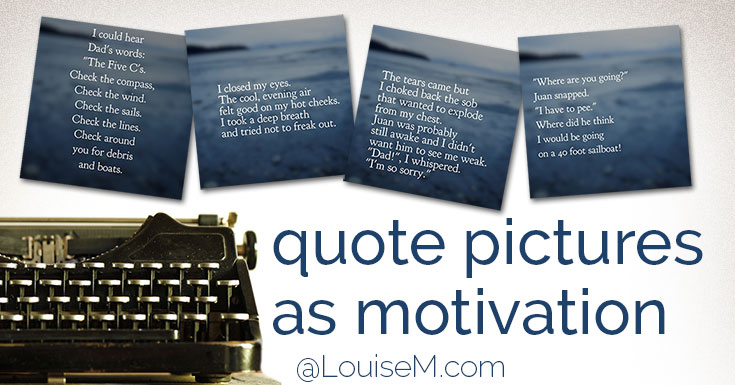 Can making quote pictures motivate you to finish another project?
Seems like a leap, right?
You're already too busy (too scattered, too something) to find time to write, or finish writing, a book (or whatever your big, scary project is).
So how could adding more to your plate help you get that done?
That's why I was fascinated when I saw what Tara @holisticsailor was doing on Instagram. I asked her to tell her story. Read and enjoy!Continue Reading