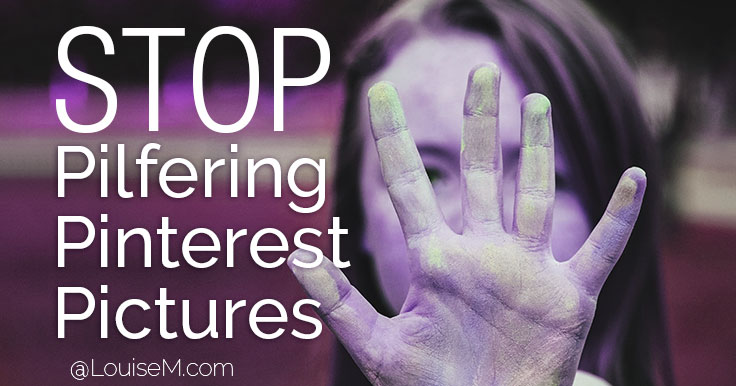 Don't you love perusing Pinterest pictures?
So many beautiful images, so easy to search.
And all that lovely content, just waiting for you to "borrow" for your own purposes: blog, social media, etc.
Uh, NO!
No, nope, never, DON'T DO IT!
This is called copyright infringement, and my friend, it is illegal.