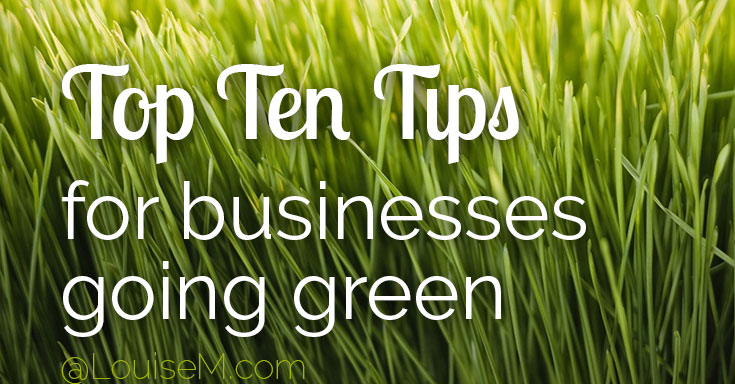 Is your business thinking about going green?
Green business practices are good for the environment, and good for your bottom line!
A greener workplace reduces your impact on the planet and creates a healthier – and often more productive – place to work.
Many eco-friendly business practices are not only affordable, but save money to boot.
Marcos Cordero, CEO of the Green Business Bureau, says, "Simply change behavior that results in excessive waste. Start small and build sustainability that will pay for itself." Continue Reading