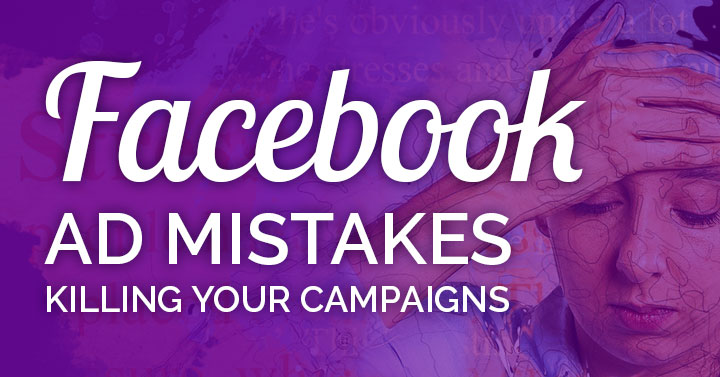 Are you wasting money on ineffective Facebook ads?
Wouldn't you love to run the best Facebook ads for your business?
Then don't make these Facebook ad mistakes!
Failure is a terrifying word. It's an especially big monster in the closet for Facebook advertisers.
As Facebook begins to crack down on platform misuse, there are more rules and guidelines to follow now than ever before.
Some are specifically outlined by Facebook. These are the ones that could get your ads disapproved if you fail to adhere to them.
Others are best practices that affect the overall performance of your ads so even if Facebook approves the ads, they could still flounder if you didn't implement these practices.
If you're an inexperienced digital advertiser, you definitely don't want to dive in blindly. You need to educate yourself about Facebook advertising.