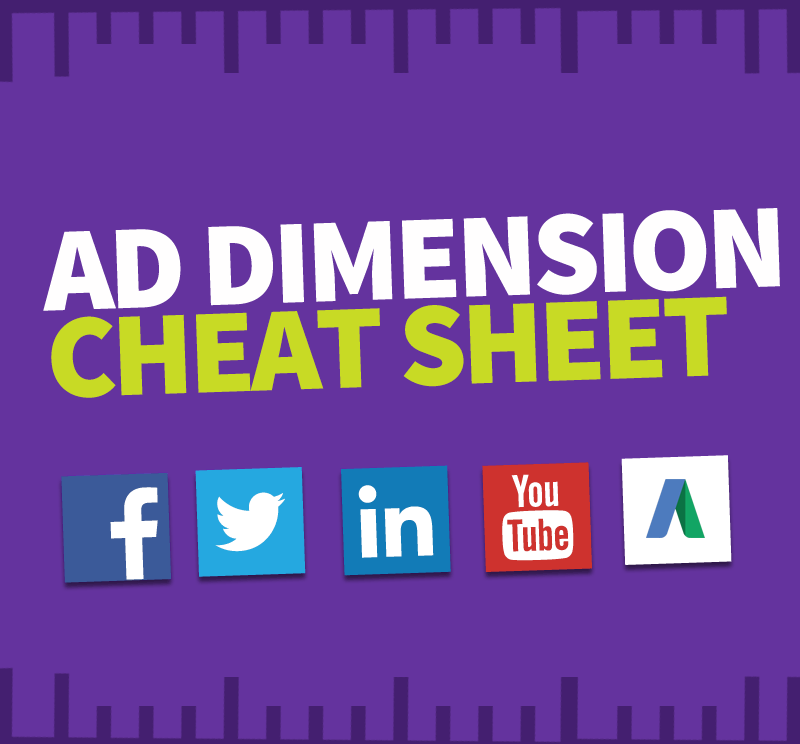 Searching for social media ad sizes?
Social media advertising is a powerful way to get your message out to your audience – both established customers and new prospects.
Here are the 36 ad sizes you need for the top social networks: Facebook, Twitter, LinkedIn, YouTube, and AdWords, on a handy infographic.
Plus tips on the best performing ad type and placement, and maximum file size.
This complete cheat sheet even includes helpful reminders like Facebook's limit on text in your image, and lack of support for animation. Be sure to pin it for future reference!