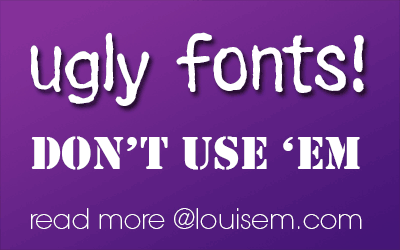 Ugly fonts: they're not cool, like ugly sweaters.
No. Ugly fonts are to be avoided. They're the fonts to never use.
But how do you know which fonts they are? Could you be using one, or more, right now?
Let me clue you in. Then, enjoy a funny fonts video, too!
Ugly Fonts: How to Know the Fonts to Never Use [pinfographic]
I compiled the most-mentioned ugly fonts on this graphic for you to pin and share.
Of course, ugly is in the eye of the beholder, and every font could have a proper usage. You'll probably want to avoid using these fonts for your branding, though. Most of them are overused system fonts that will cheapen your image.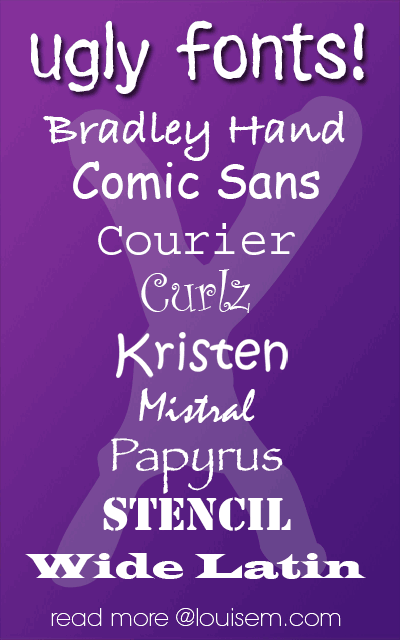 Here's that funny video I thought you'd enjoy!
So, what do you think: are you using any of these so-called ugly fonts? Do you agree that these are fonts to never use? Share your opinion in the comments!
Want to learn more about fonts, colors, and design? Sign up for my free course below!