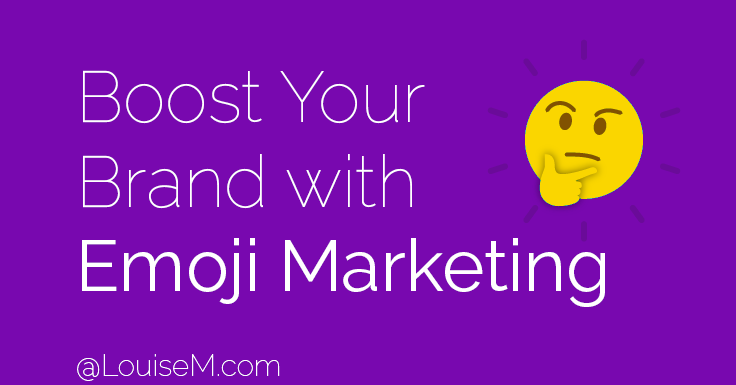 Does your brand's social media need a boost?
Try emoji marketing!
No longer limited to text messages, emojis are everywhere.They're popping up in movies, marketing campaigns, Halloween costumes, and even as bank passwords.
And why not? They communicate in a flash, and are fun too.
Millennials embrace emojis as a second language – but emojis connect with other adults, too. A recent survey from Emogi discovered 75% of men and 84% of women respondents believe emojis are a better way to express their emotions than words.
92% of the online population uses emojis.
Four in five 18 to 65 year olds report using emojis on a regular basis. And people over 65 are more likely than any other age group to say it's "always appropriate" to send emojis to a direct manager, peer, or subordinate, according to data from a survey by Adobe.
Is Emoji Marketing for Your Brand?
If you don't understand or use emojis yourself, you may not be ready to jump on board.
Test the waters. Use a relevant emoji here and there, and gauge your audience's reaction.
If your brand is very serious, it's not a good fit.
But if you like to lighten up and have some fun, you should give it a try!
Check out the pointers on this pinnable infographic from Sprout Social.

Don't Miss These Articles to Help with Emoji Marketing!
For more info about emojis, you should check my other posts on this topic.
I'd love to hear your take! Leave a comment: What do you think of emoji marketing?