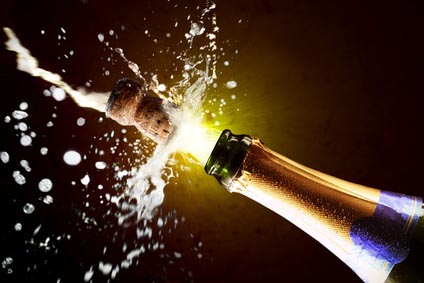 Need New Years resolution ideas?
The end of the year is a traditional time to take stock of what's working in your life and what could be improved.
Check out my list of 25 New Year's resolutions for freelance graphic designers. Some of these you may already be doing well, and others may need work. Some you may disagree with – and that's fine! But I hope you find some inspiration here.
[pinit]
25 New Year's Resolutions for Freelance Graphic Designers
Always meet, and if possible exceed, your client's expectations.
Appreciate your clients! Thank them, take them to lunch, remember their birthdays and special days.
Keep in touch with past, current, and future clients in a method and frequency that's not intrusive or annoying.
Research, understand, and design for your client's customers.
If you have an off-the-wall design idea – go for it! But be sure to present options.
Have clients fill out a creative brief and sign a contract.
Don't be afraid to ask lots of questions!
Design with marketing principles in mind. It's not just about looking good!
Give non-profit organizations a price break on freelance graphic design services.
Consider donating your services to a worthy cause.
Always, always, always get your graphic design job done on time or early.
Polish your skills! Join lynda.com or take local classes.
Learn something new – a software program or a design skill you've yet to try.
Work your strengths, outsource your weaknesses.
Upgrade your design software – and learn the new features!
Try something new! Experiment with unusual color combinations and different fonts.
Showcase your best work online, and keep it updated.
Start a blog, or write more consistently on your current blog.
Learn how to market yourself or your clients via social media marketing.
Meet and interact with other graphic designers in person or online.
Create a product, like an ebook or a WordPress theme, that you can sell in addition to your freelance graphic design services.
Schedule your day to improve efficiency.
Do something creative that has nothing to do with business, like painting.
Keep your eyes open for inspiration wherever you go.
Create a "swipe file" of ads, graphics, color combinations, or whatever inspires you, to have on hand when brainstorming a new graphic design project.
What do you think? Whether you're a freelance graphic designer or not  – got any New Years resolution ideas to suggest?