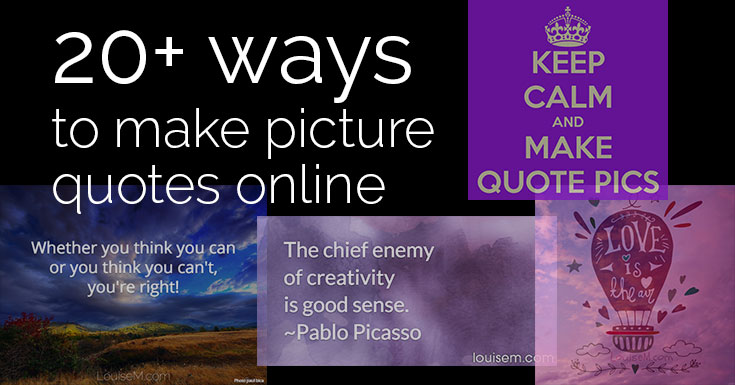 Want to make picture quotes, but not sure where to begin?
Picture quotes are wildly popular on Facebook, Pinterest, Instagram, Twitter – everywhere! People love to engage with quote images that speak to them.
I've researched sites where you can make your own quote graphics online. Most are FREE, or at least offer a free version or trial. Try a couple out!
UPDATED May 2018: Since I first published this list in January 2013, a lot has changed. Some sites have gone offline, so I've eliminated them. Some hot sites have emerged, like Canva and PicMonkey. And more options have been added by readers.
Check out the expanded list, and choose what YOU need!
Continue Reading