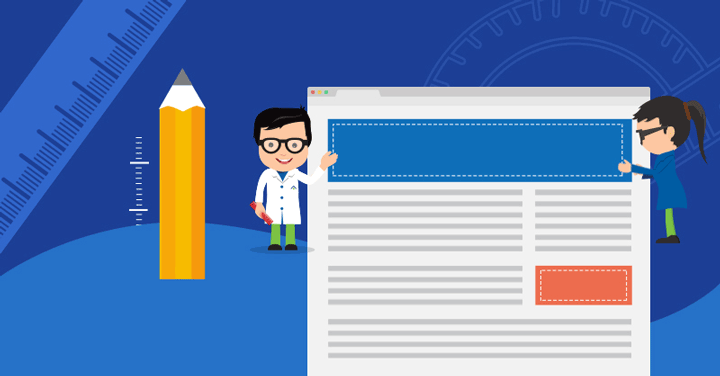 Considering Google display ads?
And wondering the ideal ad sizes?
The Google Display Network is arguably the largest one out there, reaching 90% of Internet users worldwide.
This makes Google Ads a perfect way to promote your business with the potential to a wider market.
You may have a brilliant idea for a Google Ad and an awesome tool to design it, but is that enough? The answer is no.
Sometimes we all get carried away with the novelty of the ads we plan to launch and we forget the little things like their image quality, size and format.
Google can reject your ad if you do not follow certain guidelines, and you end up reworking or re-editing your display ads.
Why waste time and energy if you could learn everything about it even before you start to design your ad? To make things even easier, what if you have a cheatsheet which incorporates every possible format and dimensions?
If you don't like to read a long and boring rulebook which dictates them, take a look at this infographic because it's made just for you!
You have everything you want at a glance. This infographic will help you understand the function of each dimension set and will give you a clear picture of their usage.
Everything from HTML5 ads to non-animated and animated image ads is included here.
Understanding these dimensions will allow you to create display ads that are optimized for Google, saving you the trouble of a possible rework.
You will also get a clear idea on what type of dimensions you should choose based on the content of your ad.
If you look at the infographic, it will easier for you to understand the placement of your ads on the webpage.
It's always advised to decide the dimensions of the ad even before you start to design it. That way, you can save the trouble of making compromises after the work is done.
Start here! Be sure to check the Google display ad sizes infographic from Techwyse and pin it for reference.