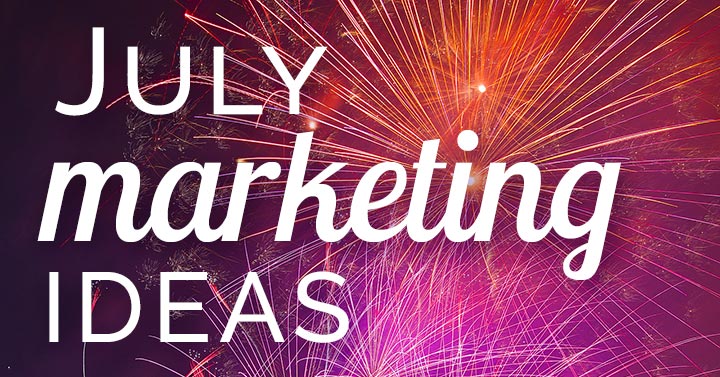 Need July marketing ideas?
In the Northern Hemisphere, it's summer. It's hot. Kids are out of school.
People are thinking more about fun than business!
But if your business can provide any "keep cool" activities, recipes, clothing – be sure to let your audience know!
You may also want to offer a summer or "Fourth of July" sale to capture interest.
Or use the theme of freedom or independence in your marketing efforts. Here's a great page of freedom quotes.
And, it's yet another big month for the red, white, and blue, camping, barbecues, and outdoor living.
If none of this resonates with your business, there are lots more ideas to choose from! You can even get them in a super-simple to follow format, which you'll hear more about further down.
Pin or tweet, then read on!