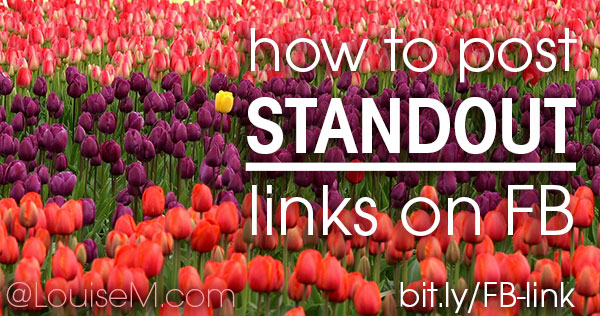 How to post a link on Facebook so your Fans will see it?
Post a link with a BIG image!
Updated August 2014: Posting links on Facebook the usual way now includes larger thumbnails – as long as the post includes an image that meets the minimum Facebook link image size. This works WAY better than the ones with mini-images we had a year ago.
But if you post a lot of links, it's good to mix it up. Here, I'll show you how to make BIG photo posts, with the link in the text. You can upload any size or shape image you choose, and have your link show up in news feeds with an eye-grabbing visual!
As a bonus, posting a link with a photo makes it super easy to edit your text later 🙂Continue Reading