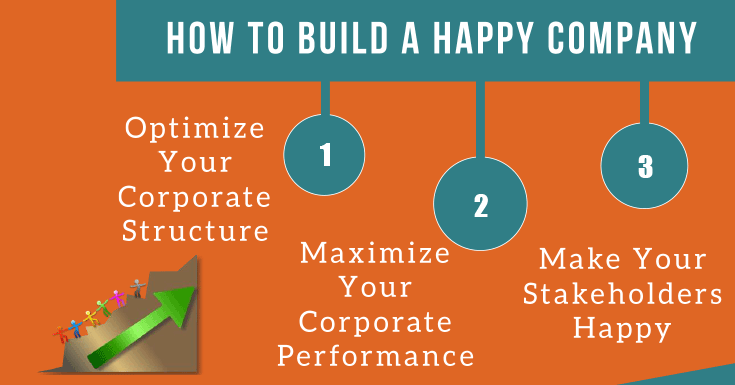 Helping people build a happy company is Oleg Lions' mission.
He offers private and public seminars on corporate happiness, and promotes this via content marketing. 
One tool in his arsenal is PowerPoint infographics. He submitted one to me, and I wanted to share it with you so you could see what can be done!