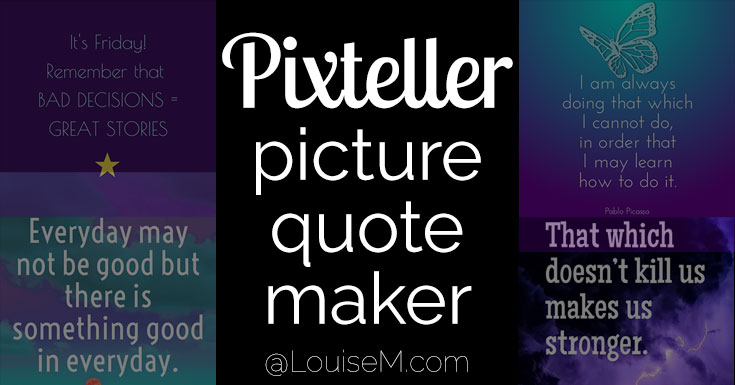 Hi there!
I know you came here for info about PixTeller, but we no longer use or recommend it.
Please check out our current Favorite Design Tools for Non-Designers. It offers a FREE comparison chart so you can easily pick the tool that best suits YOU.
If you're looking for more options than our 6 favorites, here's another popular post:
20+ EASY Ways to Make Picture Quotes Online!
We recommend you select one of the links above, as the info below is outdated. Thanks!
Heard of PixTeller?
When Patti Ryan of A-Fib.com told me she'd fallen in love with it, I thought I'd better check it out!
It's a free online design app to make graphics.
Pixteller offers the option to make Facebook, Twitter, or Google+ cover images, as well as quote posters – which make awesome social media posts!Continue Reading