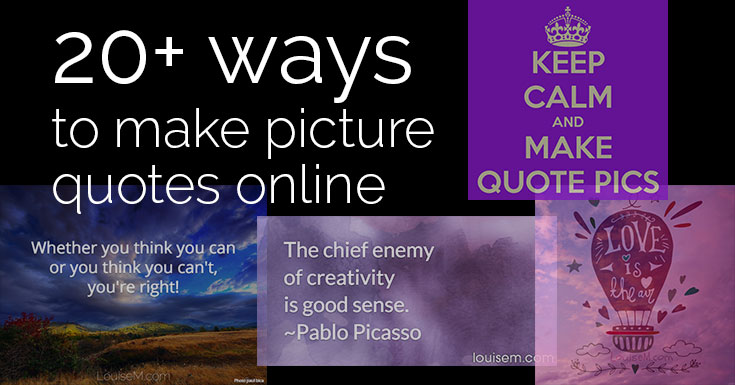 Want to make picture quotes online, but not sure where to begin?
Picture quotes are wildly popular on Facebook, Pinterest, Instagram, Twitter – everywhere! People love to engage with quote images that speak to them.
I've researched sthe best sites to make your own quote graphics online.
Most are FREE, or at least offer a free version or trial. Try a couple out!