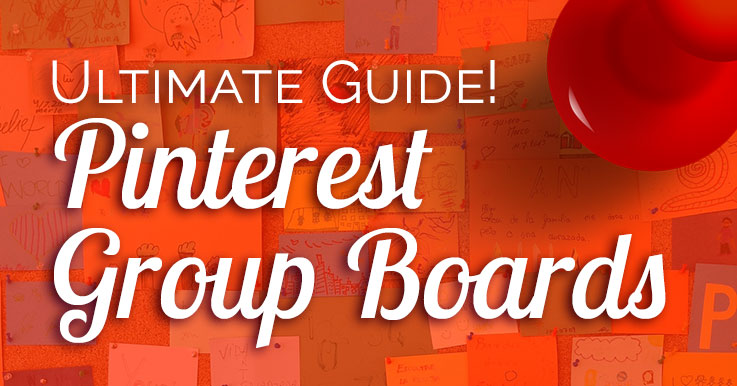 Wondering about Pinterest Group Boards?
Should you join them?
Should you leave underperforming boards?
How do you find Pinterest Group Boards?
Once you've found a good one, how can you get added?
Should you host your own group board?
I've been asking these questions for months – and not getting any definitive answers.
But I've also been looking hard at my Pinterest stats.
And those say…
Pinterest Group Boards are hurting my Pinterest account.
Most of them, anyway. But this may be different for you.
OCTOBER 2019 UPDATE! Pinterest has made changes to group boards. See section following "What Is a Pinterest Group Board?"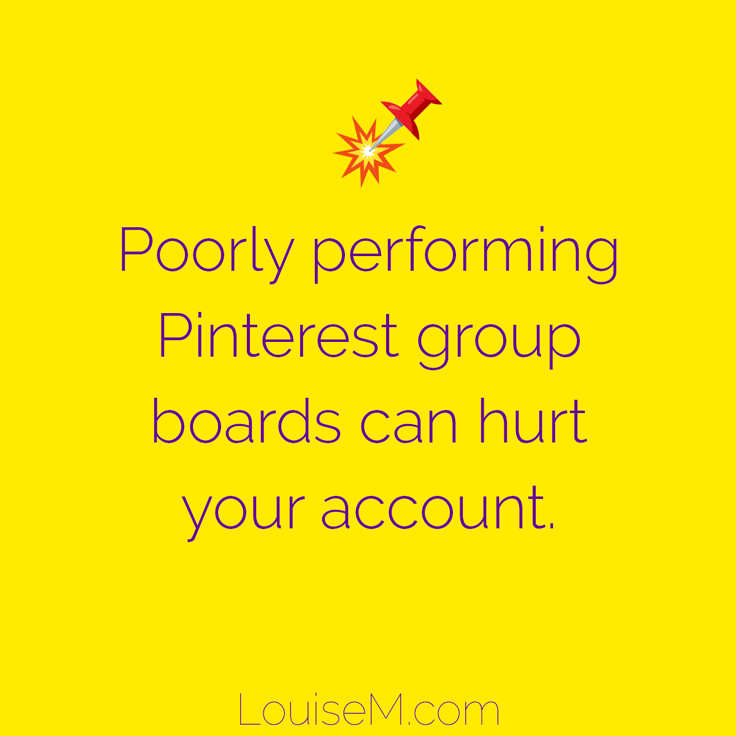 If you've read any of  my blog posts on Pinterest before, you've heard me crow about how Tailwind helps me gain followers and traffic. I'm currently at 38K followers, and 20K–50K website visits monthly from Pinterest.
You might not be in this same (fortunate) position. If you're new to Pinterest and have just a handful of followers, you may find group boards helpful.
I suggest you read my cautions before spending a lot of time and effort on them, though.
What Is a Pinterest Group Board?
Pinterest allows its users to organize images and videos into personal collections known as boards.
A group board is just like a regular board, except that the owner can invite collaborators to pin on their board.
Group boards were once an amazing way to increase your reach on Pinterest. That's because your pins can be seen by a whole new audience: the board owner's followers and collaborators.
Then Pinterest Smart Feed happened.
Some people think group boards are being penalized, because they're no longer seeing the reach, repins, and clicks they got a year or more ago.
But it's really due to the Smart Feed. Pinterest now prioritizes content based on engagement (and more).
Group boards are often a "dumping ground" for pins, and the collaborators rarely (if ever) look at the board and repin other members' content.
Now Pinterest assumes the pins are crummy, because no one's interacting with them… so it doesn't show them in the Smart Feed.
Don't blame Pinterest, because they never intended group boards to be used for marketing purposes. They were introduced as a way to help friends or coworkers collaborate on an event, like planning a wedding or party.
Pinterest recently flat-out said they don't want group boards used in this promotional way.
So now what?
Pinterest Group Boards 2019 Update!
As I mentioned above, Pinterest never intended group boards for bloggers to promote their own and/or each others' content.
NOW they are emphasizing this with changes initiated September 19, 2019, and still rolling out.
Remember that Pinterest's intended purpose for group boards was for people to collaborate on an event or vacation, and these new upgrades will make sense.
They're also helpful if you use group boards to collaborate and share your work and plans with clients and work associates!
Here's what's new:
Pinterest Group Board Reactions
With new reactions, you can give quick feedback on Pins to show others in the group which ideas you're most excited (or confused!) about.
Just click from a range of reactions alongside a Pin including a heart or clap to show you love an idea, or a lightbulb to express that it's inspiring, or a question mark to show you'd like to discuss an idea more.
Yeah, this is a knockoff from Facebook reactions, but a useful addition for group board collaborators.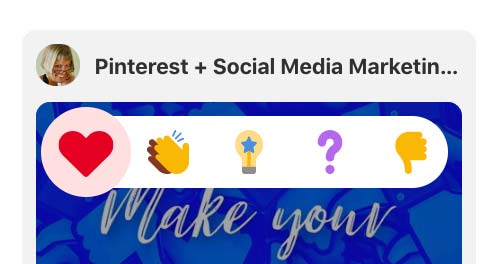 Organize Group Board Pins by Reactions and Comments
With a new sorting feature, you can organize Pins by reactions and comments to prioritize the most popular ideas to help move a project forward. Soon you'll also be able to sort by the Pinner who added the idea, and when it was saved.
Pinterest Group Boards Chat
Rolling out in the coming weeks: a redesigned space for communicating with your group right on the board, making it easy for members to quickly track the latest thoughts in one place.
These latest updates to make Pinterest more collaborative are beginning to roll out to all Pinners around the world across platforms.
Update your app to the latest version now for access to reactions and sort features, with board notes to come. source
Are Pinterest Group Boards Dead?
I've been tracking group boards for a few years now.
I can tell you that the mega, all-topic boards never performed for me.
And that over the past 3 years, I've culled down my group boards to now only 5 – from a high of maybe 25.
My latest archiving halved my boards from 10 to 5. Around the same time I deleted Pins from my Tailwind SmartLoop, so I've been pinning a lot less.
My impressions rose by 25% in a couple weeks!
I still have one group board that's doing well. But my previously-best group board eliminated collaborators and I can no longer pin there.
Does this mean you should give up on group boards?
Get the Right Group Board Mindset
Most articles I've read about group boards seem to advocate a "join as many as you can and post as much as you can" philosophy.
This is not helpful.
It seems some pinners see pinning 100 times a day as the holy grail. Wrong! I've read on several different blogs that pinning over 50 times a day actually reduces your results.
Tailwind has stats on over 100,000 Pinterest accounts, and they found:
Pinners going above 50 Pins a day see a large drop off of Repins.
And did you know there's a limit on how many pins you can ever add to Pinterest? It's 200,000 source. If you pin 100 times a day, you'll reach that in less than 5 1/2 years. Not much of a long-term strategy!
UPDATE: Though the Pin limit info still exists on Pinterest.com, I've heard there's no limit on business accounts. Can't verify this though.
30 pins a day is optimal. No, you won't start there, but your goal shouldn't be to crank out as many pins as you can – it should be to pin quality content to quality boards.
"Spray and pray" doesn't work. Join less boards, of better quality, and actively engage on them.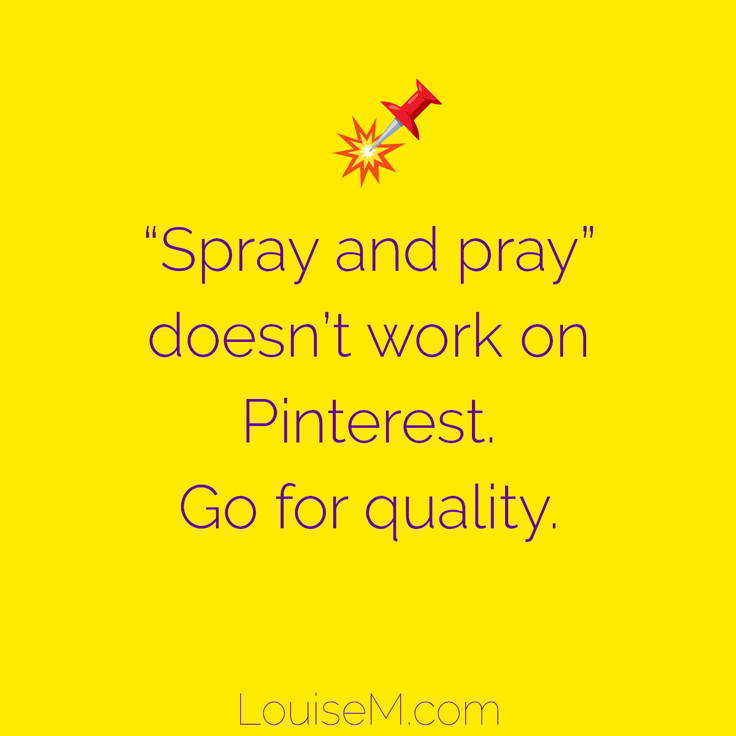 What to Look for in a Pinterest Group Board
So, how do you find the good ones?
I've summarized 7 top tips to find Pinterest Group Boards in the video directly above. Get all the details below.
1 | It fits your niche: My stats show that group boards which allow any kind of pins perform poorly, with less than 1 repin per pin on the board. For comparison, my top (non-group) boards average 37, 43, 58, and 114 repins per pin. A board that is netting me a low number of repins is reducing my status in Pinterest's eyes (and the SmartFeed).
Bonus points if the group board has a keyword-optimized title and board description. Also check to see the pins are on-topic.
I can't over-emphasize how important sticking to ONE topic is for the board's success. Just ignore group boards that don't fit your niche.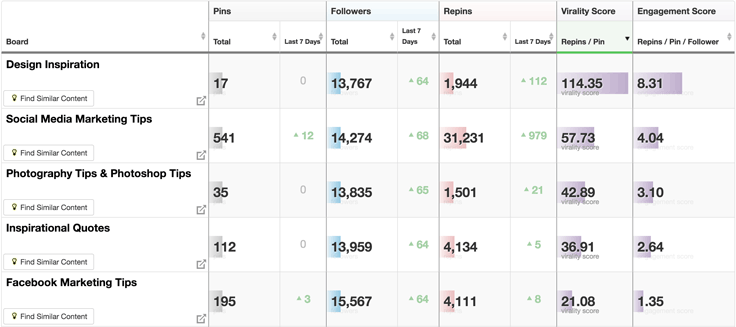 2 | It doesn't have too many contributors: Boards with 100+ contributors are hard to moderate, and more likely to be of low quality.
3 | It's active: I've joined some group boards where I seem to be the only one pinning. This is pointless.
4 | It's not crazy active: The stream moves way too fast for members to see and repin your content. I don't know how to determine this, but a high number of contributors is a clue.
5 | Reciprocal pinning is encouraged: While I don't think it's possible to enforce this, the group rules should tell you to share others' content. And, you should! It not only helps your board mates, it helps you too. An unengaged board is a board Pinterest ignores.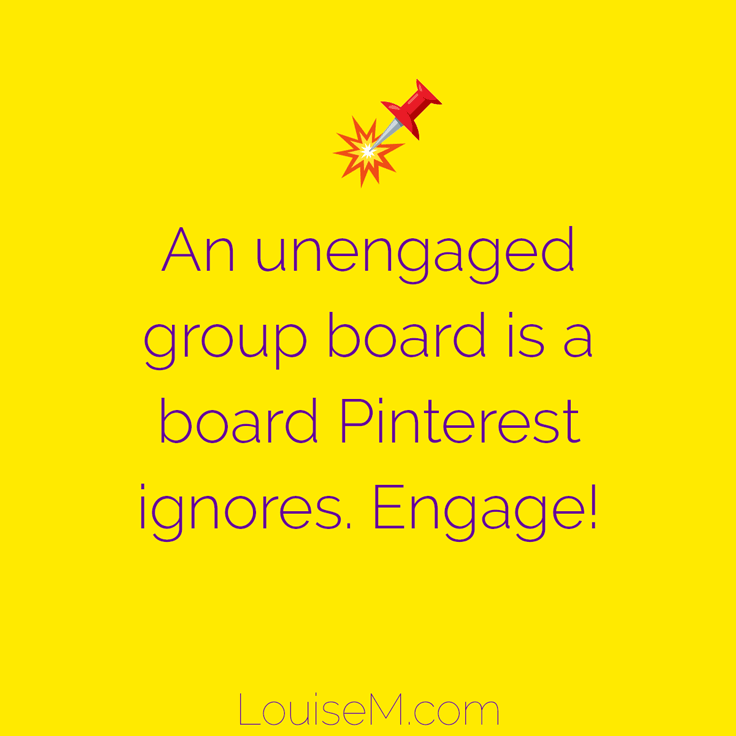 6 | It gets repins: You can only find this info if you're already a contributor.
Check the board's virality score, as well as the repins you're getting on your own pins, in your Tailwind stats.
Check "Boards with the most clicked Pins" in your Pinterest Analytics (not super helpful).
Go in-depth: How to evaluate group boards.
7 | It has a decent number of followers: What this means to you may be different from me. If you have 20 followers, then a board with 100 is a score. In any event, I don't think follower number is as critical as the other points. I've had my content go viral on a (non-group) board with 5 followers!
Some combination of these factors is going to make for a great group board for you. I doubt you'll get everything. I'm on some boards where the virality score isn't great, but there are 10's or 100's of thousands of followers, so they still perform for me.
• • • CLICK to get your FREE Pinterest Group Boards Cheat Sheet! • • •
When to Leave a Pinterest Group Board
It's hard to leave a group board… how well I know. You feel special to be added. And now you're going to up and leave?
UPDATE: You don't have to make an irreversible decision!
Since I first published this, Pinterest has added the ability to archive boards.
Archived boards will no longer appear on your profile, and you can't pin to them. BUT you can un-archive them later if you change your mind.
How to Archive a Pinterest Group Board
Just 2 easy steps:
1 | On your profile's boards tab (shown), or the individual board, click the edit pencil.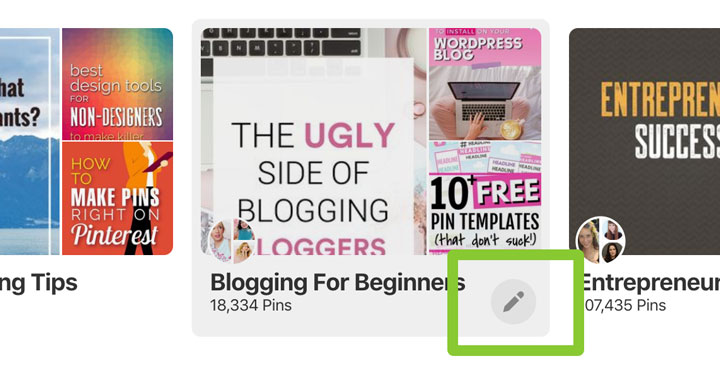 2 | Choose to Archive and Save.
But don't be too hasty. Have pins scheduled to the boards? Wait 'til they're done. But stop scheduling new pins to poor performers now.
If you're certain you want to leave immediately, you can change the board the pin will post to. You can do this quickly in Tailwind's Scheduled Pins tab, as shown below.
If you don't, you'll get a "Failed Pin" message if you've left or archived  the board. You can reschedule or just delete those failed Pins later, though.

Do keep checking your stats to see the results of leaving these boards!
If you want to be a super pinner, you have to check your stats. Low performing boards bring down your average repin rate. Pinterest loves to share content that gets a lot of repins, from pinners who have a high repin rate. Weak group boards lower both of those averages.
The main argument I've heard for staying on / finding more group boards is "it puts you in front of a new audience."
Well, maybe. But if the pins aren't being shown to anyone (due to spam or low engagement on the board), this theory is busted.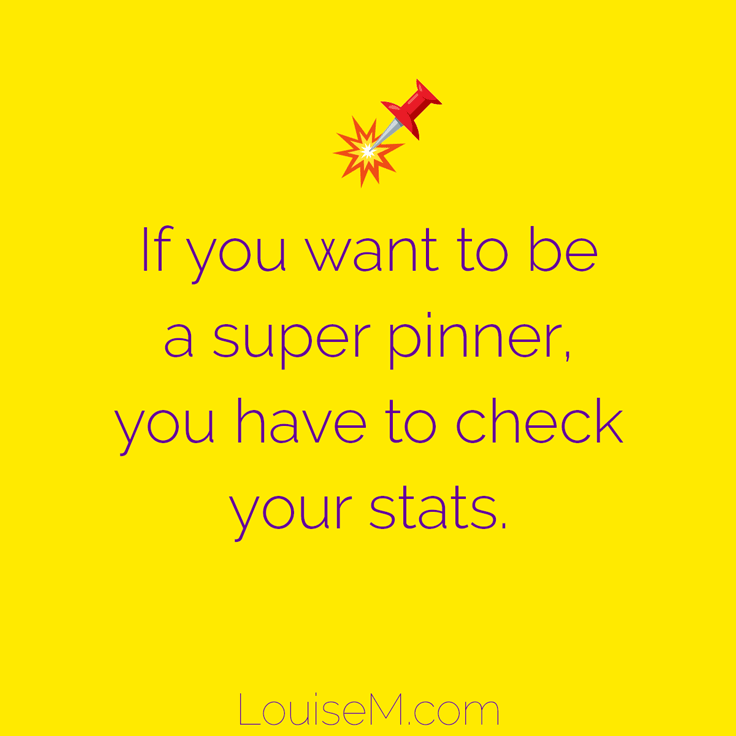 Leave a Pinterest group board when:
It's giving you considerably less repins than your overall average.
I'm not sure how to determine this if you don't have Tailwind. And the point at which you decide this is up to you. My overall repin rate is 14.6, and I started by leaving boards that were under a 1 (and sadly, that was most of them).
And by "leaving" I mean, I've stopped scheduling new pins. I'll re-evaluate when all my pins scheduled to those boards have posted, and again a month later. Only then will I decide to remove myself from ever being able to pin there again.
How to Find Pinterest Group Boards
You know all those blog posts saying how awesome group boards are? They're probably offering a list of "open" group boards in exchange for your email address.
Sorry, but all-topic, open boards are worthless. Is your email address?
How to find group boards that might actually help you:
1 | Visit pinner profiles in your niche and check out group boards they're pinning to. Group boards are indicated by 3 faces in the circle, instead of 1.
2 | Network! Ask pinners in your niche, and blogging buddies.
3 | Facebook groups: Some are dedicated solely to Pinterest group boards! Here's one.
4 | PinGroupie: Yay, this site is functioning again! Find it here.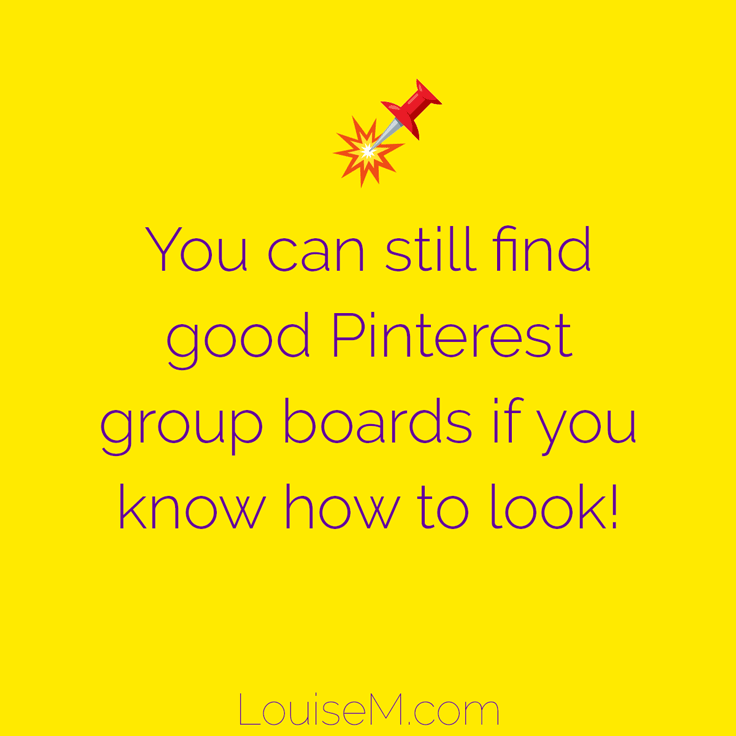 How to Join Pinterest Group Boards
The group board description will (hopefully) tell you how to be added. Don't feel rejected if you never hear back. This happens to everyone – me included! The response rate is probably less than 50% – even when they've left instructions!
If there are no instructions, they may not be open to new contributors, but you can try the tricks below to join group boards.
Note: the board owner is listed in the URL, and is the first picture shown.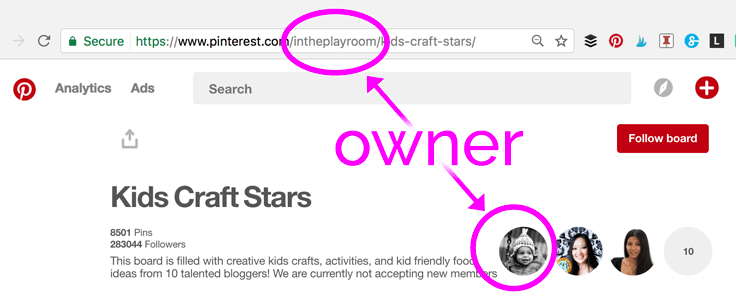 Connect with the group board owner on Facebook, especially if you can find him/her in a Facebook group for bloggers or small business owners.
Look on the group board for a special "Add Me" pin, and add a comment asking for an invite.
Comment on any pin that belongs to the group board owner and ask for an invite.
Find the owner's website URL on their Pinterest profile page, and use the contact form on their blog to connect.
Scroll through the list of current board contributors. If you find someone you know, ask them to add you to the group board. Depending on the board settings, a contributor may be able to add other contributors. Or, they can tell you how to contact the owner.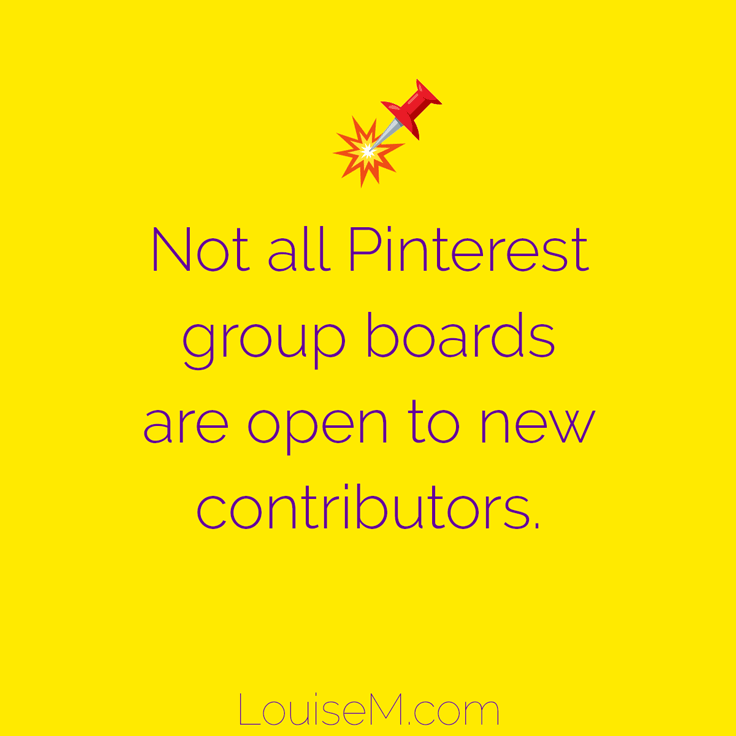 Should You Host Your Own Pinterest Group Board?
Trust me – it's a job to moderate a group board. You'll want to think twice about this.
The biggest benefit touted is growing your followers. That's because you typically tell people to follow your entire profile before requesting to be added. But even IF you can verify that they've followed all your boards (since they have to follow the group board to be able to pin to it)…
If you have a handful of followers now, sure, adding 50-100 followers by hosting a group board sounds amazing!
But, who wants to join a group board with a handful of followers? Good luck…
If you have some business buddies in your niche, by all means, creating a group board could be helpful to all of you. It probably has a much better chance of succeeding than a board of collaborators who don't know each other, and have no interest in helping each other.
But DO set these Pinterest group board ground rules:
Limit the topics to your business niche. Who needs new followers if they're not interested in your niche?
Limit the pinners (I suggest 50 or fewer).
You don't have to accept unknown pinners! You can create a board just for your peeps.
Encourage repinning.
Delete off-topic and spam pins.
Remove repeat offenders.
Want to grow your group? I recommend you check in with people who aren't actively pinning and sharing. Weekly activity is best, however I set a minimum of once a month. Below that, I'd rather replace them with someone more interested in the board.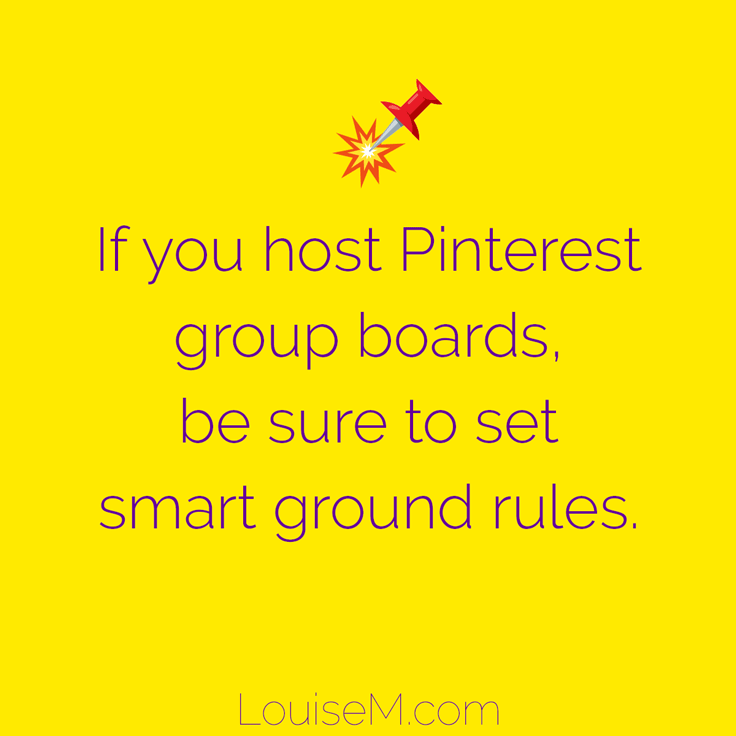 My Pinterest Group Board story
I have a group board I created many years ago, for a blogging circle I was part of. For a few years after their initial interest, I was the only one pinning on it. It performed well.
A couple years ago, I opened it to all bloggers, and its average repin rate started declining – until it finally dipped below 1 repin per pin.
After much consideration, I decided to try to salvage the board by limiting the topics to only business-related.
I eliminated the original pinners who hadn't posted in years, then sent an individual message to each of the 30 or so remaining pinners (this took hours!).
You don't have to do this! You can just remove people if you want. But I thought it would be nice to give them a warning, and a grace period.
My suspicion is that a board of unrelated pinners who have no accountability, or vested interest in repinning their board mates' content, is doomed to fail.
This was never Pinterest's intention when they invented group boards back in 2012. In fact, a Pinterest employee has said,
"Don't invite anyone to a group board that you wouldn't invite to a dinner party."
Update on my own group board
I couldn't justify keeping this board open to collaborators. The repin rate was .64, which is less than 2 for every 3 Pins on the board.
If I knew who was repinning, I might keep them, but Pinterest makes it impossible to know.
I finally closed the group board in late March 2018. I let the last handful of Pinners know a week in advance in case they had any successful Pins they wanted to move to another board.
Then I deleted them and all their content.
What happened next?
My repin rate on the board instantly doubled.
My virality and engagement scores hit a 30-day high.
So what do I recommend for hosting your own group board?
Open a group board only to people you know, who want to support each other's success.
As I mentioned in the 2019 update section, group boards are also great for collaborating with clients, co-workers, and friends.
But for blog promotion? Not so much.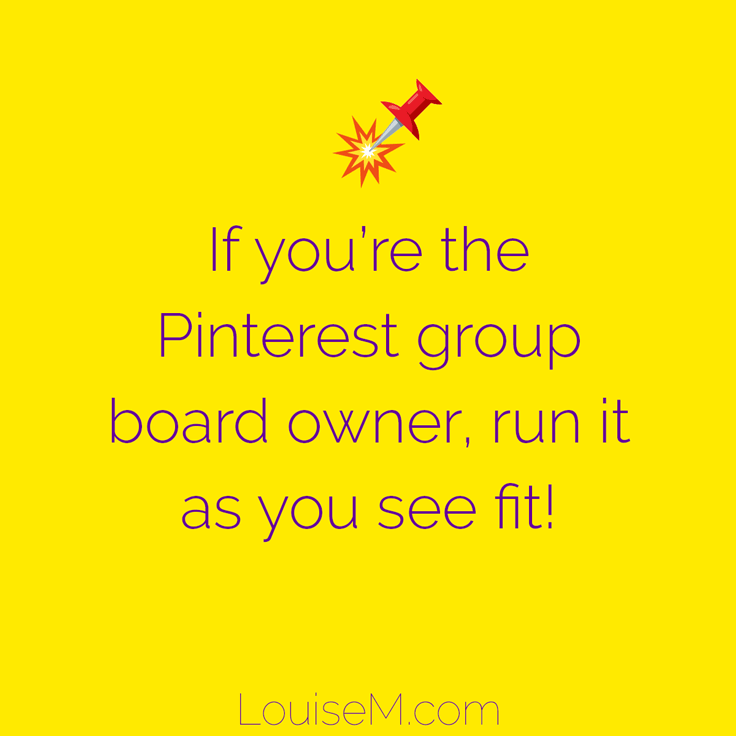 FREE Pinterest group boards Cheat Sheet!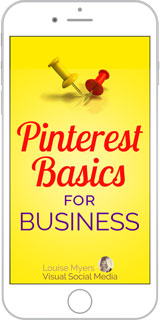 Download the cheat sheet in minutes, AND get the FREE Pinterest Basics e-course!
In my free e-course, you'll learn how to:
Set up your account for success
Connect with influencers
Get repins and followers
Make eye-catching images
Easily, and for free!
Get the cheat sheet plus ONE Pinterest action step each day. Join now!
CLICK to get your FREE Pinterest Group Boards Cheat Sheet and free e-course!
Pinterest group boards: Conclusion
We covered these topics:
Should you join Pinterest Group Boards?
Should you leave underperforming boards?
How do you find them in the first place?
Once you've found a good one, how can you get added?
Should you host your own group board?
And, my experience hosting a group board.
This is all my opinion, based on my experience and stats. As I've noted, you may have different results. But I think this is a great place to start.
For an in-depth look at boards you already contribute to, read: How to evaluate group boards.
If you've joined or hosted Pinterest Group Boards, please share your advice or experience in a comment!